Advertisement

The death of the main breadwinner can cause a breakdown in the familiar division of labour because women take over roles traditionally carried out only by men…reports Jayati Chaturvedi.
"Inspiring Indian Women", UK Chapter, held a powerful webinar on the topic "The Power of Being A Widow" on 27th of June, attended by more than 80 women who could resonate with. 35 women having experienced widowhood or divorce, hailing from different walks of life, joined the programme and narrated their experiences and elicited guidelines for coping with the traumatic personal experience.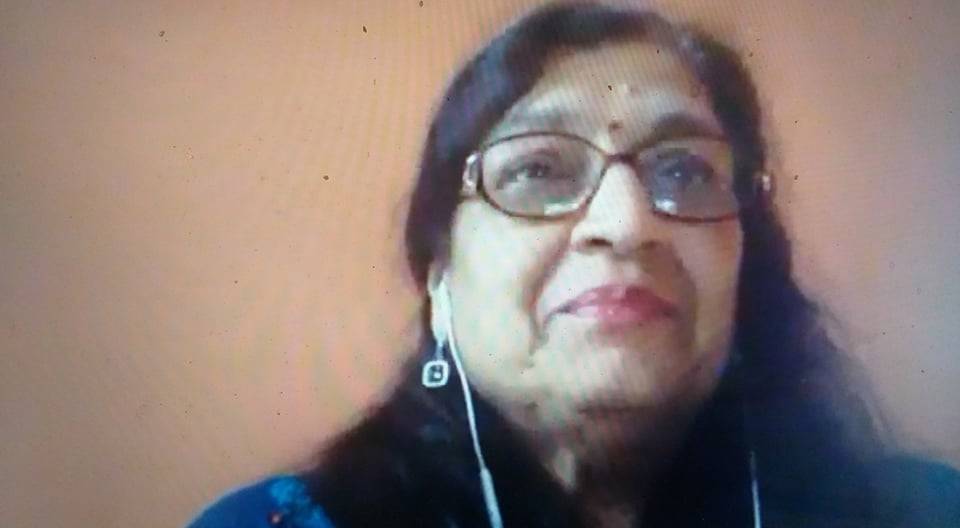 The webinar was hosted by Cllr. Pushpa Makwana, supported by Ms. Rashmi Mishra, with Abhnash Bains, Damyanti Patel, Jayati Chaturvedi, Laxmi Satish Rao, and Saroj Shah, acting as panellists. It focussed upon the struggles, the loneliness and all that one should be aware of, should this unforeseen incident happen. It dwelt with breaking cultural barriers, taboos associated with widowhood, re-defining the concept, taking back control of their shattered lives and rising phoenix-like to live life queen-size once again.
Widowhood often changes the social and economic roles of women in the household and community, besides altering the structure of or with their family; its impact differs according to culture and religion, however. Widowhood can affect the physical safety, identity and mobility of women and children very venerable when they are very young. Women can be left entirely without social status when they lose their husbands, especially in patriarchal societies.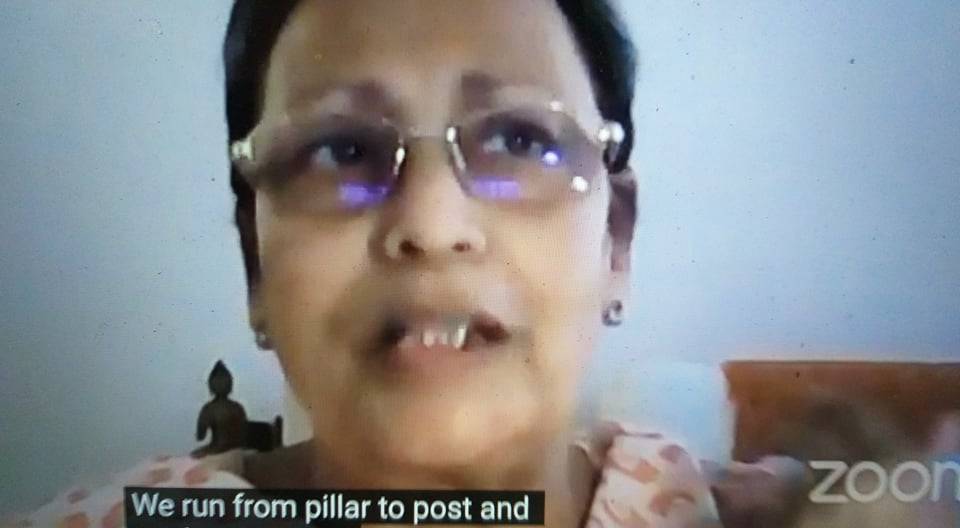 The death of the main breadwinner can cause a breakdown in the familiar division of labour because women take over roles traditionally carried out only by men.
Women can face extra difficulties as heads of households if they do not have an adequate educational background or are prevented from obtaining further education; this can, for example, restrict their capacity to find work. Moreover, in countries where land ownership is regulated by customary laws or cultural barriers, women often do not have the right to own land and property; where a conflict has led to the destruction of traditional coping mechanisms this may lead to widowed women becoming homeless and unable to support themselves and their dependants.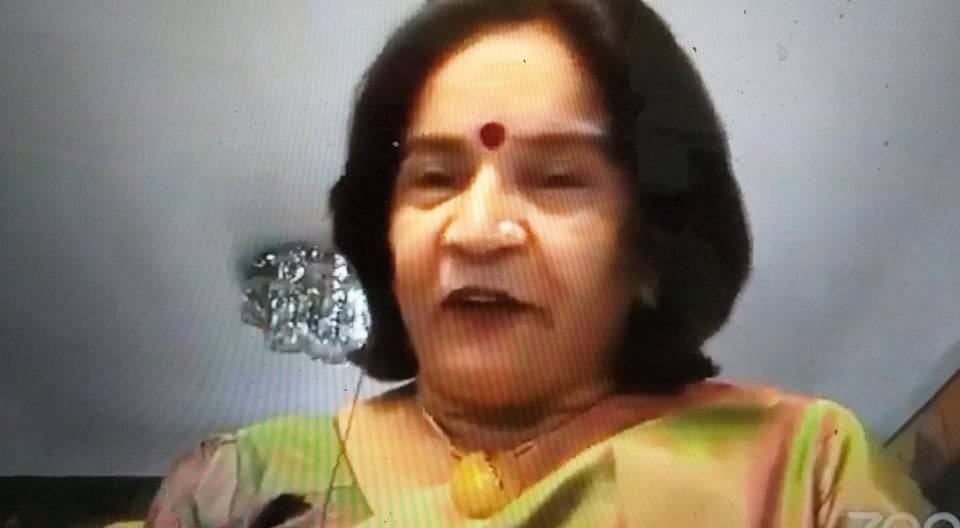 "My husband passed away five months ago. My two sons, my daughter in law, my grandchildren, my extended family and my friends are my support system and are always there for me. My husband and I had been together for 50 years. We were very close and had never lived apart from each other. I feel that I have lost a part of me and there is an empty hole inside me. I sometimes cannot believe that he has physically gone forever, but I still believe that he is beside me in spirit. As I cannot see him physically or speak to him, I miss him dearly. Nothing can replace the loss and emptiness that I am feeling. My life has changed forever…. I am now going to try and live my life the way my husband and my children want me to live and move forward in my life", Laxmiben Rao described about coping with the loneliness.
Jayati Chaturvedi also shared her ideas on dealing with solitude – by doing the things that one loves to do, by scheduling oneself intelligently, by having a few good friends with whom one can have good communications and not let time hang heavy as that only leads to depression.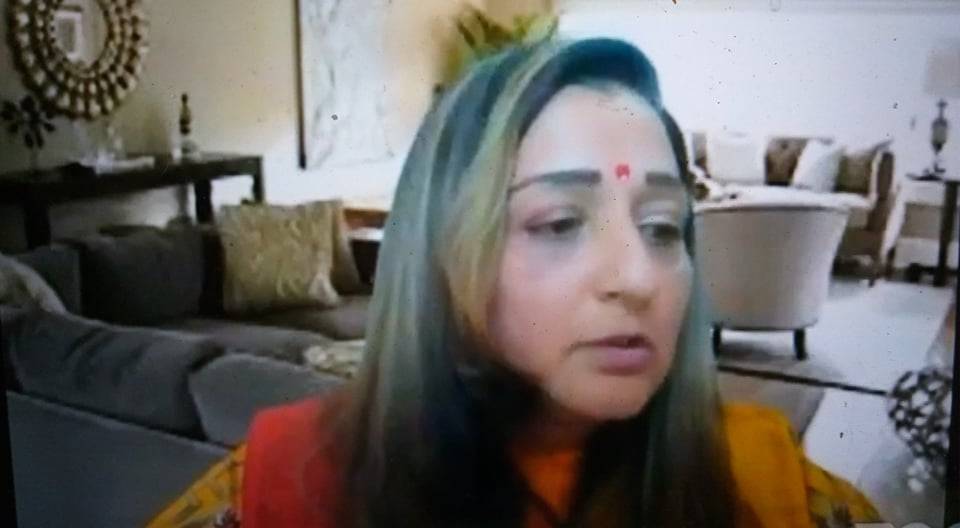 Abhnash Bains further added, one must learn to cope with skills, be positive. Everyone has goods days and bad but having friends who are not afraid to tell you to snap out of feeling sorry for yourself as there are others worse off them you. That's true friendships as they care. Helping others by volunteering as you make new friends and helping others. It depends on individuals but mainly you need to go through the grieving process at your own pace.
Damyanti shared her experience about finance…. "Fortunately, I had my finance sorted beforehand while husband was alive… it helps if Lasting Power of Attorney and Will is done. It also helps to know details of your bank account, shares, loans, expensive jewellery and PASSWORDS where applicable etc.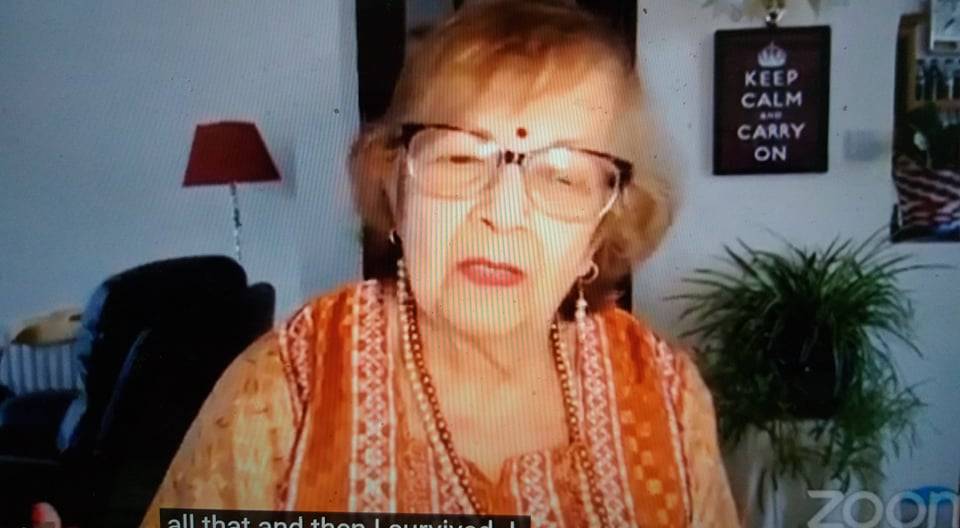 There is lot to cope with in that period so to avoid unnecessary stress, it is advisable to have a good financial advisor or a solicitor to help. If you have grown up children, then it is good to be open, honest and share your issues with them too for support.
Women across the world have shown commendable courage, resourcefulness and resilience in carrying on despite the trauma of their loss of their loved one, the isolation imposed by being widows and the difficult tasks of earning a living and protecting themselves and their dependent family members and extended family members.
Such women are challenging, and in some cases redefining, the cultural and social perception of widowhood and its former boundaries.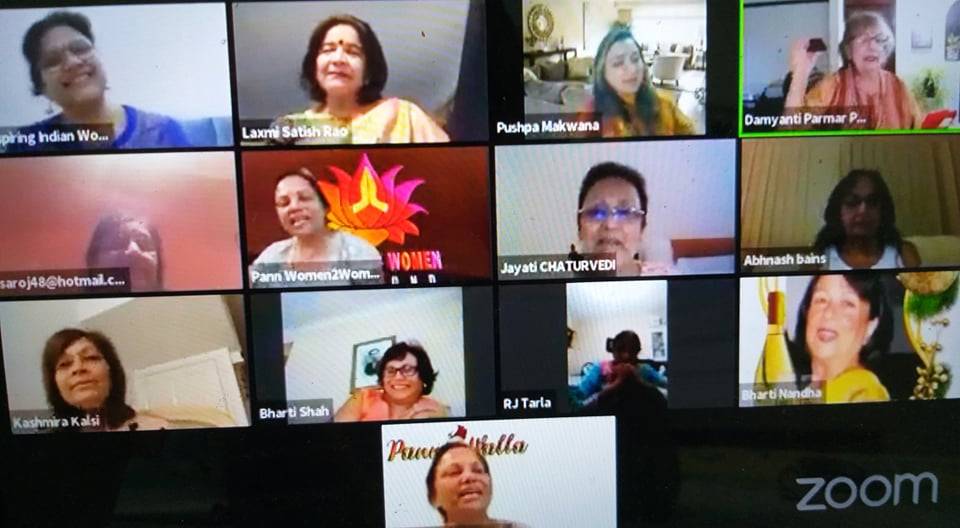 For the first time, a woman could have the possibility to work outside the home, be the breadwinner for their children, main decision-maker and head of household, and to organise with other women and go into areas of public life that had been the preserve of men.
ALSO READ-London's Waterloo Hosts IIW's Indian Panorama
Cllr Pushpa Mak ended the webinar with the following that Womanhood (widows) needs to be listened to and encouraged to unite into groups in society and support them. However, no women should not be seen as a threat simply because they are outside the normal social order, Encourage and motivate them to participate and guide fully in the social, economic and political reconstruction of their country they live in.
This requires that they benefit from civic education, literary programmes, vocational training and support for small business ventures with guidance and supporting them.
Please offer love, support and compassion to the widow in your life be there for them.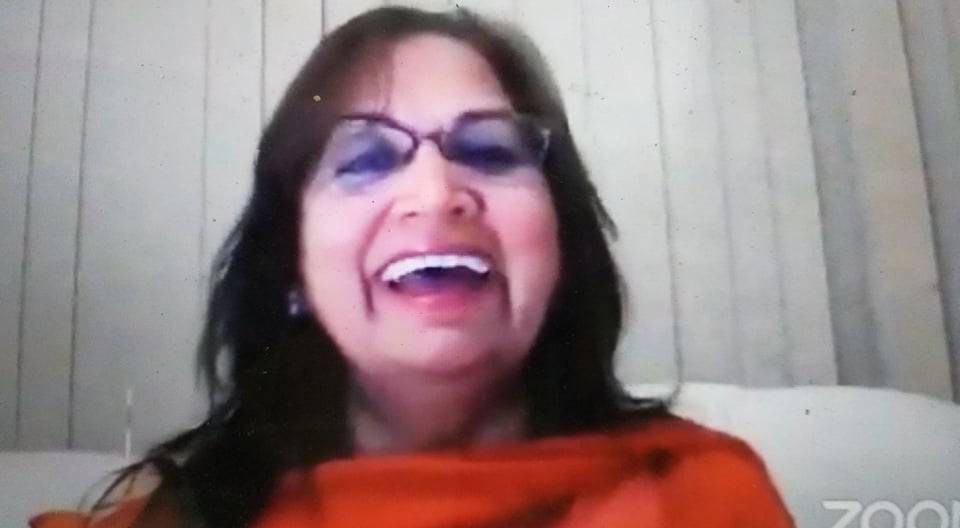 If you aren't sure how to best support them, ask. We know seeing us in pain may make you uncomfortable and you want to try to "fix" us. Just be there. Sometimes, your physical presence alone is all we need to get through an especially tough day.
It ended on a joyful note with thematic songs by participants.
ALSO READ-IIW Kids Creativity Carnival in London