Advertisement

The government has also instructed nightclubs and other venues with large crowds to make use of the NHS Covid Pass – which shows proof of vaccination, a recent negative test or natural immunity – as a means of entry, reports Asian Lite Newsdesk
British Prime Minister Boris Johnson on Monday (local time) confirmed that all virus restrictions in England will end on July 19.
Johnson told reporters that the move will eliminate mandates to wear masks in public places, social distancing rules, and work-from-home recommendations, reported NHK World.
Johnson noted that vaccines help to prevent people with the coronavirus from developing serious symptoms.
He insisted that, while hospitalisations and deaths will continue to rise, they will likely be much lower than during the peak of the outbreak last autumn, reported NHK World.
Johnson urged people to act with caution and personal responsibility, saying, "this pandemic is not over."
He said, "we cannot simply revert instantly from Monday, July 19 to life as it was before COVID."
"We will stick to our plan to lift legal restrictions and to lift social distancing, but we expect and recommend that people wear a face covering in crowded and enclosed spaces where you come into contact with those you don't normally meet, such as on public transport," he said.
"We're removing the Government instruction to work from home where you can but we don't expect that the whole country will return to their as one desks from Monday. And we're setting out guidance for business for a gradual return to work over the summer," Johnson added.
The government has also instructed nightclubs and other venues with large crowds to make use of the NHS Covid Pass – which shows proof of vaccination, a recent negative test or natural immunity – as a means of entry.
Some experts warned that eliminating restrictions when the virus is spreading will be risky, reported NHK World.
Britain has seen its daily case count top 30,000 in recent days, amid the spread of the Delta variant.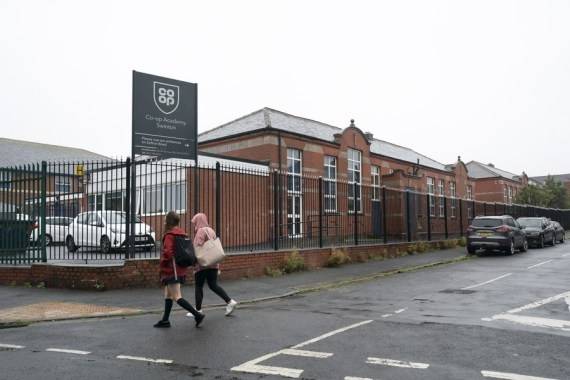 The country has reported another 34,471 coronavirus cases in the latest 24-hour period, bringing the total number of coronavirus cases in the country to 5,155,243, according to official figures released on Monday.

It is the sixth day in a row where the daily cases have been more than 30,000, Xinhua reported.

The country also recorded another six coronavirus-related deaths. The total number of coronavirus-related deaths in Britain now stands at 128,431. These figures only include the deaths of people who died within 28 days of their first positive test.

Earlier Monday, Health Secretary Sajid Javid also confirmed that most COVID-19 restrictions in England will end on July 19 as part of the final step or Step Four of England's roadmap out of the lockdown.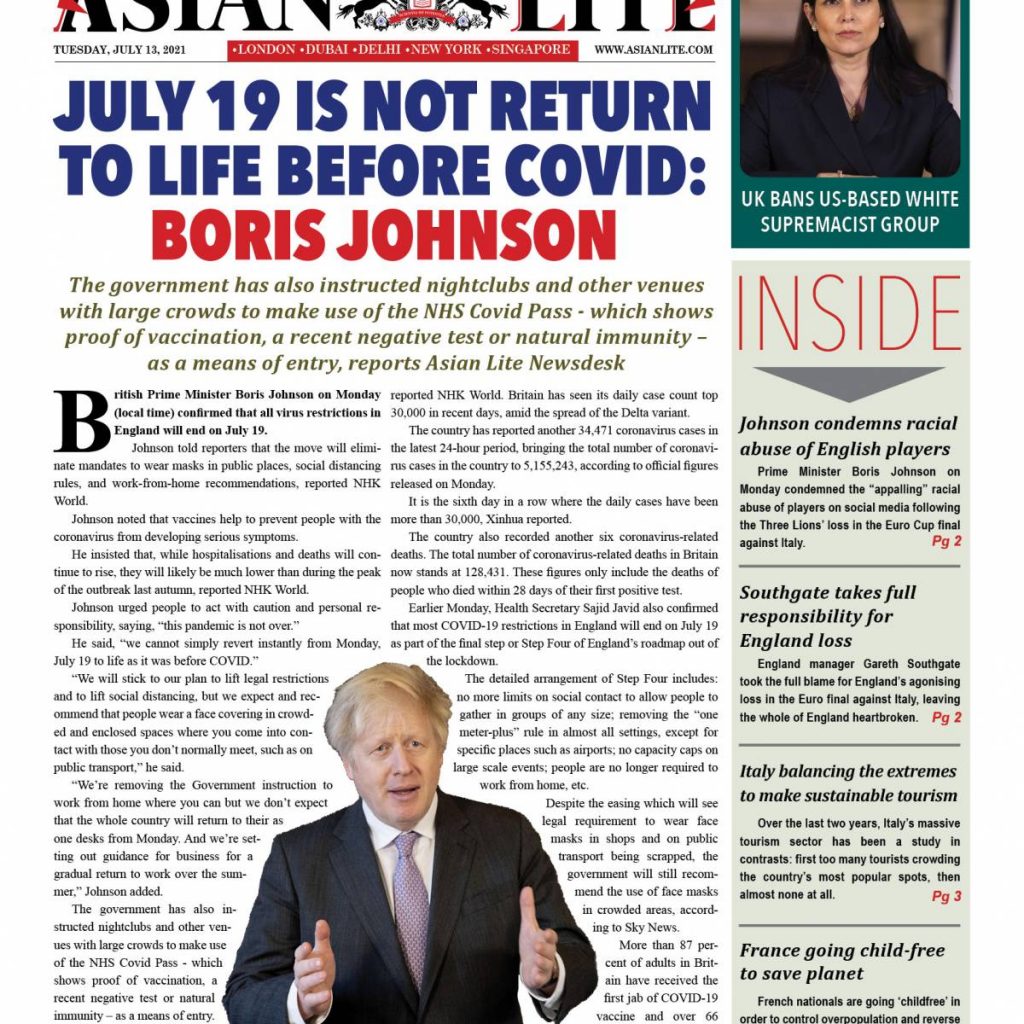 The detailed arrangement of Step Four includes: no more limits on social contact to allow people to gather in groups of any size; removing the "one meter-plus" rule in almost all settings, except for specific places such as airports; no capacity caps on large scale events; people are no longer required to work from home, etc.

Despite the easing which will see legal requirement to wear face masks in shops and on public transport being scrapped, the government will still recommend the use of face masks in crowded areas, according to Sky News.

More than 87 percent of adults in Britain have received the first jab of COVID-19 vaccine and over 66 percent have received two doses, the latest official figures showed.

ALSO READ-'Masks still expected beyond July 19'