Advertisement

The death anniversary of Burhan Wani failed to evoke any response in Kashmir and major Kashmiri diaspora centres like London. About 10 people attended the much publicised event in London and the situation was near normal in Kashmir … reports Kaliph Anaz
The media ignore the Burhan Wani anniversary event organised by British Kashmiris as few turned up to attend. Former member of the House of Lords Nazir Ahmed and others promoted the event through social media.
The day was remarkably silent in Kashmir. Mir Junaid, president of Jammu Kashmir Workers Party, visited South Kashmir for holding public meetings where he spoke on the issue of nationalism on a day when Hizbul Mujahideen Commander Burhan Wani was neutralized a few years back.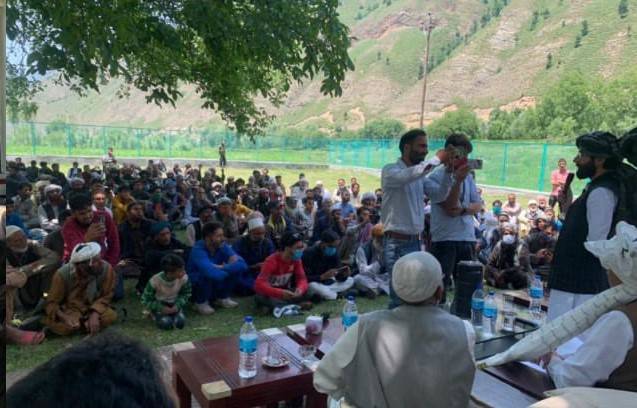 Mr Junaid said Pakistan was responsible for the unrest witnessed by the region following the death of Burhan Wani.
"Burhan's neutralisation led to a huge unrest in the Kashmir valley which was sponsored & supported by Pakistan. Kashmir has historically been prone to public Hartals enforced by Pakistani agents on such occasions. But today everything about this trend changed," Mir said.
"The people who attended the meetings in the home turf of Burhan Wani represent the change which Prime Minister Narendra Modi has been talking about since the abrogation of Articles 370 &35A. When there is a will, there is a way," he said.
"A day which was otherwise supposed to be strike, was full of hustle bustle and constructive political activity. I feel jubilant to be a part of this change and see people leaving the shells of fear and coming out in support of Indian democracy. Jai Hind," the young Kashmiri leader said.
On 8 July 2016, Burhan Wani along with two associates were killed in a brief encounter with forces in Bamdoora Kokernag area of south Kashmir. Soon after his death Kashmir erupted with protests and strikes for six months.
Authorities would earlier impose restrictions in parts of the Valley but not this time, except for an increased presence of security forces. A police official of Awantipora in south Kashmir's Pulwama district, where Wani lived, said that no restrictions were imposed. "There was a partial strike in Wani's home town of Tral but no restrictions were imposed in the district," he said.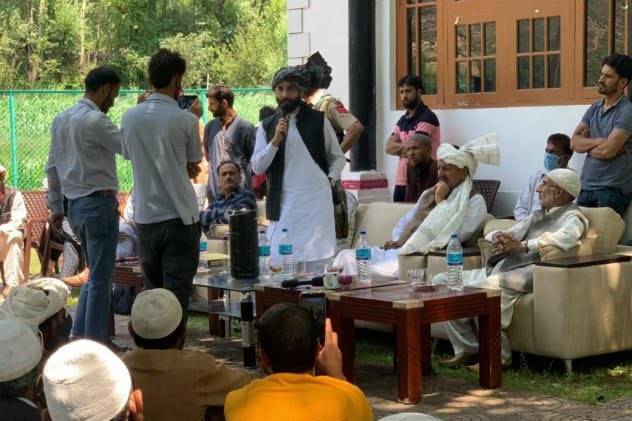 A local of Pulwama said that the situation was normal. "There is an increased presence of security forces. Many checkpoints have also been established and mobile internet has been suspended from midnight," said Bilal Ahmad, a resident.
Police have vigorously rejected a press release under the name of hard-line Hurriyat leader Syed Ali Geelani calling for strike on July 8 and 13 as fake and issued by someone from Pakistan. Police said that Geelani's family confirmed that he did not issue any such statement.