Advertisement

The government said for the average nurse, this will mean an additional £1,000 a year, while many porters and cleaners will receive around £540. But health unions opposed the new figure saying it does not reflect the sacrifices made by staff, reports Asian Lite Newsdesk
The UK government said on Wednesday that it will back the National Health Service (NHS) by providing a 3 per cent salary uplift to health workers in full accordance with recommendations of NHS independent pay review bodies.
It comes after heavily criticised proposals made by the Department for Health and Social Care in March said only a rise of 1% was affordable, the BBC reported.
"NHS staff including nurses, paramedics, consultants, and dentists in England will receive a 3 per cent pay rise backdated to April 2021 after the government accepted the recommendations of the independent NHS Pay Review Body and the Review Body for Doctors' and Dentists' Remuneration," the statement read.
For the average nurse, this will mean an additional £1,000 a year, while many porters and cleaners will receive around £540, the UK government said.
The NHS staff has 45,300 more workers in 2021 compared to 2020 to fight the pandemic, the government added.
UK Health and Social Care Secretary Sajid Javid said NHS staff are rightly receiving a pay rise this year despite the wider public sector pay pause, in recognition of their extraordinary efforts.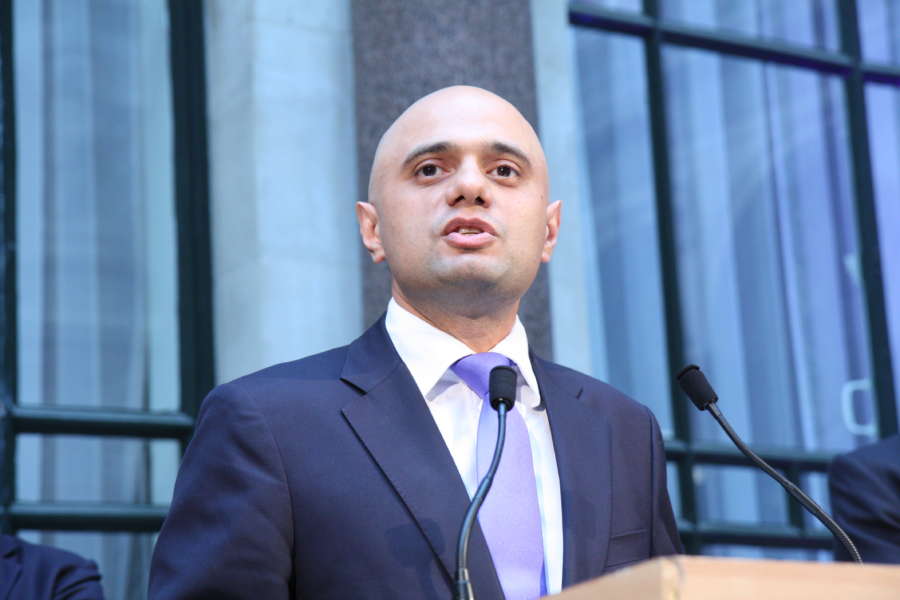 "We asked the independent pay review bodies for their recommendations and I am pleased to accept them in full, with a 3 per cent pay rise for all staff in scope, from doctors and nurses to paramedics and porters," Javid said in the statement.
"We will back the NHS as we focus our efforts on getting through this pandemic and tackling the backlog of other health problems that has built up. I will continue to do everything I can to support all those in our health service who are working so tirelessly to care for patients," he added.
Meanwhile, some health unions opposed the new figure saying it does not reflect the sacrifices made by staff. They point out the NHS workforce has been under unprecedented pressure.
The British Medical Association (BMA), which represents doctors, said the pay rise was disappointing and that junior doctors and some GPs could miss out on it altogether, the BBC reported.
GMB union said this was opportunity for government to turn their clapping in to genuine recognition, with health workers' morale rock bottom.
GMB, the union for NHS and ambulance workers, said the government has 'failed spectacularly' with their much delayed 'offer' on NHS pay.
The union earlier on Wednesday wrote to the Prime Minister calling for him to intervene after a Minister's statement on the NHS dodged the issue of pay after four months wait.
"The pay offer has been sneaked out to avoid Parliamentary scrutiny as MPs are packing up for summer holidays fails to match the 15% pay increase – or £2 per hour – GMB has been calling for to make up for a decade of real terms pay cuts for NHS key workers deserve, shows how much disrespect this government truly has for NHS staff," GMB said in a statement.
GMB has also called into question the independence and validity of a pay review body "that has failed to seriously consider union's evidence as to why a significant increase is essential this year, to reward and recognise staff and to also address the huge staffing crisis in the NHS and the potential retention crisis."
Rachel Harrison, GMB National Officer said: "NHS staff are on their knees – exhausted, fatigued and anxious – as we look set to enter another wave of the covid pandemic. Staff morale is rock bottom."
He said hospitals and ambulance services are operating under extreme pressures due to rising demand and staffing shortages.
'Now, rather than focussing on staff welfare they are being advised to enter the workplace against self-isolation advice and now given this frankly appalling pay offer. This was the opportunity for Government to turn their clapping in to genuine recognition. Their response is paltry," he added.
Earlier this week, the UK lifted almost all COVID-19 restrictions as part of the government's roadmap out of lockdown. The number of fully vaccinated adults stands at 69 per cent. (with inputs from ANI)
ALSO READ-UK Royals Celebrate NHS Anniversary