Advertisement

More than 1200 people from all over South England have gathered in London in support of Bangladeshi Hindus, a report by Ragasudha Vinjamuri
Britain saw another example of people coming together displaying solidarity in adversity.
Massive protest rallies were held in London, Birmingham and Edinburgh in front of the Bangladesh High Commission, Assistant High Commission and Embassy condemning the recent widespread violence and looting & torture of Hindus during Durga Puja celebrations in Bangladesh.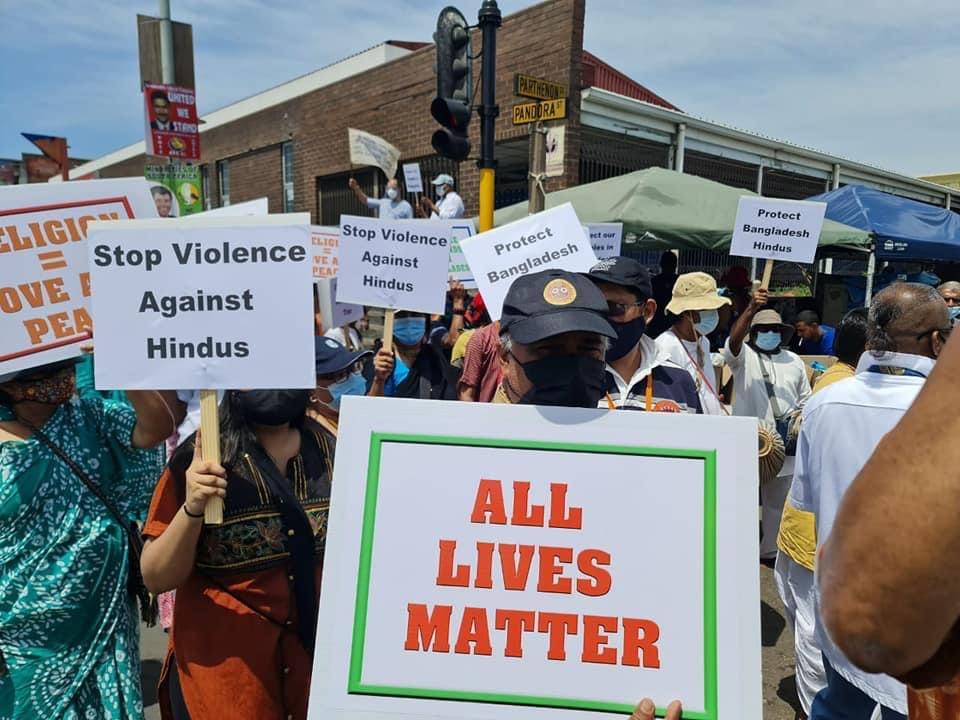 Hundreds of placards, posters, and slogans highlighted the miseries of Hindus in the South Asian country.
More than 1200 people from all over South England have gathered in London in support of Bangladeshi Hindus on whom attacks are unleashed by mobs across different districts in Bangladesh.
There was an outcry, resentment, and anger amongst the Hindus living in Bangladesh, to which the Indian Diaspora in the UK expressed empathy and compassion.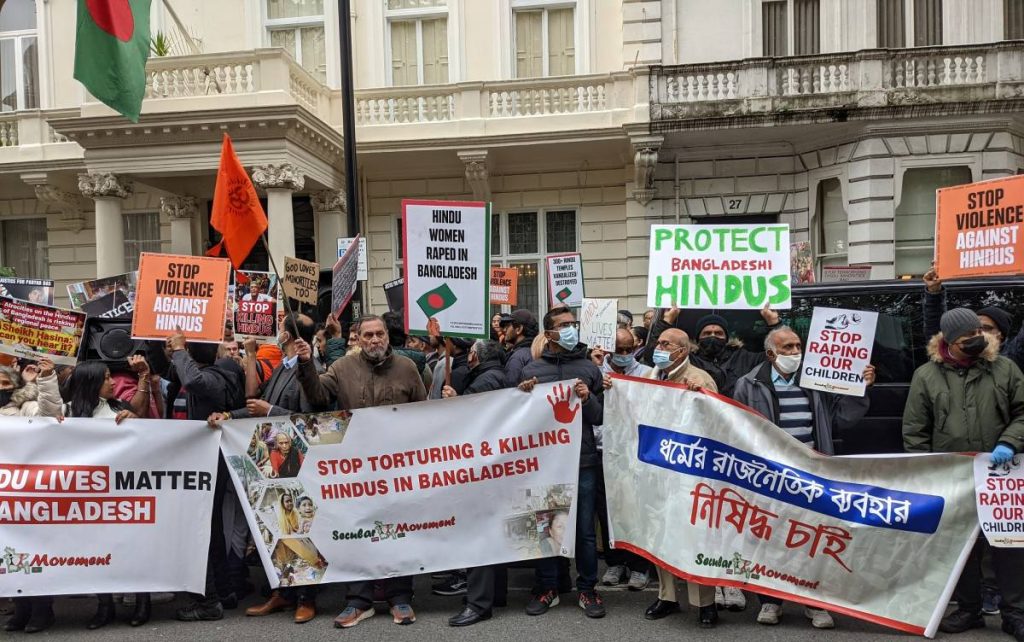 Bengali Hindu Adarsha Sangha (UK) joined by several organisational representatives and members of the public, requested Bangladeshi authorities to rehabilitate the victims, restore their homes, uphold their human rights and ensure their protection.
There has been a history of hate crimes against Hindus in Bangladesh, including vandalising hundreds of temples and Hindu homes, killing monks and devotees, and committing atrocities against children and women.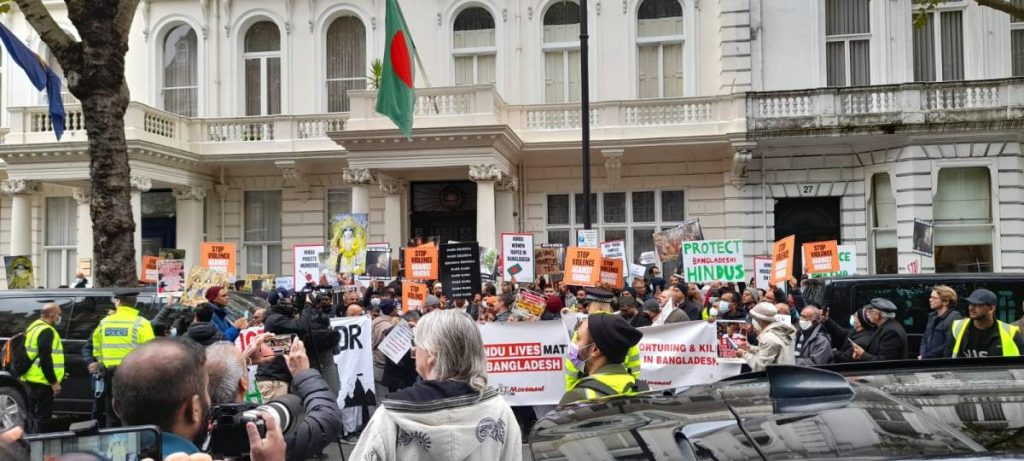 These included the places of worship and community centres such as Ramakrishna Mission, ISKCON, and Ram Thakur Ashram, which resulted in global furore lately.
Internet was cut off in some areas so that the news of human rights violations and images of destruction do not reach the wider world.
A letter addressed to Prime Minister Boris Johnson outlining the situation is also being sent.
ALSO READ – ATTACKS ON HINDUS: A conspiracy to damage India-Bangladesh relations?