Advertisement

Following the report of zero Covid deaths, Health Secretary Matt Hancock said the "vaccines are clearly working" and urged people to get both the jabs when notified, reports Asian Lite Newsdesk
For the first time since March last year, the United Kingdom has reported zero daily Covid deaths within 28 days of a positive test, according to reports.
This comes amid concern over a recent small rise in cases linked to the variant first identified in India.
The latest figures also reported another 3,165 new cases, compared with 3,383 on Monday and 2,493 one week ago, the BBC reported.
Reports of daily deaths are often lower at weekends and at the start of the week, it was reported.
This is because less counting takes place while statisticians are off – and adding in the bank holiday weekend will make this figure less certain still. Any deaths that happen on Tuesday will be reported in days to come.
Meanwhile, Health Secretary Matt Hancock said the whole country would be "so glad" to hear the news.
"The vaccines are clearly working – protecting you, those around you and your loved ones," BBC quoted Hancock as saying.
"But despite this undoubtedly good news we know we haven't beaten this virus yet, and with cases continuing to rise please remember hands, face, space and let in fresh air when indoors, and of course, make sure when you can you get both jabs."
Earlier, Professor Adam Finn, a UK government adviser, said that there was a "significant chance" that the date of June 21 for the final step of lifting coronavirus restrictions could change.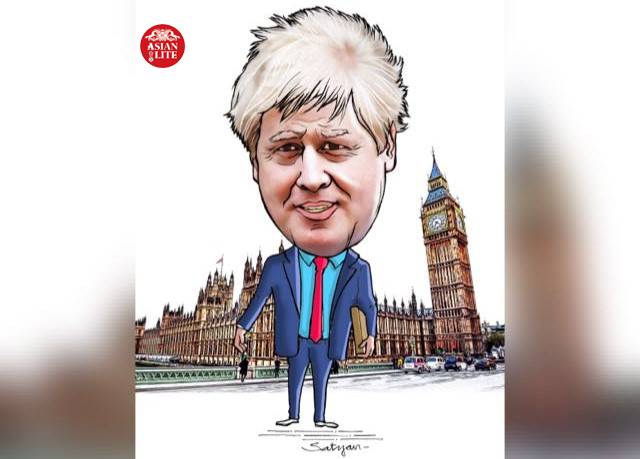 But earlier Downing Street reiterated that Prime Minister Boris Johnson had seen nothing in the data to suggest the plan would need to be postponed.

Professor Finn from the University of Bristol, also a member of the Joint Committee on Vaccination and Immunisation (JCVI), said on Monday that "things are much more up in the air" than they were earlier this month due to the spread of the B.1.6172.

"In a way, I think, the dates (of the roadmap) all the way through were created just to give everyone some kind of sense of structure," Finn was quoted as saying while speaking to Sky News.

"But they were always qualified as being based on what actually happened and that they could change. I think there's a significant chance that it could change," he said.

"We're better off being cautious at this point and being able to progressively unlock ourselves than to overdo it and then end up having to lockdown fully all over again."

His warning came as Britons gathered on beaches, in parks and beer gardens to enjoy the bank holiday on Monday.

Cases of the B.1.6172 variant have doubled in a week in England to almost 7,000, prompting concerns that the government's lockdown roadmap will be derailed.
Earlier, the government advisory scientist Professor Ravi Gupta, from the University of Cambridge, warned on Monday that Britain could be in the early stages of a third Covid-19 wave.

Professor Gupta said although new cases were "relatively low," the India-related variant had fuelled "exponential growth."
"Of course the numbers of cases are relatively low at the moment — all waves start with low numbers of cases that grumble in the background and then become explosive, so the key here is that what we are seeing here is the signs of an early wave," he told the BBC.

However, he said the progress of vaccine rollout in Britain meant this wave would probably take longer to emerge than previous ones.

"There may be a false sense of security for some time, and that's our concern," said Gupta, a member of the government's New and Emerging Respiratory Virus Threats Advisory Group (Nervtag).
The plan to end coronavirus restrictions in England on June 21 should be postponed, he said.

From May 17, pubs, bars and restaurants in England were permitted to open indoors, while indoor entertainment resumed, including cinemas, museums and children's play areas.
People were also allowed to travel abroad to a number of green-list countries without having to quarantine upon return as the ban on foreign travel has also been lifted.

The British government's roadmap is expected to see all legal limits on social contact to be removed on June 21. It is understood that a final decision on the planned easing of lockdown will not be made until June 14.

It is understood that a final decision on the planned easing of lockdown will not be made until June 14.
ALSO READ-UK Covid Tally Reaches 1,659,256
READ MORE-UK Covid Death Toll Rose To 63,506