Advertisement

Grammy and Academy winner, composer and music educator, Dr A.R. Rahman, wins the prestigious British Carnatic Choir Awards for Arts and Culture 2021 for his marquee project, The Sunshine Orchestra…reports Asian Lite News.
The World Music Conference (WMC) organises by the British Carnatic Choir is the flagship event in the Midlands. It aims to bring together youth, artists, musicians, professionals of all age groups, faith, race, and cultural backgrounds, to share good values, practices, knowledge, common values and to promote peace, harmony, and unity.
The 5th Annual World Music Conference is also organised by the British Carnatic Choir, in partnership with Consul General of India in Birmingham, West Midlands Combined Authority, Birmingham City University and Royal Birmingham Conservatoire as the Education Partners, The Nehru Centre in London (Cultural Wing of Indian High Commission in the UK), Greater Birmingham Chambers of Commerce, ABCC, and a host of premier institutions and corporates from across the UK and abroad.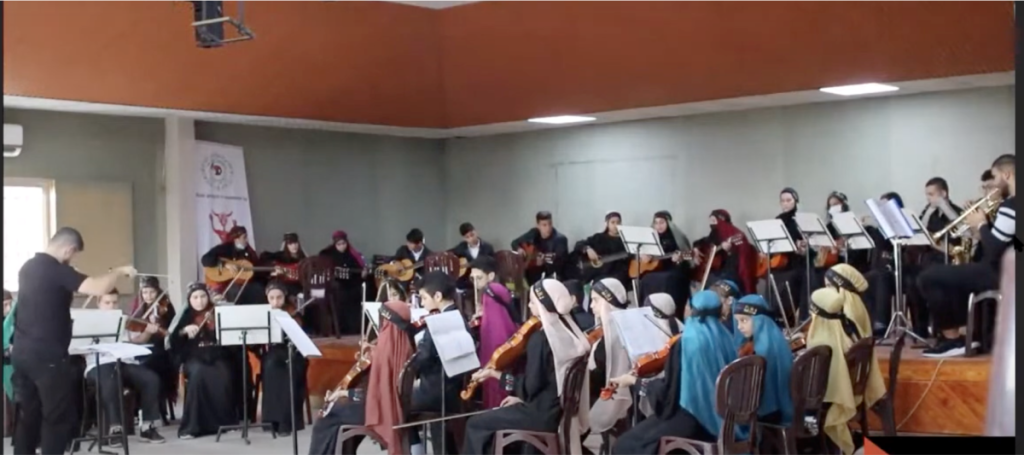 ''I am delighted to welcome the 5th Annual World Music Conference – taking place virtually this year in December. Music is an essential part of our wellbeing, and over the past months as we have all been living through the pandemic, it has lifted people's spirits. We have seen virtual choirs and musicalensemble springing up and bringing joy to thousands of people's lives, young and old.I wish the Carnatic Choir and all the other performers my very best wishes and hope that it will be an event to remember and transformative for those participating'', says Cllr Muhammed Afzal, Lord Mayor of Birmingham, Patron, British Carnatic Choir.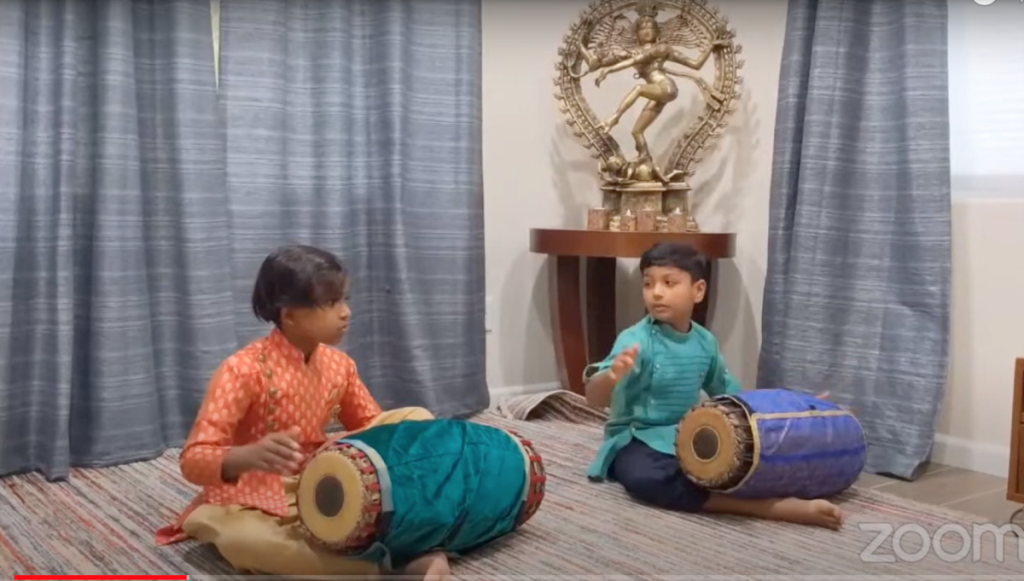 Karen Merkel, Non-Executive Director for Communication & Information, UK National Commission for UNESCO notes that, ''The UK National Commission for UNESCO is delighted to support this year's World Music Conference and its important mission to promote the positive impact of music on the lives of young people. We warmly commend all the participants in building conversations about the influence of music on mental health and its powerful potential to communicate these ideas''.
The conference theme focused on exploring the role of music in prenatal health, development health in children and behavioural patterns in adolescents. The over-arching aim of this two-day conference is to bring together and provide a premier interdisciplinary platform for leading academicians, scientists, researchers, and music scholars to share and exchange their perspectives on the conference theme. The conference received participation from over 30 countries, with musical performance by young people, talks and keynote speeches and panel discussion by 25 key experts in music, music education, Psychology and arts and culture management.
Dr Paul Sabapathy, CVO CBE, Her Majesty's Former Lord Lieutenant of West Midlands, Patron, British Carnatic Choir conveyed his warm wish for the programme, ''I am delighted that Dr Chithra Ramakrishnan has organised another excellent programme for the world music conference 'decoding wellness for young people and adolescents through music' in December, 2021. This excellent programme has the support of wide-ranging eminent people like the mayor of West Midlands, Andy Street, BCU, RBC and the first time UNESCO, UK Dr Rama Krishnan and her team should be congratulated in organising this excellent programme in addressing the huge challenges faced by young people during the covid epidemic, using the medium o music and culture to overcome the challenges. I wish the event a great success''.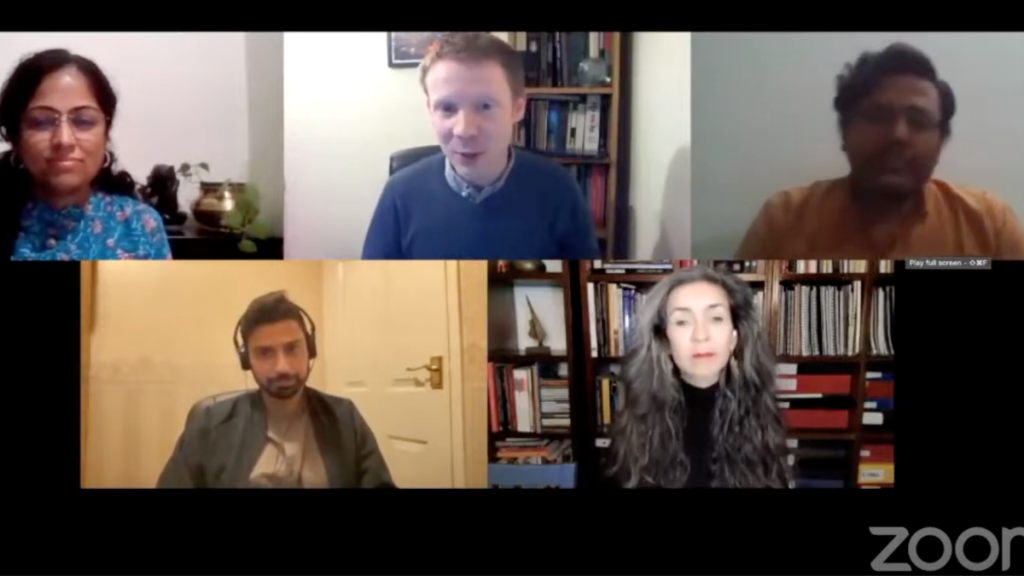 World Music Conference theme music launched!
The theme music was performed by the young talented musicians from The Sunshine Orchestra, of the A.R. Rahman Foundation, a marquee project of the Grammy and Academy winning musician and composer Dr. A.R. Rahman. The original music was composed by Maestro Kala Ramnath and the renowned Saxophonist George Brook. The conference featured a special highlight of the theme music by the talented young people of The Sunshine Orchestra, which is a marquee project of the AR Rahman Foundation.
''I am not sure that I really experienced time travel until this new age of covid because it is extraordinary to find that a year has already passed since we were last gathering for the region's wonderful annual world music conference. This year, the focus is on young members of our community, and I know that as always, the conference will demonstrate the power of music to bring us together and help underline the richness and diversity of our wonderful community here in the West Midlands, all the people who make us so very special. My very best wishes as always'', commented Mr. John Crabtree, OBE, Her Majesty's Lord Lieutenant of West Midlands.
Dr Steven Berryman, Director: Arts, Culture and Community for the Odyssey Trust for Education and a Visiting Research Fellow at King's College, London, and Guildhall School of Music and Drama and Professor François Colbert., Former UNESCO Chair in Culture Management and Chair in Arts Management at HEC Montréal were the two keynote speakers besides other distinguished speakers from across the globe.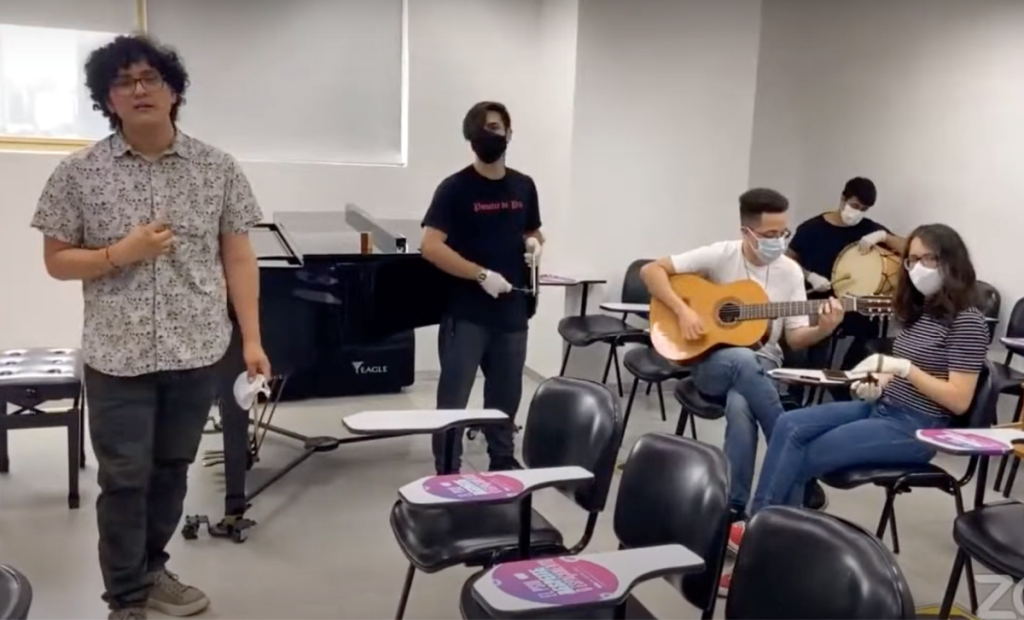 The event is cherished with other performances included from Yemen, Lebanon, Syria, UAE, and choral-orchestral music by young people from Hongkong, Greece, Romania, Iraq, Egypt, Brazil, to name a few. The conference also included a special showcase of Indian Classical Music to commemorate the celebrations of the 75th year of Indian Independence.
The mental health of young people and adolescents is of increasing concern during the pandemic times, particularly and music is a powerful tool to help them relax, to protect children from damaging experiences and psychological disorders which can affect them well into adulthood. The conference has helped many young people from across the globe to encourage, come together and showcase their musical talents amidst challenging situations. This is a true reflection of their passion, commitment, and resilience to come together using music as a powerful medium.
Besides the excellent panel of experts from various disciplines sharing their valuable perspectives on the conference theme, the conference aims to emphasise on the mental health and mental health awareness in schools, which is the need of the hour. Every child should be encouraged to take up a singing / instrumental music lesson, in addition to having sessions about mental health awareness. We are delighted to receive the excellent support from various professional organisations from across the U.K. and elsewhere to address and convey this important message to far and many. Dr. Chithra Ramakrishnan, FRSA FRAS, Founder, Director, British Carnatic Choir.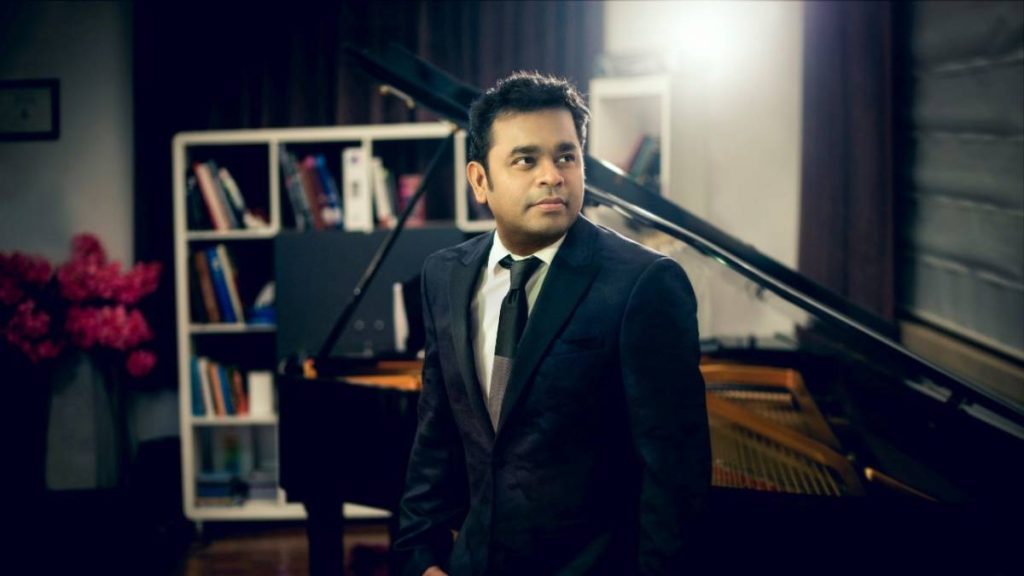 The conference also hosted the virtual awards ceremony of the 7th British Carnatic Choir Awards for Arts and Culture 2021. The distinguished awardees for 2021 were-
Kelvin Lo- Music Educator and Children's Choir Conductor, Founding Member of International Choral Conductors Federation, Deputy Principal of St Stephen's College Preparatory School in Hong Kong,
Professor Samuel Quinto, FRSA – Neuroscientist, Educator, Pianist, Writer and Entrepreneur, Full Professor Universidade Anhembi Morumbi, United Nations Ambassador.
Eman Al Hashimi- First UAE Female Composer in orchestra and music soundtrack.
Dr A.R. Rahman, Grammy and Academy winner, composer and music educator for his marquee project, The Sunshine Orchestra.
"The World Music Conference is a brilliant annual event that helps to address the mental health of young people through music. It is great for the West Midlands that this flagship conference, endorsed by the International Music Council and ambassadors from around the world, is held here, and I wish everyone involved in this year's event all the very best." Andy Street, the Mayor of the West Midlands noted.
Colin Touchin, Advisory member, British Carnatic Choir also greeted the event and said, ''The World Music Conference, organised by the British Carnatic Choir, collated speeches and conversations from distinguished musicians and educators from several countries and continents, alongside demonstrations and performances from performers, teachers, and international school ensembles. It presented a few snapshots of current thinking and experience in the fields of music education, support, empowerment, and healthcare, detailing many of the benefits, advantages and consequences of considerate music-making, music-teaching, and music-sharing. This powerful initiative is necessary for the dissemination and development of ideas, philosophies, and policies, and is made possible now through global communication and media, enabling the skilful and dedicated modern music professional to guide, nurture and shape future generations of music-makers and music-lovers''.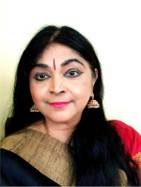 Professor Philip Plowden, Vice Chancellor, Birmingham City University opined that, 'I am delighted that Royal Birmingham Conservatoire colleagues have been able to bring their expertise to the conference, both through contributing to the panel discussions and to the musical content – in this case through our innovative ARCO initiative and our pupils in India''.
The Nehru Centre in London (Cultural wing of Indian High Commission in the UK) is delighted to partner with the British Carnatic Choir for the 5th annual world music conference, with a focus on decoding wellness for young children and adolescents through music, which is particularly relevant in these post-pandemic times. The conference will also celebrate Indian classical music to celebrate the 75th year of Indian Independence says Mr. Amish Tripati, Minister (Culture), Indian High Commission, UK & Director, Nehru Centre, London.
ALSO READ-IIW hosts webinar on "The Power of Being A Widow"
READ MORE-IIW Celebrates Hindi Diwas with Women Poets and Kids Show