Advertisement

The Afghan Interior Ministry confirmed the report, blaming the Taliban for the "murder of civilians."…reports Asian Lite News
A group of gunmen reportedly killed "over 100 civilians" in Spin Boldak district of Kandahar province, TOLO News reported on Thursday citing sources.
The Afghan Interior Ministry confirmed the report, blaming the Taliban for the "murder of civilians."
"The brutal terrorists on the order of their Punjabi bosses (Pakistan) ambushed the homes of the innocent Afghans in certain areas of Spin Boldak, looted the homes and martyred 100 innocent people," said Mirwais Stanekzai, a spokesperson for the Ministry of Interior. "This unveils the real face of the cruel enemy," added Stanekzai.
Last week, the Taliban had seized Spin Boldak and rampaged through it. In video footage released by France 24, scores of Taliban members were seen rampaging through the town, looting homes and seizing vehicles of government officials who had fled the area.
They were seen roaming on motorbikes through the bazaar and looting the area that provides direct access to Pakistan's Balochistan province. They also raised the flags of the Taliban in one of the houses.
A member of Kandahar's provincial council said that unidentified gunmen took his two sons out of the house a day before Eid and then killed them.
Fida Mohammad Afghan, who is a resident of Spin Boldak, said that his sons were not associated with any military group. "They say that they were not associated with the movement (Taliban), but whoever they are, they must be apprehended and they must be brought to justice," said Afghan, as quoted by TOLO News.
The dead bodies of several civilians are still lying on the ground in Spin Boldak, according to the Afghan security agencies.
Meanwhile, the Taliban have denied any involvement in the killing of civilians.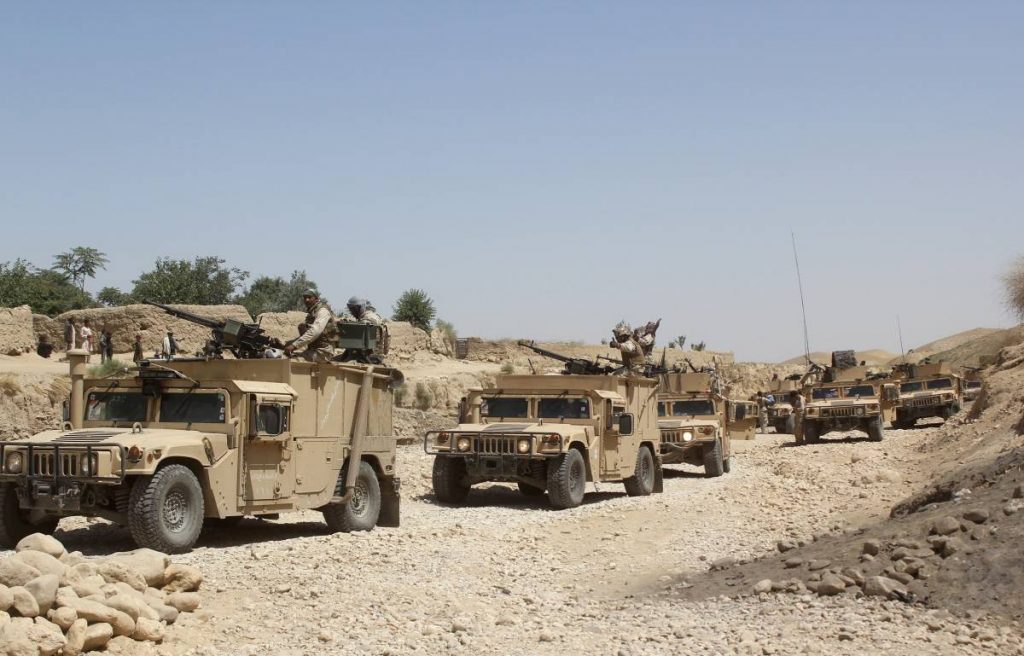 36K families displaced
Amid the recent increase in the Taliban offensive, more than 36,000 families have been internally displaced in Afghanistan over the past four months.
Afghan Ministry of Refugees and Repatriation on Thursday expressed concern over a potential spike in the number of displaced people if war continues.
"Since Hamal [March], about 36,500 families have been displaced from their homes due to war and insecurity in several provinces," ministry adviser Sayed Abdul Basit Ansari, as quoted by TOLO News.
Since the US announced its withdrawal plans in May, Afghanistan has witnessed a surge in violence in the war-torn country. The pullout is scheduled to be completed by August.
Earlier this week, the International Committee of the Red Cross (ICRC) had said that more than 49,500 weapon-wounded patients have received treatment and care at 416 ICRC-supported health facilities across the country.
The ICRC statement had further stated that this equates to on average 270 people every day. The organisation also said Afghanistan is among "the deadliest places in the world to be a civilian" and women and children make up nearly half of all civilian casualties.
"The ICRC's physical rehabilitation and limb-fitting services registered more than 7,130 new patients in the same period, an average of 40 people every day. Of those, more than 700 were people who had had a limb amputated, or on average four people a day with such a condition," the release added. (ANI)