Advertisement

In a first phone call with a foreign leader since his inauguration as the 46th President of the US, Joe Biden will speak to Canadian Prime Minister Justin Trudeau, according to the White House.

Addressing reporters on Wednesday shortly after Biden and Vice President Kamala Harris' inauguration, press secretary Jen Psaki told reporters: "I expect they will certainly discuss the important relationship with Canada as well as (Biden's) decision on the Keystone pipeline that he announced today."

The call will take place two days after Biden signed an executive order to revoke the existing presidential permit for the controversial Keystone XL pipeline project, which would carry oil from Canada to the American Gulf Coast.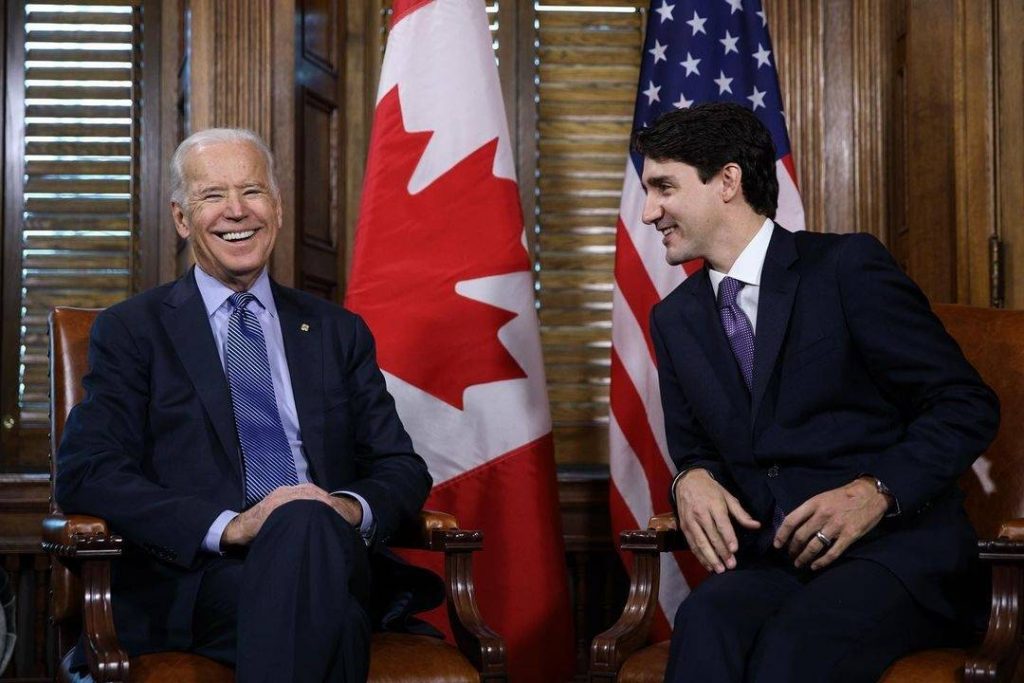 In response, Prime Minister Trudeau said that "we are disappointed but acknowledge the President's decision to fulfil his election campaign promise on Keystone XL", but "I look forward to working with President Biden to reduce pollution, combat climate change, fight Covid-19, create middle class jobs, and build back better by supporting a sustainable economic recovery for everyone".

The Keystone XL project was rejected by former President Barack Obama in 2015.

Former President Donald Trump reversed the decision in 2017 and granted a presidential permit to build the pipeline.
Soon after the inauguration Trudeau congratulated President Biden and Vice President Harris through a tweet in which he expressed the optimism in "continuing the partnership" between both the countries.
"Congratulations, @JoeBiden, on your inauguration as the 46th President of the United States. Our two countries have tackled some of history's greatest challenges together – and I'm looking forward to continuing this partnership with you, @KamalaHarris, and your administration," he tweeted.
Also Read-Biden Halts Nation's Withdrawal From WHO