Advertisement

Samoa's new prime minister, Fiame Naomi Mataafa, whose election was upheld by the country's Supreme Court is going to shelve a $100 million Beijing-backed port development project, reports Atul Aneja
Chinas bid to expand its influence in the Indo-Pacific has taken a hit, with Samoa, a strategically located nation in the South Pacific, signalling that it would not go ahead with a Chinese port development project.

Samoa's new prime minister, Fiame Naomi Mataafa, whose election was upheld by the country's Supreme Court has told Reuters news agency that she intended to shelve a $100 million Beijing-backed port development project.

The Chinese intended to construct a wharf in Vaiusu Bay – a move that was fully backed by long-serving leader Tuilaepa Sailele Malielegaoi, who lost his parliamentary majority during the April elections.

Mataafa's decision is significant as it feeds into the China-US rivalry in the Indo-Pacific, a vast region of the Indian and the Pacific oceans linked by the strategic Malacca straits.
The Samoan Islands are in contention because they are located roughly halfway between Hawaii and New Zealand, in the Polynesian region of the Pacific Ocean. Any rival Chinese military presence here can threaten some of the key shipping lanes of the area. After World War-2, the US has been the most dominant player in the Pacific.

In view of the brewing rivalry, the former U.S. National Security Advisor Robert C. O'Brien had last October signalled that Washington intended to carry out a feasibility study of basing US Coast Guard vessels in American Samoa, part of US territory southeast of mainland Samoa.
"The United States promotes a free and open Indo-Pacific region where like minded nations uphold the international rules-based order," O'Brien's office had said in a press statement then.

The US fears that after building a port in Samoa and elsewhere in the region, including Kiribati, the Chinese can send their paramilitary forces in the guise of fishing vessels, as has been done by Beijing in the South China Sea. Chinese "fishing vessels" a front for its paramilitary have regularly harassed fishermen in contested waters, with Japan in the East China Sea as well as Vietnam and the Philippines in the South China Sea.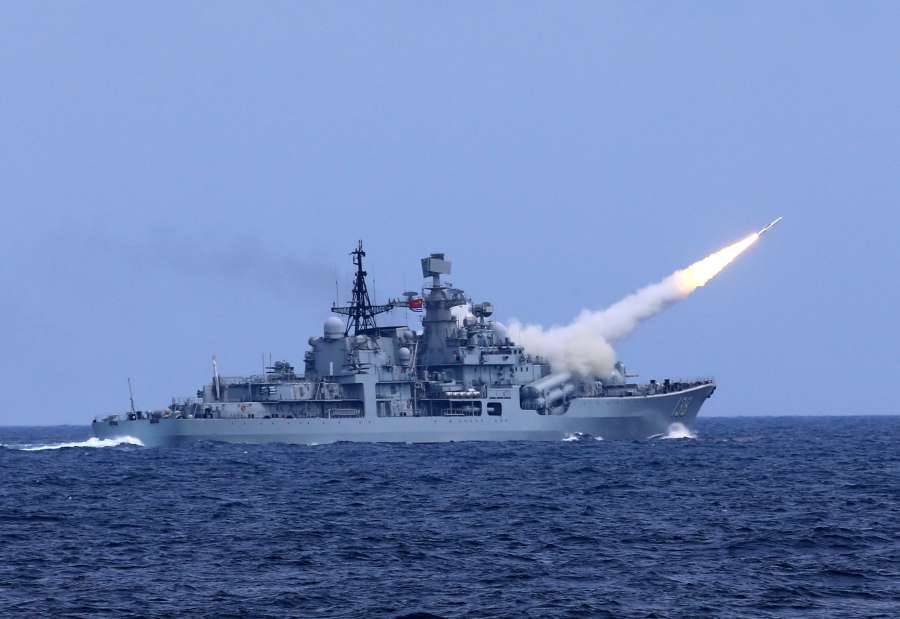 O'Brien had told Honolulu Civil Beat, that China's People's Maritime Militia – a paramilitary force of military-trained fishermen who occasionally work on behalf of the Chinese Navy, conducting surveillance and other operations are a major concern among the US and its allies.

The former US official said that warning signals that China may leverage its experience in Asian waters in the South Pacific as well.

He said that a suspicious – and aggressive – fleet of Chinese fishing vessels had clashed with the Ecuadorian Coast Guard last summer.

"It's just like a marauding band of fishing trawlers that come through and strip fish and then dump garbage and plastic all over the ocean," O'Brien said of China's sea militia, as quoted by the Samoa News website.
The US sensitivities to the Chinese moves in the South Pacific have heightened after reports that the Chinese are eying a World War-II vintage military airstrip, which is 3,000 kilometres southwest of Hawaii, in Kiribati. The location is not far from busy commercial shipping lanes running from the US to Australia and New Zealand.

Samoa's newly elected Prime Minister also signalled that her country was conscious about avoiding a Chinese debt trap, which Beijing can leverage for its political gains. "The level of indebtedness of our government to the government of China was a pressing issue for voters," said Mataafa, the country's first woman prime minister.

(This content is being carried under an arrangement with indianarrative.com)