Advertisement

Mariya Didi is the first Minister to be invited from abroad to officiate the POP of Asia's largest naval academy as the Chief Guest….reports Asian Lite News
Maldives Defence Minister, Mariya Didi said India's assistance for our defence forces is especially critical to increase our professionalism, operational capacity and expand our capabilities
Maldives Defence Minister Mariya Didi on Saturday said that the defence cooperation partnership between Maldives and India is one that is based on equality, mutual trust and benefit and a deep desire to ensure the safety and security of both the nations, and by extension, the greater Indian Ocean Region.
While addressing the Passing Out Parade (POP) – Autumn Term at the Indian Naval Academy (INA) in Ezhimala, the Maldivian Defence Minister said India's assistance for our defence forces is especially critical to increase our professionalism, operational capacity and expand our capabilities.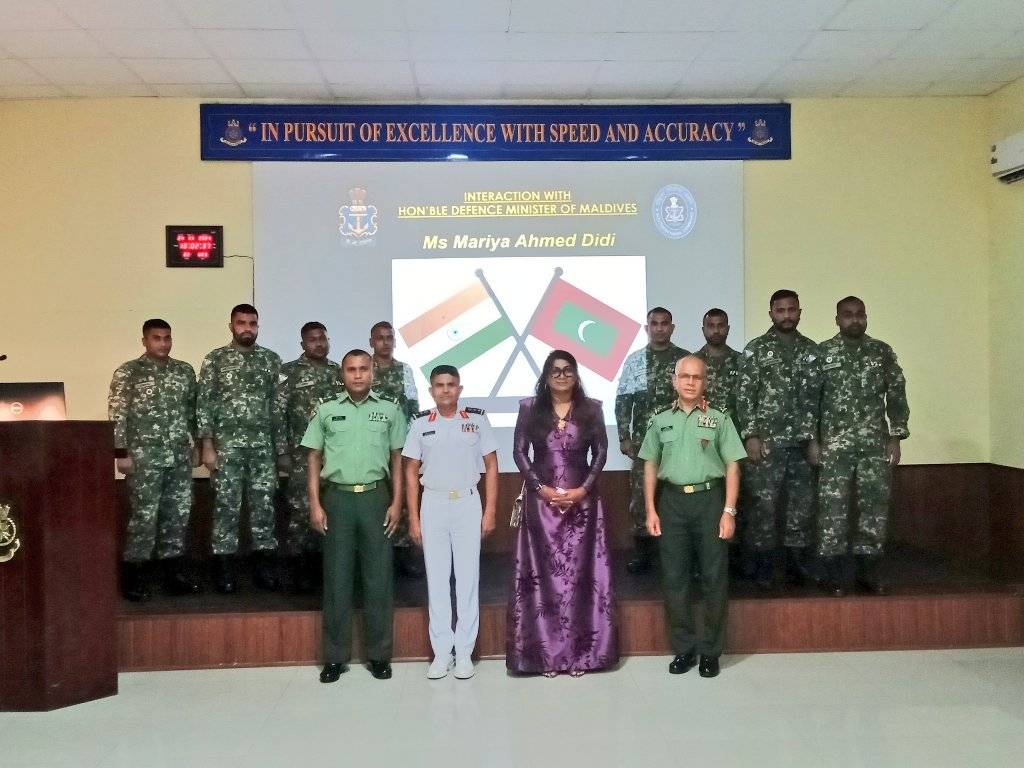 She pointed out that Maldives has received Indian assistance in times of crisis, including the COVID-19 pandemic and India is one of the development partners of the country.
Mariya Didi is the first Minister to be invited from abroad to officiate the POP of Asia's largest naval academy as the Chief Guest.
In her address to the graduating Midshipmen and Cadets, the Maldivian Minister noted that while the prestigious institution has equipped and prepared them to excel in this profession, it is their knowledge, technical skill sets, tactical acumen and leadership that will ensure the safety and security of our communities and our people.
The Minister stressed on the interconnectedness of national and regional security and noted that the graduates' actions and decisions will directly influence not only India's security, but the wider region as well.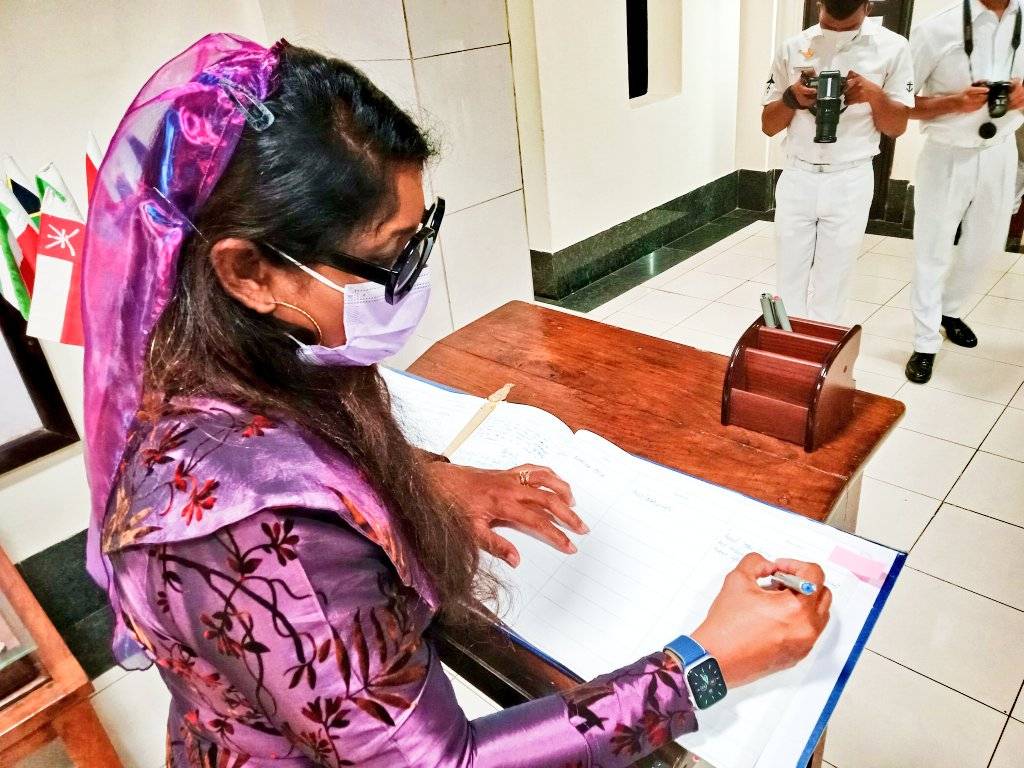 "Every patrol you sail on, every sortie you fly, every incident you attend contributes positively to the security of India, the neighborhood and the wider Indian Ocean. I want you all to remember this at all times," said the Minister.
The Maldivian Minister called on the 231 graduates to carry the same determination and spirit they showed throughout their careers.
"Your will to win, undying perseverance and relentless pursuit of victory is what this institution has trained and prepared you for. That is what your nation demands of you," said the Minister.
Minister Mariya highlighted the INA's continued contribution to the professionalization and operational capacity-building process of the Maldives National Defence Force (MNDF)'s Coast Guard through training opportunities.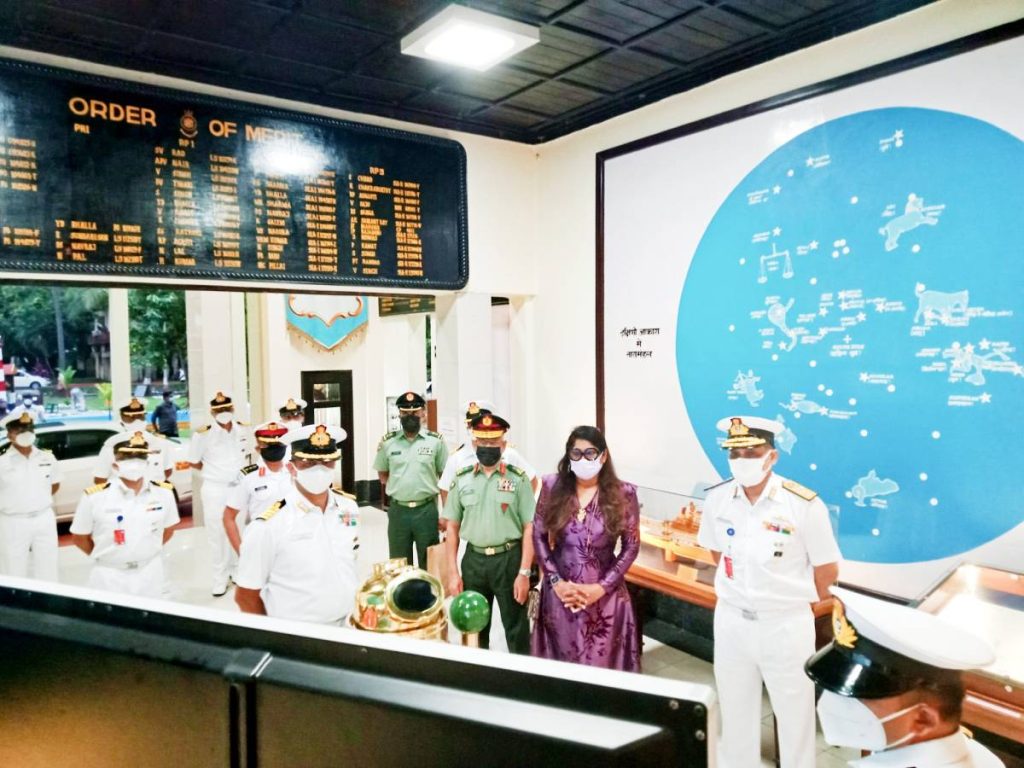 The Minister noted that several INA-trained MNDF officers are holding high ranks in various capacities.
During her visit to India at the invitation of the Chief of Naval Staff Admiral Karambir Singh, the Minister of Defence visited India's Southern Naval Command and the Indian Naval Academy in Ezhimala, and held discussions on further boosting training engagements between MNDF and the Indian Navy.
The Southern Naval Command – the training command of the Indian Navy – assured the Minister of their full commitment to providing training and development opportunities in all areas of interest to MNDF.