Advertisement

Consul General of India to the UAE tells Asian Lite that the India Pavilion at Expo 2020 Dubai has emerged as one of the most-visited pavilions with the number of visitors crossing 300,000 in just 43 days on November 12…reports Asian Lite News
As the region's first global exhibition gathers momentum, India Pavilion has become one of the busiest at Expo 2020 Dubai. Visitors from all over the world are arriving at the pavilion to get a glimpse of India's past, present and future.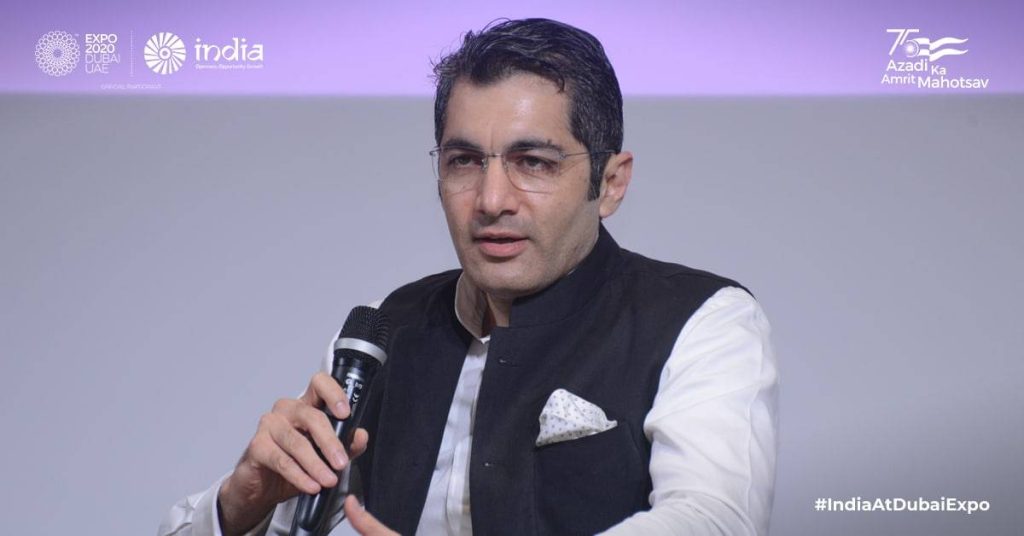 "India Pavilion at Expo 2020 Dubai has emerged as one of the most-visited pavilions with the number of visitors crossing 300,000 in just 43 days on November 12. Visitors from all over the world are getting a glimpse of modern India and its rich heritage under one roof within a short span of time," Dr Aman Puri, Consul General of India to the UAE told Asian Lite.
The diplomat thanked the community for making the pavilion a huge success.
"Indian community in the UAE have been integral part of all cultural and business programmes being organised by the India Pavilion. The 3.3 million strong Indian diaspora in the UAE have been instrumental in strengthening India-UAE relations. Indian nationals will also be the single largest group of visitors at the Expo 2020 Dubai," said Dr Puri.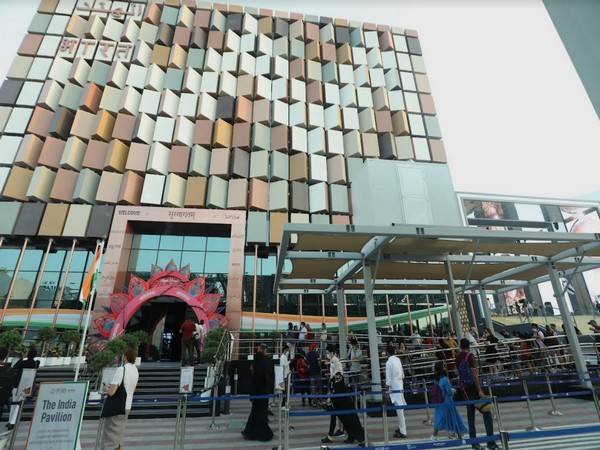 Diwali was celebrated in a befitting manner, with Expo 2020 Dubai marking its first 'notable day' with Diwali. During the Diwali week at Expo, the India Pavilion was lit up with colourful installations and lighting in the form of Swarangoli or LED Rangoli and virtual display of firecrackers while Diwali inspired projections – kaleidoscope illuminated the Al Wasl Plaza.
Performances by leading Indian artists including Salim-Sulaiman, Badshah, Vipul Mehta and bands like Rooh and Dhruv witnessed massive response from visitors.
The Salim-Sulaiman concert was also attended by H.E. Reem Al Hashimy, UAE Minister of State for International Cooperation and Managing Director for the Expo 2020 Dubai.
The government of Dubai is pull out all stops to improve ties with India. Dubai recently inked an agreement with India to ramp up infrastructure investment in Jammu and Kashmir.
DR AMAN PURI, CONSUL GENERAL OF INDIA TO UAE: "The signing of MoU between the Government of Dubai and the administration of Jammu and Kashmir for real estate development, industrial parks, IT towers, multipurpose towers, logistics, medical college, super specialty hospital and more sends out a strong signal to the entire world on the significant role that Jammu and Kashmir will play in India's growth story. Direct flight between Srinagar and Sharjah was also introduced recently. These developments reaffirm the successful Comprehensive Strategic Partnership between India and the UAE."
India's pavilion at Expo 2020 spans across four floors, and over nearly one lakh square feet. Housed in the Opportunity District, the building is made of sandstone around the broad theme of 'Openness, Opportunity and Growth'. This is further split into 11 primary themes, including climate, urban development, inclusivity, health and wellness and food agriculture.
The visitors will be welcomed into a tunnel that projects India's space programmes. The country's developments in the health sector, yoga, Ayurveda and alternate medicine system too find a place. Virtual reality pods, 3D augmented reality projected systems, LED surround projection and walk-in experience kiosks will be used to project India's image as a fast-growing, modern economy.
ALSO READ: Rajasthan Pavilion to be inaugurated today at Dubai Expo
Every day, the pavilion hosts a series of music and dance events from different parts of India. This includes Carnatic music session, Sikh kirtans, dandiya programmes, yoga sessions and musical dance dramas.
The celebration of 75 years of India's Independence is a key feature that is woven throughout the experience. The lead designer of the pavilion is Delhi-based CP Kukreja Architects. They worked with Muse, a firm based in London, on the displays and interior exhibits. The pavilion is open from 10 am till 12 pm until March 31, 2022.