Advertisement

Eminent personalities and Padma Shree awardees Mrs. Dulari Devi, Mrs. Usha Kiran Khan and Mrs. Godavari Dutta have addressed the attendees, reports Asian Lite News
International Maithil Diaspora has recently organised the International Women's Mithila Summit in hybrid format, partly virtually and partly in Frankfurt, Germany. The summit was heavily star-studded with a number of dignitaries attending and speaking at its three sessions on Economic Development & Entrepreneurship; Culture, History & Language; and Social Change & Development. The entire session was moderated by Mala Jha (India).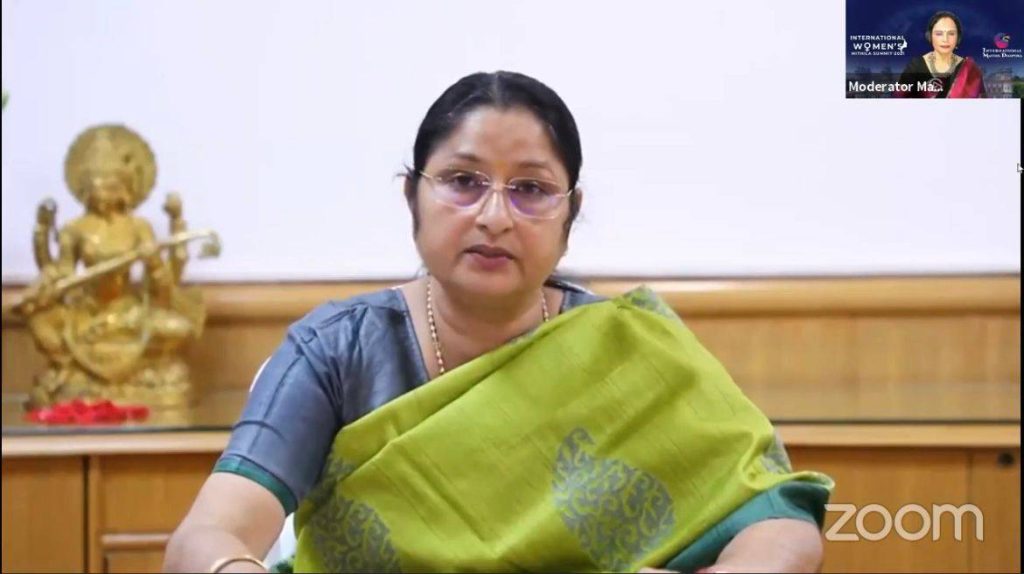 The event started with a symphonic clarinet performance by Samaika Jha from Buckinghamshire, UK, followed by the opening remarks by Pallavi Jha (Executive Member- German Maithil Diaspora). H.E. Consulate General of India at Frankfurt, Germany Dr Amit Telang rendered the inaugural address, followed by an impressive message by the Chief Guest Annapurna Devi Yadav, honourable Minister of State for Education, Government of India. She has highlighted that Indian cultural heritage and history would not be complete without the mention of Mithila Women like Sita Mata and Ubhaya Bharti (Adi Shankaracharya's wife) etc..
Eminent personalities and Padma Shree awardees Mrs. Dulari Devi, Mrs. Usha Kiran Khan and Mrs. Godavari Dutta have addressed the attendees followed by insights by Dr. Ragasudha Vinjamuri, Founder- Sanskruti Centre for Cultural Excellence, UK and Vote of Thanks by Dr. Savita Jha Khan Founder- Madhubani Literature Festival, India.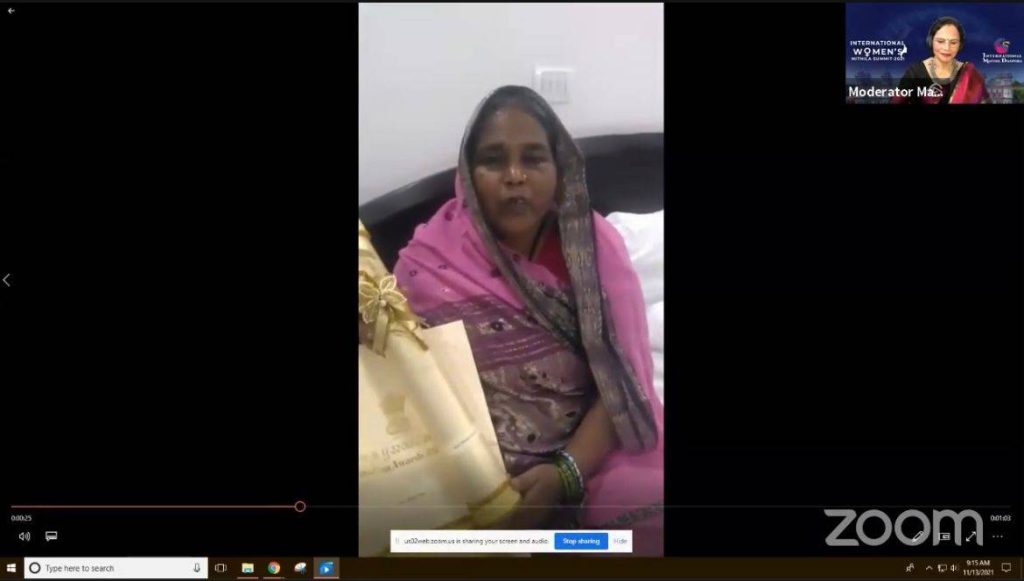 The first session was moderated by Natasha Jha Bhaskar (General Manager of Newland Global Group, Australia). Radhika Jha IAS, Secretary – Department of Industries and School Education and Secretary – Energy & Renewable Energy, Neha Singh- Social Entrepreneur, Usha Rani – CMD- MPME India, Anupam Mishra, (Mushroom Girl), Lily Jha, Entrepreneur (Founder at Organic Sattva) have spoken during this session. Dr. Cuckoo Choudhary, (USA) spoke on Economic enhancement of Mithila with primary emphasis on health, medicine and pharmaceutical industries.
The second session was moderated by Dr. Leena Jha, Professor (IIT Mumbai). Rupam Jha (Narsee Monjee Institute of Management), Shweta Jha- Associate Executive Producer and Anchor of Aaj Tak, Nupur Nishith, Founder- Creative Mithila LLC, New Jersey, Roshni Jha, MD / Founder- Madhur Maithili, Chandana Dutt, Presidential award winner for best teacher in 2020 have spoken during this session. Dr. Shefalika Verma, Sahitya Akademi Awardee (Lit.) spoke on the significance of Maithil Literature and its global presence.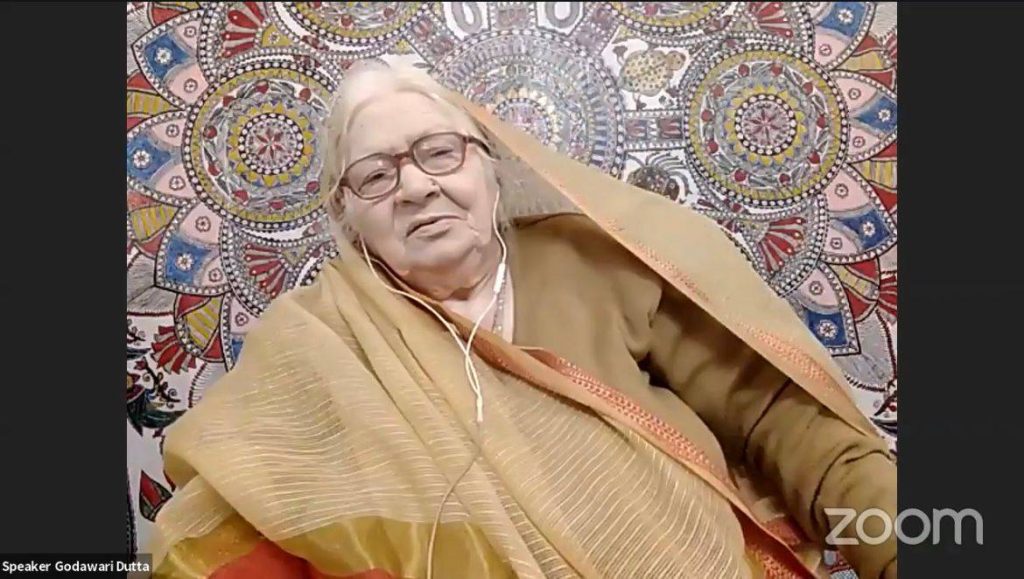 The third session was moderated by Dr. Nidhi Jha, Gynaecologist and Infertility specialist. Aruna Mishra, Boxing Champion, Mamta Jha Mishra, USA: 'Autism: Not a limitation!', Dr Vandana Karn, President- Mithila Cultural Society, Dr. Narayani Aditi Paswan, Social activist, Women and social change and Shabana Dawood (Bhagalpur India) have spoken during this session. Prema Mishra, Founder and MD UCatapult Foundation spoke on Transforming rural India via women empowerment & digital education.
The Dialogue Session was moderated by Nandini Mishra, President- Mahila Prabodhini Foundation. Priyanka Jha, Creative Director and Founder Priyanka Jha, Akanksha, M Phil in Comparative Indian Literature, Jyoti Jha, IIT Hyderabad (Computer Science – Machine Learning Engineer and Scientist), Archana Jha, Margdarshak -Doorvakshat Mission Mithilakshar Abhiyan, Sunita Karn, Member- Karan Goshti Mahila Group, Ginni Jha, Varishth Prashikshak- Doorvakshat Mission Mithilakshar Abhiyan, Amita Jha, Working President- Mrinalika Sapno Ki Udan, Rita Singh, President- Renaissance Education Society have all spoken..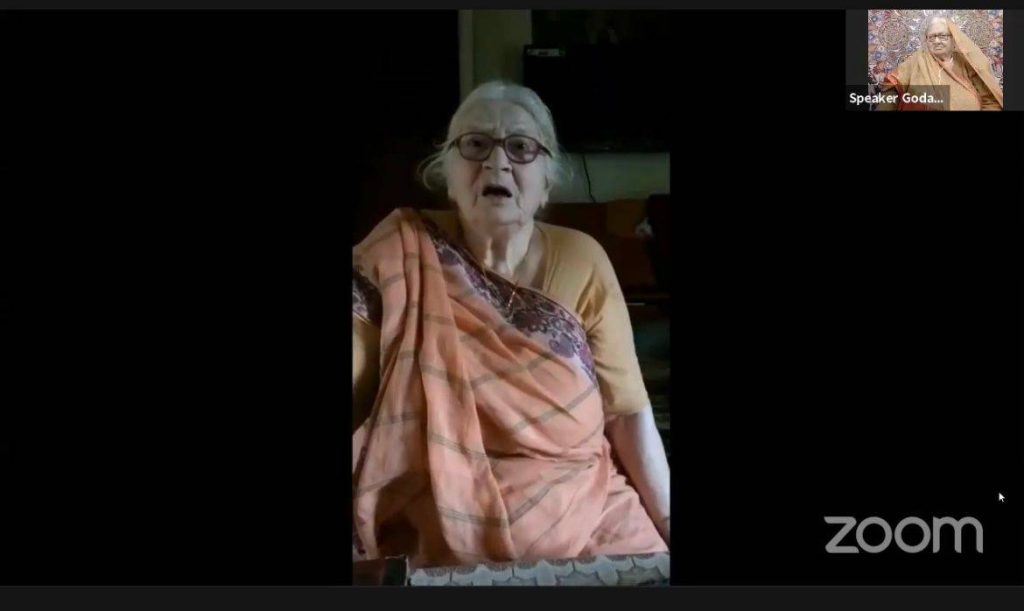 Cultural performances included dances by Keetika Jha and Manya Jha (India) and Maithil Dance Group (Germany), Songs by Diya Jha and Jiya Jha (India), Ishaanbhi Mishra (USA). Mrs. Mamata Mandal, Founder- Global Hindi Foundation, Singapore gave the vote of thanks.
Councillor Sharad Kumar Jha (Buckinghamshire, Chalfont St Peter, UK), Dr. Rajesh Mishra (Bremen, Germany), Dr. Prakash Jha (Kansas City, USA), Chandra Prakash Jha (Hagen, Germany), Mrs. Mala Jha (Mumbai, India), Pankaj Gupta (Toronto, Canada) and Anjani Choudhary (Singapore) had played a key role in organising the event.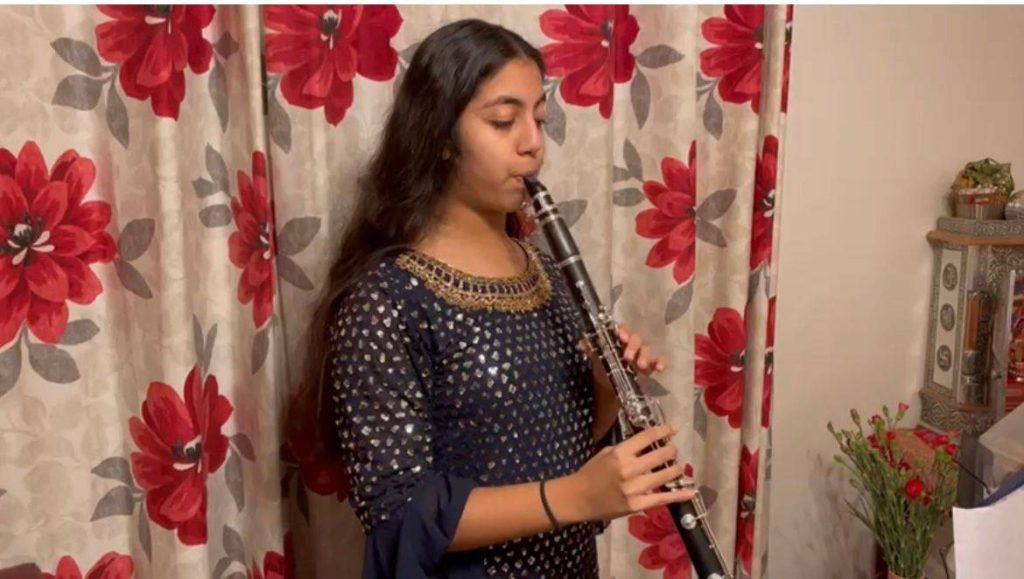 Advertisement