Advertisement

Constable Abdul Rashid Shigan is among the eleven employees of the J&K Government whose services were terminated by Lieutenant Governor Manoj Sinha on charges of their involvement in anti-national and subversive activities last week, a report by Ahmed Ali Fayyaz
At 1.45 p.m. on August 10, 2012, retired Deputy Superintendent of Police Abdul Hamid Bhat of Mominabad Batmaloo, Srinagar, was coming out of Masjid-e-Bilal after performing his Friday afternoon congregational prayers. An unidentified terrorist took out his AK-47 rifle and shot dead 60-year-old Bhat, the father of three daughters.

Notwithstanding their preoccupation with the security arrangements for the Independence Day ceremonies, Inspector General of Police SM Sahai, DIG Ahfadul Mujtaba and SSP Srinagar Ashiq Hussain Bukhari worked hard to identify and arrest Bhat's killer. On 21 August 2012, they arrested Constable Abdul Rashid Shigan of the same Batmaloo neighbourhood who spilled the beans during his sustained interrogation.

Posted in the Jammu and Kashmir Police's most sensitive Security Wing, which is supposed to protect hundreds of the terrorists' perceived targets –Police and civil officers, judges, journalists, politicians including Ministers and legislators–constable Shigan confessed not only the retired Dy SP's murder but also several others attacks and assassinations. His victims included retired Inspector of J&K Police Telecommunication Wing, Shabir Ahmad, and Assistant Sub Inspector Sukhpal Singh.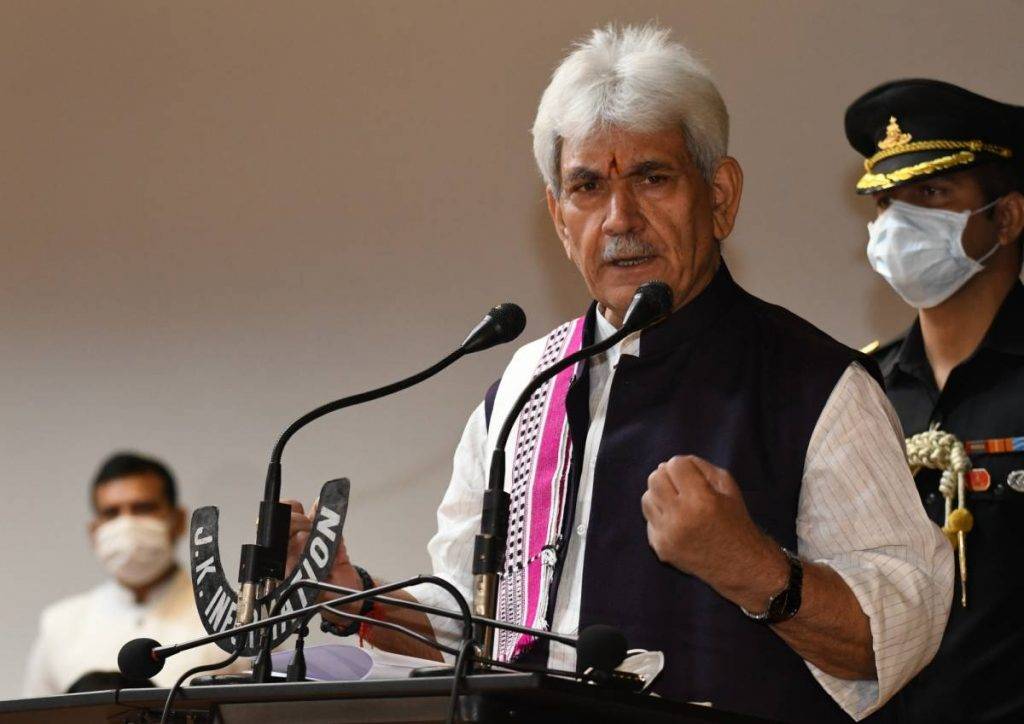 Shigan also admitted to an attack on Ali Mohammad Sagar, then Minister of Law and Rural Development. Even as the Minister survived, one of his National Conference (NC) workers got killed. He owned several attacks on security forces, including the one on a local Army camp. In one of his grenade attacks, he had left 13 CRPF personnel injured in downtown Srinagar.

One of his attacks was straight on the Civil Secretariat, the highest seat of power in the State. In one of his unsuccessful attacks in close vicinity of his residence and the Security Wing offices, he also targeted SHO of Batmaloo Police Station, Inspector Nazir Ahmad. Nazir was present when IGP Sahai made Shigan's revelations public at a Press conference on 22 August 2012.

Shigan revealed that, while being paid his monthly salary from the J&K Police, he operated as a commander and spokesperson of Kashmir Islamic Movement (KIM), a front for the formidable Hizbul Mujahideen, under the code names of Omar Mukhtar and 'General Usman'. A large quantity of arms and ammunition, including three AK-47 rifles, four pistols and one grenade-launcher, were seized at his hideout.

The investigation revealed that Shigan had been actively associated with the militants before his appointment as a constable in the J&K Police. He not only managed to get a job in the Police but also the CID clearance. He was arrested several times but each time released by one or the other judge on bail. Senior officers in the J&K Police shut eyes to his past and parallel terrorist activities and placed him in the Security Wing. He served a term as Personal Security Officer (PSO) with the then SSP of Bandipora.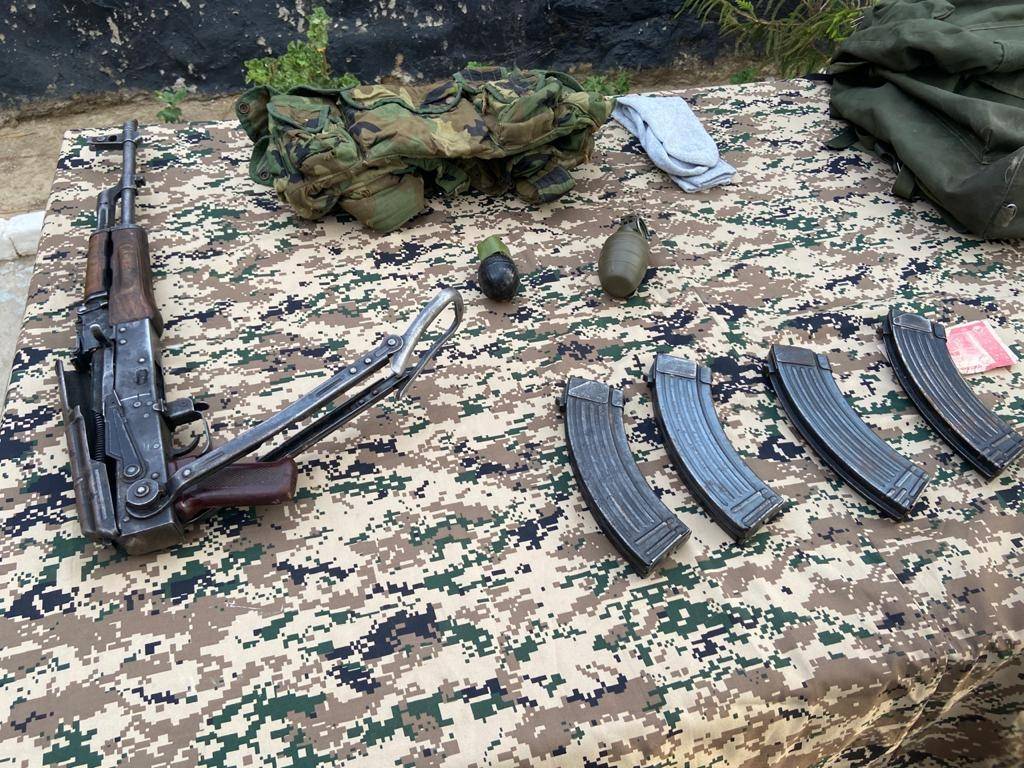 Even after admitting to multiple attacks and assassinations, Shigan managed to escape from the administration of justice with the help of a well-knit support structure in the politics and establishment. After he managed yet another release, he was allowed to join back as a constable in the J&K Police without legal resistance from the government. In several years of the Narendra Modi government at the Centre, he remained in the ranks of the J&K Police.
Shigan is among the eleven employees of the J&K Government whose services were terminated by Lieutenant Governor Manoj Sinha on charges of their involvement in anti-national and subversive activities last week. Even as many in the Union Territory do not justify the action against some dismissed employees–particularly the teacher Razia Sultan of Khiram Anantnag–Sinha's crackdown has left the separatist-terrorist ecosystem within the establishment perplexed. Many of Shigan's ilk now fear similar or even more stringent action against them.

Razia Sultan comes from a Jamaat-e-Islami family whose father once contested the Assembly elections as a candidate of the Muslim United Front, in 1987. He was kidnapped and shot dead allegedly by the counterinsurgent Ikhwanis in 1995. Subsequently, the J&K Government granted the job of a teacher as 'compassionate appointment' under rules to Razia. The Police dossier calls her a sympathiser of the outlawed Dukhtaraan-e-Millat.

"This terrorist's (Shigan's) manipulation in grabbing a Police job, his repeated escapades and reinstatements without resistance from the law enforcement agencies explains a near-total breakdown of the system. Highly placed politicians, including Chief Ministers, Ministers, MLAs and MPs, besides senior bureaucrats and officers in the J&K Police and civil administration, have been part and parcel of the separatist-terrorist ecosystem in Jammu and Kashmir. They have been enjoying top positions and prize postings with nobody questioning their open patronage to the saboteurs and moles like Shigan", said a retired officer.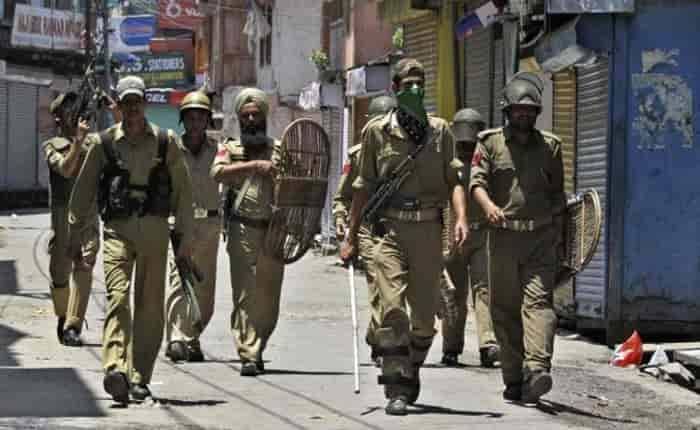 "Termination of services alone is not enough. LG must set up a high powered commission and make accountable all the officers, bureaucrats and politicians who have shielded and helped these saboteurs and got them into the government systems through backdoor. There must be arrests and prosecutions of the Director and Secretary rank officers and their equals in Police", the retired officer added. He narrated how the "separatist-terrorist ecosystem" ran an orchestrated campaign against Bhat, then Sub Divisional Police Officer of MR Gunj in downtown Srinagar, for proceeding against the stone-throwers in the street turbulence of 2010.

"A group of the detained stone-pelters was encouraged to level charges of sodomy and other atrocities against the Police officers not soft towards the urchins. SDPO Bhat was subjected to character assassination. They didn't rest until they got him killed, 18 months after his retirement from service".

Not everybody related to the separatists and the terrorists could be a saboteur but their preponderance in the institutions, including Police and judiciary, has a bearing on the morale and confidence of the officers discharging their duties conscientiously.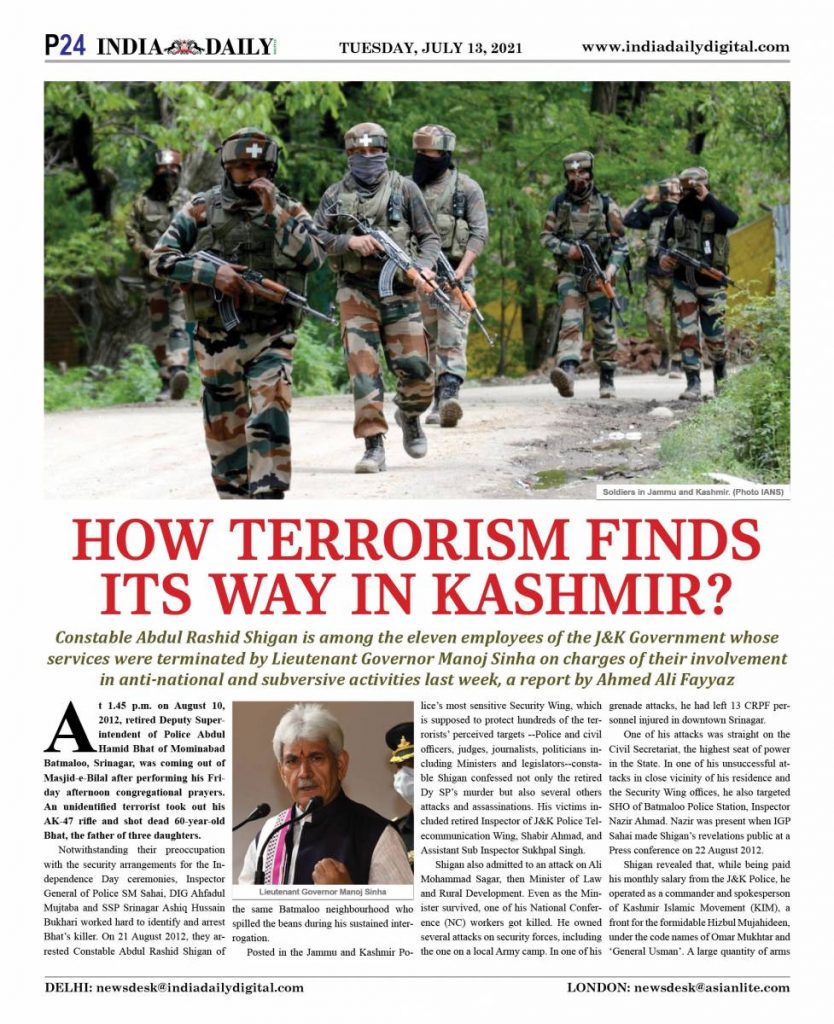 Even as more than 2,000 personnel in the J&K Police have laid sacrifice of life in the last 31 years of the armed insurgency in Jammu and Kashmir, around a thousand have been indulged in treason. "It is a long list from Ali Mohammad Dar alias Burhanuddin Hijazi to Naveed Mushtaq and DSP Davinder Singh. Dar was later killed as Hizbul Mujahideen's operational chief in an encounter. Naveed and Davinder are in jail. But many like Shigan are back in Police or waiting for their renistatement", said a senior officer in J&K Police.
The officer mentioned the names of 14 prominent separatist leaders, militants and ex-militants, including a former JKLF chief commander Javed Mir, Hizb chief Salahuddin, two top separatist lawyers, hardliner Syed Ali Shah Geelani and a number of senior Hurriyat leaders, whose family members were holding key positions in different layers of the government. "You name a separatist or a terrorist, I'll name his wife, brother, son or grandson who has been inducted into the government and promoted to top positions, often unlawfully".

(The content is being carried under an arrangement with indianarrative.com)