Advertisement

Agreeing with Blair, Jaishankar said: "It is the burning issue right now and it will not happen unless enough capabilities are spread around the world and vaccines are a very good example."…reports Asian Lite News.
External Affairs Minister S Jaishankar on Wednesday said India has been pushing a lot of green energy projects and that it has the world's largest solar programme.
"India, on its part, has been pushing a lot of green energy projects, one in India itself. Today, we have one of the largest solar programmes in the world and we have also been using both bilateral partnership programmes and International Solar Alliance to push green electricity generation, especially in Africa," the EAM said while participating at India Global Forum 2021.
"We finance development using soft loans by eschewing lending. We could actually take the world in a certain direction so if we did more green lending, the world will be moving in that direction," he added.
The EAM, however, said: "There aren't too many climate sceptics in our part of the world. In fact, there will be more in the developed countries. The issue isn't recognising the problem, it is resourcing the solution. And the real worry is if you look at the history of how we have dealt with climate change, we have seen promises year after year, conference after conference, we have seen a continuous inability to live up to the promises."
"I don't think the activity today should be to raise awareness and tell people that we have a big problem. The real issue is do we have a commitment to put into the resources to deal with that? And that's something which particularly the countries which have occupied a lot of carbon space have to find answers to," he added.
Meanwhile, speaking on the private sector rising to the challenge of climate change, Blair said: "India is going to carry on great. I mean, by the middle of the century, India, China and America are going to be the three largest economies of all. If we want India to grow sustainably, we have got to be there as a partner in helping it to do so."
On the issue of COVID-19, Blair called it a "geopolitical issue" and highlighted that the world is still dealing with new variants in countries like India, UK, Brazil and South Africa. He added that "we are likely to get new variants".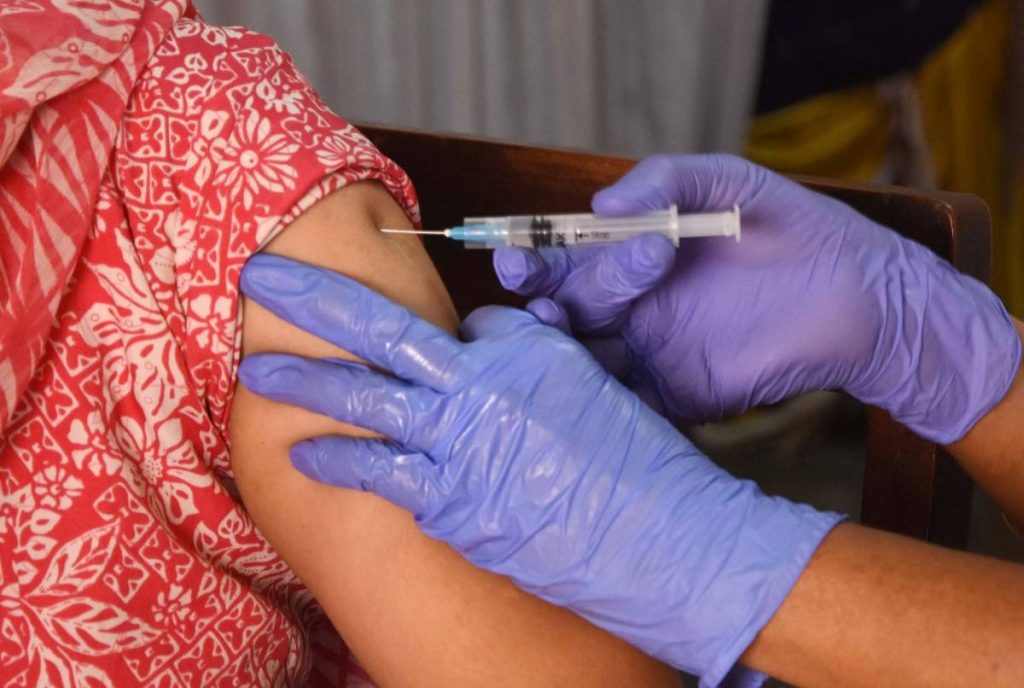 "We have to back vaccines, we have to carry out vaccine production and we have to coordinate that vaccine production so that we are creating enough vaccines to, I would like to say, at least the most vulnerable, the frontline health workers and the working populations vaccinated this year and then the job completed by next year," he said, while stressing that the best for this is presenting global cooperation as enlightened self-interest.
Agreeing with Blair, Jaishankar said: "It is the burning issue right now and it will not happen unless enough capabilities are spread around the world and vaccines are a very good example."
He said that the world has to come together to scale up COVID-19 vaccines and address other challenges at the same time.
"We are still in the middle of a second national wave. At one level, it was a very scary experience in which the virulence was so great, but on the other hand, we did see the world rally around. That may not have solved the problem, but at least now I would say compared to last year, 2021 was the beginning of the willingness of the world to work together on this problem," he remarked.
The External Affairs Minister said that the COVID-19 pandemic has taken health right up the priority list, citing African nations working with India to strengthen health infrastructure.
Weighing in on the future of global governance, he asserted that the new world agenda is much greener, health-conscious, much more digital.
Arguing that India is proposing reforms of the multilateral institutions beyond merely seeking an expansion of the permanent members in the UN Security Council, Jaishankar said, "75 years is a long time. It needs a refresh. It needs an update. We need a new agenda, system and process out there. We can't have people who benefited at one point in history from a certain set of circumstances who can kind of freeze it and say that's how the world's going to be forever".
During the conversation, Jaishankar also jumped into the Big Tech debate which has been raging particularly in India in the last few months. Without explicitly referring to the Indian government's steps to hold these companies accountable, Jaishankar opined that they need to accept more responsibility.
"Big Tech is there. It is visible in my life. You have a big presence. Where is the responsibility? They have huge power. Where is the accountability? This is not an issue limited to India. They harvest all data across the world. What happens when you have non-state players who in some way are bigger than many many states? So these are very serious questions that need debating. I think they can't be brushed under the carpet saying you shouldn't question them because you are attacking freedom of speech. I think that's a cop-out because it serves their interests," EAM S Jaishankar noted. (INN)
ALSO READ-Jaishankar highlights need for vaccine equity, fair travel regime
READ MORE-Raab, Jaishankar discuss regional issues