Advertisement

The Indian pavilion is set to host Diwali celebrations starting November 4…reports Asian Lite News
The Indian Pavilion at Expo 2020 Dubai has recorded over 128,000 visitors since its launch 25 days ago, Indian Minister of Commerce and Industry Piyush Goyal said.
"The massive footfalls are a testimony to the growing global interest in the New India story," Goyal tweeted recently, according to Khaleej Times report.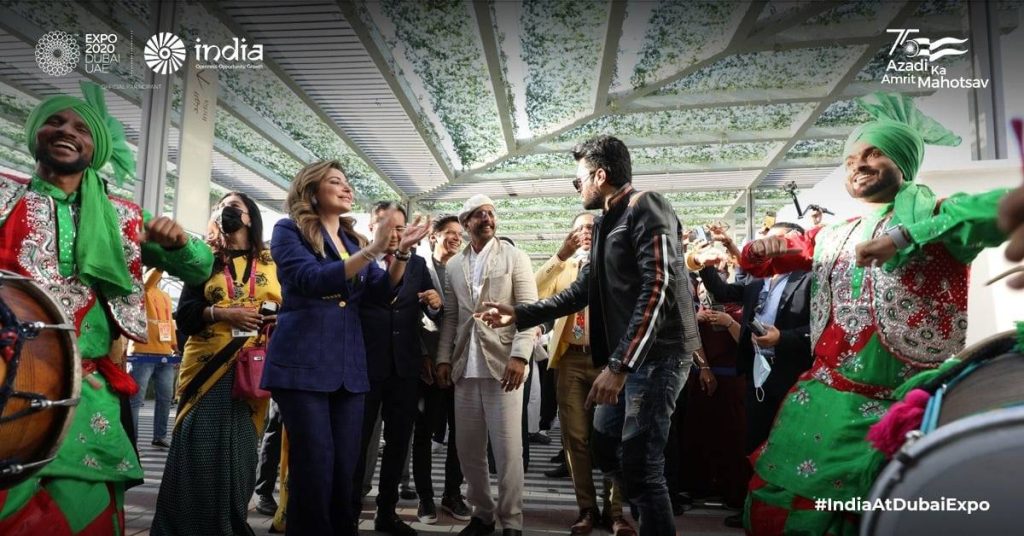 Following Goyal's tweets, the Consulate General of India in Dubai said, "India Pavilion at Expo 2020 Dubai has achieved 100k visitors' milestone in three weeks of its inauguration since October 1, 2021, one of the most visited pavilions at the Expo."
Meanwhile, the Indian pavilion is set to host Diwali celebrations starting November 4. Artists from various parts of India and expatriate musical groups are set to perform as part of the festival of lights festivities, the pavilion organisers said earlier this week, the KT reported.
The authorities of Expo 2020 Dubai had announced that the event recorded nearly 1.5 million visits in the first 25 days of the six-month-long event.
Continuing to bring Expo 2020 Dubai to a global digital audience, the number of virtual visitors has risen to 10.8 million since 1st October, up from 9.3 million last week.
These numbers were boosted by Expo's Space Week, a stellar programme of music and cultural performances, a public holiday long weekend and the half-term school break.
ALSO READ: Expo Records Nearly 1.5 Million Visits in 24 Days
Last week, Sheikh Maktoum bin Mohammed bin Rashid Al Maktoum, Deputy Ruler of Dubai, Deputy Prime Minister and Minister of Finance, toured the pavilion of India.
Sheikh Maktoum said that the diversity and the quality of innovations featured at the global mega event provide us with an understanding of how the world's future is being shaped, as countries resume economic activity and race to compensate for the missed opportunities over the last two years.
During his tour to the India Pavilion at the Opportunity District, Sheikh Maktoum was briefed on the country's rich ancient civilisation, aspirations for the future and the rapid growth of its economy.
The India Pavilion showcases the country's five 'Ts' Talent, Trade, Tradition, Tourism and Technology. The four-storey pavilion structure explores everything from the country's yoga and wellness story to its burgeoning space technology sector. Visitors to the pavilion are able to discover India's wonderful art, culture and natural wonders, as well as the country's array of business and investment opportunities.