Advertisement

The India-US Trade Policy Forum has five focus groups – agriculture, investment, innovation and creativity (intellectual property rights), services, and tariff and non-tariff barriers. Goyal said the two countries have realised the need for diversifying critical supply chains and are poised to play an important role when it comes to resilient supply chains, working with other like-minded nations, reports Asian Lite News
India and the United States will re-launch the Trade Policy Forum (TPF), a premier forum to resolve trade and investment issues between the two countries, after four long years. Speaking of the re-launch of the TPF, Union commerce and industry minister Piyush Goyal said on Monday that he hoped the forum can be revitalised to engage and resolve outstanding issues between India and the US in an amicable manner.
"Our TPF was languishing for four years," Goyal was quoted as saying by the PTI news agency. "I'm delighted that we have been able to rejuvenate it."
The India-US Trade Policy Forum has five focus groups – agriculture, investment, innovation and creativity (intellectual property rights), services, and tariff and non-tariff barriers. Goyal said the two countries have realised the need for diversifying critical supply chains and are poised to play an increasingly important role when it comes to resilient supply chains, working with other like-minded nations.
"This TPF is only the beginning of a new chapter in our trade relations but I do hope that together, we can revitalise it to engage and resolve outstanding issues in an amicable manner and send a strong message to the entire world that the US and India are stronger partners than ever before," the Union minister said.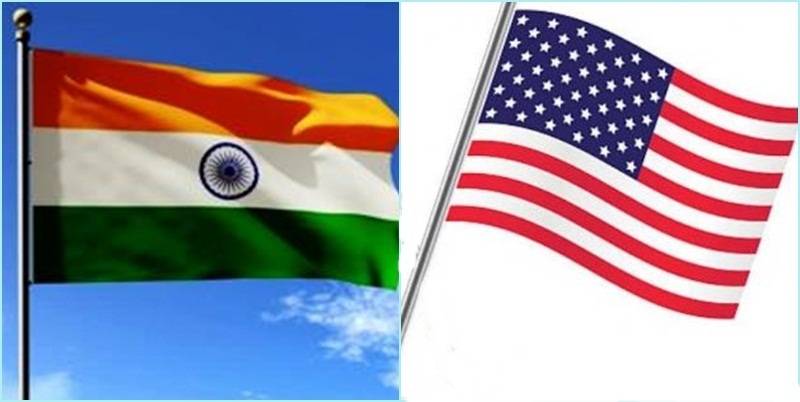 Notably, US trade representative Katherine Tai is here in India on a two-day visit. In discussing trade policy with the Union commerce and industry minister, it has been decided that the US will bear in mind the hugely differing levels of prosperity among different nations.
India's competitive advantage in terms of cost, skilled manpower, and huge domestic market, combined with American innovation and investment, can become a winning partnership between "natural friends", Goyal said.
The bilateral trade between India and the US stood at $80.5 billion in 2020-21. India has received $13. 8 billion foreign direct investment from the US during 2020-21. Taking note of this, the Union minister said, "While the bilateral trade in goods stood at USD 80 billion in 2020. It has now reached the same level in the first quarters of 2021." He further said the Indian economy has recovered sharply and rising economic indicators point towards 'India is shaping up for a growth decade'.
"India and the U.S. also face shared challenges like climate change and sustainability, vulnerable supply chains and promoting market-oriented principles and structures. These are areas that are ripe for closer collaboration now," Tai said, underlining that the U.S. is committed to ensuring a robust and sustainable trade partnership.
"Delivering results and further integrating our two economies will require concerted efforts from our Governments, businesses, civil society, our people as both workers and consumers," she said on the eve of the TPF meeting on Tuesday.
Goyal said he was pleased that the trade policy forum is being rejuvenated after "languishing for four years" and expressed confidence that the two sides will be able to resolve issues in an amicable manner and send a message to the world that the U.S. and India are strong partners.
"Citizens from both our countries look towards India-U.S. partnerships with great optimism and hope. The U.S. and India share a partnership that can not only help each other but the entire world to recover, if we were to work together," he said.
Mukesh Aghi, President of the USISPF, said: "Minister Piyush Goyal recently spoke at USISPF's annual general meeting and spoke of a trillion-dollar bilateral trade target between India and the U.S. by 2030. Our present bilateral trade is at $150 billion. For such a target to be achieved, we need increased foreign investments from the U.S. and an early harvest deal could help pave the way for larger deals. It is indeed positive to see U.S. Trade Representative Katherine Tai in New Delhi and we are hoping that the Trade Policy Forum (TPF) could lay the foundations for an early harvest deal."