Advertisement

As we celebrate the Victory Day in India and Bangladesh, we recall the supreme sacrifice that nearly 3000 Indian soldiers, sailor and airmen made in the Liberation War, writes Ishfaq Ilahi Choudhar
India's role was pivotal in the success of the Bangladesh Liberation War of 1971. As we look back to the events leading to the declaration of Independence of Bangladesh on the night of March 25-26 by Bangabandhu Sheikh Mujibur Rahman following a military crackdown on the innocent civilians all across Bangladesh, we see a dramatic turn of events throughout the month of March for which neither India nor the rest of the world was prepared.
Pakistani military crackdown was aimed to terrorise the Bengalis, eliminate the political leadership, especially the pro-Liberation students and intellectuals. Pakistani military particularly targeted the Hindu population who, in their eyes, were nothing but Indian agents. Bengali elements of Pakistan Army, police and paramilitary forces, wherever they could, rose up in arms in opposition to the attacking Pakistani army.
However, against a well-organized military operations, the scattered and desperate resistance by the Bengalis did not succeed. They had no option but to cross the border and seek shelter in India. By the beginning of April 71, the exodus of Bengalis – civilian and military, turned from trickle to torrents. Indian government was not prepared for this at all.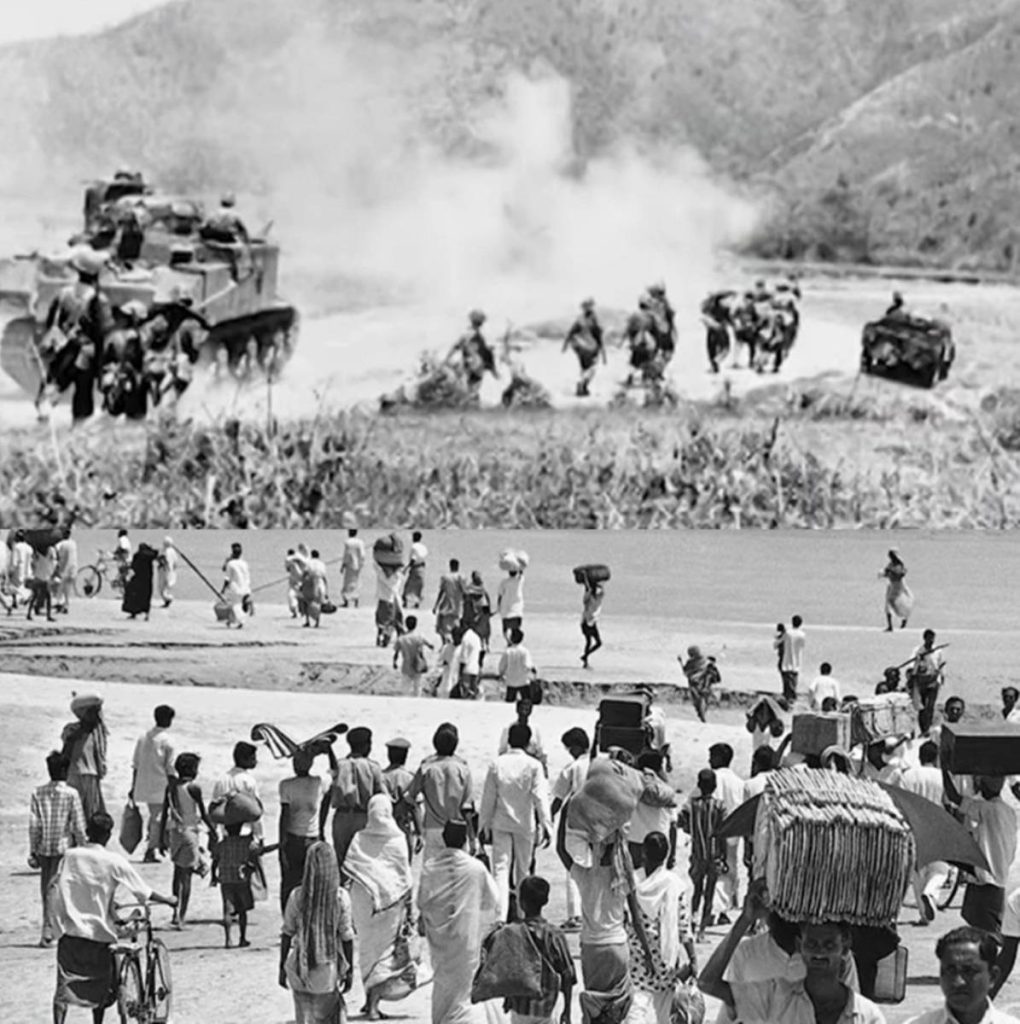 When the Bengali elements of erstwhile Pakistani Army crossed over to India with their arms and ammunition, Indian Border Security Forces (BSF) was at a loss what to do. The forces, who till the other day trained their guns against India were now seeking shelter, arms and ammunition from Indian government. Also, along with thousands of Awami League (AL) activists, leftist elements including members of the underground Communist activists were also seeking shelter, arms and ammunition to fight against the occupation forces.
While there was no dearth of sympathy for the oppressed masses who were seeking refuge, the inflow of armed cadres, especially the leftist elements, was a cause of concern for the Indian Government. One has to remember that this was a period when large-scale armed uprising in the name of Naxalite movement was going on in West Bengal and Bihar. Add to that was the insurgencies going on at that time in the NE states.
Bangladesh crisis thus had put the Government of India in triple jeopardy. Prime Minister Mrs. Indira Gandhi took a bold political decision at the time to stand beside Bangladesh despite all the risks involved. She called the senior AL Leadership headed by Mr. Tajuddin Ahmed for a meeting in New Delhi in the 1st week of April 71.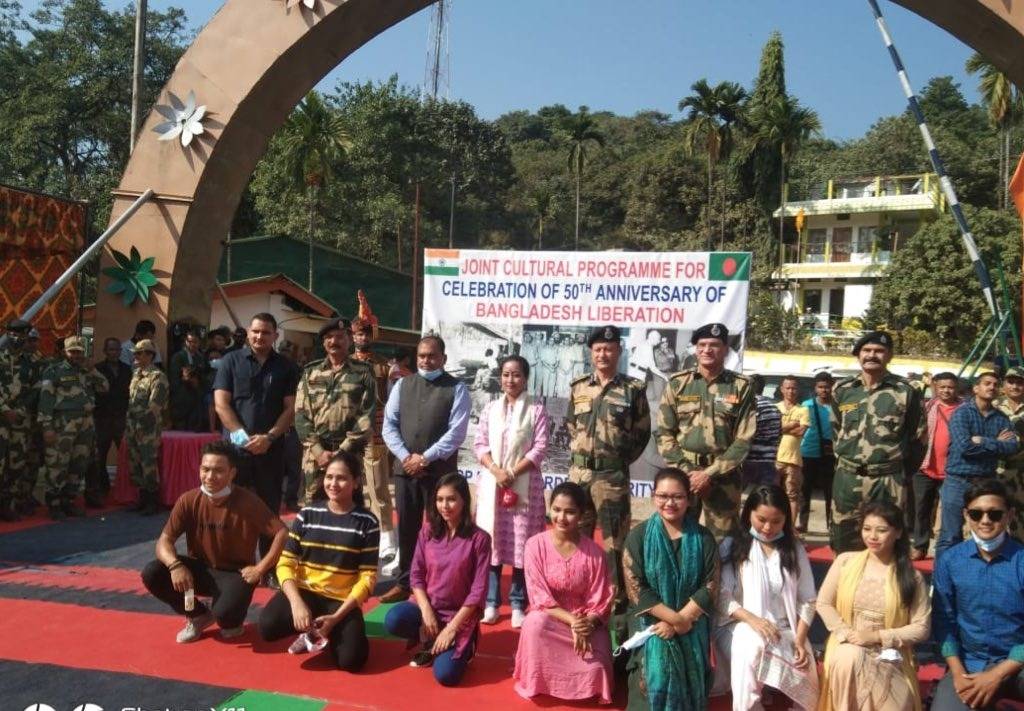 She gave a patient hearing to the delegation, then advised them to form an interim government so that India's political, economic and military assistance can be channelized. Accordingly, on 10 April 1971, the Provisional Government of the People's Republic of Bangladesh was established in what is now known as Mujibnagar.
This opened the door for all kinds of assistance to Bangladeshi forces fighting the Pakistani occupation – guerilla training camps were opened, regular forces were gradually organized into fighting units with adequate arms, ammunition and personnel. Young varsity graduates were recruited, trained in improvised training centre and ommissioned as officers in the Bangladesh Army. Naval sailors were trained as naval commandoes who carried out daring raids inside the enemy held ports to disrupt shipping and supplies.
An element of Bangladesh Air Force was trained with helicopters and transport aircraft in the remote airport of Dimapur in Nagaland. As the regular forces were trained and getting ready for frontal attacks, thousands of young men were trained in guerilla warfare in camps set up close to the border. These highly motivated boys, popularly known as Mukti Bahini, kept on harassing the Pakistani forces day in day out.
Meanwhile, Mrs. Indira Gandhi went around the world capitals and international organizations to seek support for the cause of Bangladesh. Despite huge popular support among the populace, most western governments officially remained on the side lines. Muslim majority countries, other than Egypt, Syria and Iraq, continued to support Pakistan financially and militarily; so was the USA and China who for their own strategic reasons gave active support to Pakistan.
At this juncture, strong Soviet support for India came as a vital plus point. Indo-Soviet Treaty of Friendship and Cooperation signed in August 1971 further bolstered India's position vis-à-vis Bangladesh policies. From 25 March 1971 till the outbreak of full scale war between India and Pakistan on 3-4 Dec '71, Mrs. Gandhi, while preparing for war, kept the option for a peaceful negotiated settlement open. She kept on demanding unconditional release of Sheikh Mujibur Rahman and urged Pakistan to start a dialogue with him to settle the Bangladesh issue, but President Yahya Khan of Pakistan refused to give in to any concession.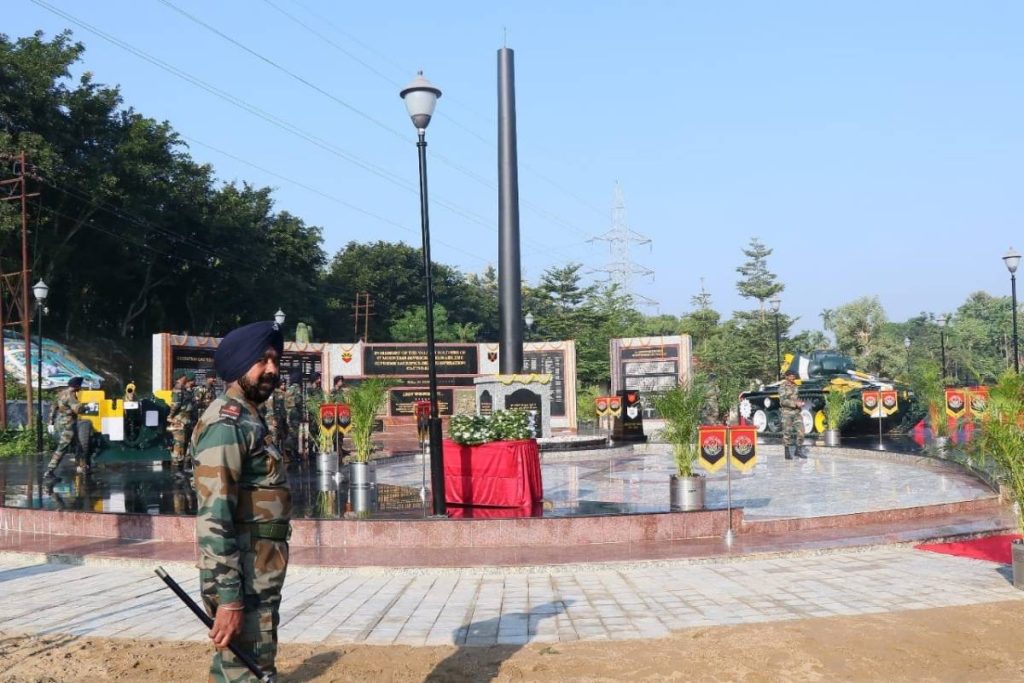 Towards the end of November 1971, the position of Pakistani forces in Bangladesh were precarious. Although on paper, the army had four divisions, but at least two of them were Ad hoc formations, a patch up of various irregular forces brought by air from West Pakistan. Army lacked armour and artillery, vital for the conduct of the war.
Air force consisted of one squadron of ageing F-86 Sabre jets that was deployed in Tajgaon, having a single runway. The navy had only a few riverine gunboats totally unsuitable for sea operations. These forces had suffered constant harassment from the Mukti Bahini guerillas and chose to remain in their dug out positions in tiny packets.
The discipline of the forcers were low because many of them were involved in rape, loot and plunder. Morale across the forces were down because they knew that they were cut-off from their homes and operating in a hostile environment. Against these forces, India massed about seven full-fledged divisions with massive armour and artillery support, about two dozen modern fighter, bomber, helicopter and transport squadrons.
The Indian Navy had deployed their whole Eastern naval fleet led by an aircraft career. Along with the Indian army, regular Bangladesh forces, who by then grown to 3 brigade strength, were closely integrated. It was an overwhelming force that was designed for a quick victory. Yet, Mrs. Indira Gandhi did not wish to go for a full scale war till the end. It was evident from the fact that while Pakistan air force jets were attacking IAF airfields in the west, she was addressing a huge public meeting in Calcutta (Kolkata).
She flew back to Delhi, held and emergency meeting and then ordered an all-out retaliation by midnight. The Indian retort to the Pakistani air attack was swift and sure. PAF in the east was grounded on the second day when the single runway in Tejgaon was cratered by repeated IAF attacks. With complete air supremacy achieved, IAF was free to bomb Pakistani army's position round the clock. Meanwhile, Indian army, supported by the Mukti Bahini bypassed Pakistani strong positions and raced towards Dhaka.
While the main Pakistani forces were still holding on to various strategic locations, an Indian para brigade dropped on 11 December in Tangail, 40 Km north of Dhaka, to be received by a jubilant crowd.
These forces, accompanied by famed Kaderia Bahini were at the northern gate of Dhaka by 14 December. Another combined Indian and Mukti Bahini force coming from Agartala, bypassed Pakistani positions on the bank of river Meghna and was heli-lifted on 9 December to Raipura, 70 km east of Dhaka. These forces too reached the outskirts of Dhaka in the next few days. Meanwhile, Lt Gen Niazi, the Pakistani commander who was boasting of a last-ditch battle of Dhaka was left with no forces at his disposal while his forces were cut-off in tiny packets along the border.
As the collapse of Dhaka become imminent, US President Nixon ordered a Task force of 7th Fleet, headed by the Nuclear career USS Enterprise into the Bay of Bengal. To checkmate any US move, the Soviet Union too ordered a nuclear submarine force to shadow the 7th fleet, thus countering any US attempt to change the fait accompli. Niazi realized that the game is up, and after a short negotiation, surrendered all his forces to the joint India-Bangladesh Command on the afternoon of 16 December 1971.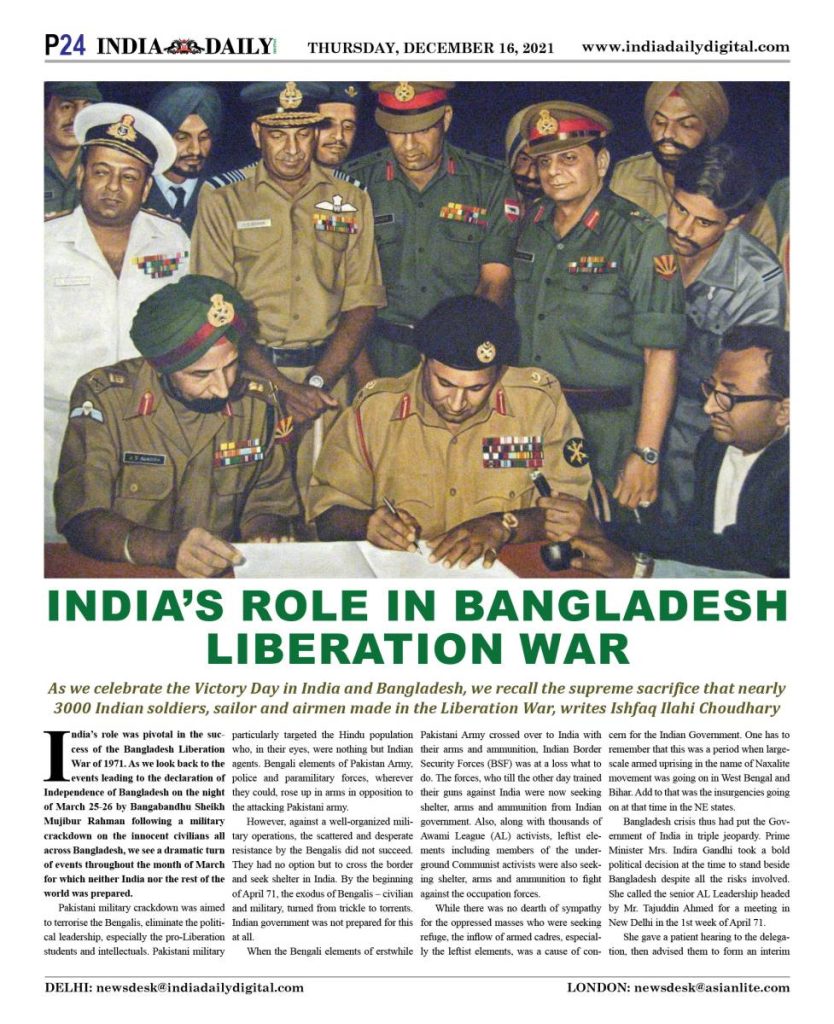 The swift victory was possible mainly because the Mukti Bahini in their nine months of operations inside Bangladesh had badly destroyed the morale and fighting spirit of the Pakistani forces. Indian generalship was superb in that they never allowed the Pakistani commanders to guess what would be their main line of thrust.
While the Pakistanis were deployed all along the border, the allied forces had marched on to Dhaka. It should, however, be noted that wherever Indian forces tried to take the Pakistani positions head on, they met with stiff resistance and both sides suffered heavy casualty (Battle of Hilli, Battle of Kamalpur). As we celebrate the Victory Day in India and Bangladesh, we recall the supreme sacrifice that nearly 3000 Indian soldiers, sailor and airmen made in the Liberation War.
We also recall the leadership and strength of character of Mrs. Indira Gandhi who stood by the people of Bangladesh in their hour of crisis. Our gratitude is also due for the people of India, especially those from West Bengal and Tripura, who received nearly ten million refugees with open arms and shared their meagre resources with those who needed scour. As we say that the friendship between the two nations is tied by blood of the martyrs and that their sacrifice will not go in vain.
(The author is a former aviator who retired from the Bangladesh Air Force in 2003. He is a writer, commentator and an established public intellectual in Bangladesh who appears regularly in international track-2 conferences. This article was published on IndiaNarrative.com in December 2020 and is being reproduced after some minor changes).