Advertisement

Addressing the 19th annual convocation of University of Kashmir, he said that the core nature of the place has always been inclusive….reports Asian Lite News
Terming violence as alien to its culture, President Ram Nath Kovind has said that Kashmir had turned a new leaf and exciting new possibilities were opening up.
Addressing the 19th annual convocation of University of Kashmir in Srinagar on Tuesday, he said that the core nature of the place has always been inclusive.
According to President Kovind, almost all religions that came to this land embraced a unique feature of Kashmiriyat that shunned orthodoxy and encouraged tolerance and mutual acceptance among communities.
It was "most unfortunate" that this outstanding tradition of peaceful coexistence was broken, he said.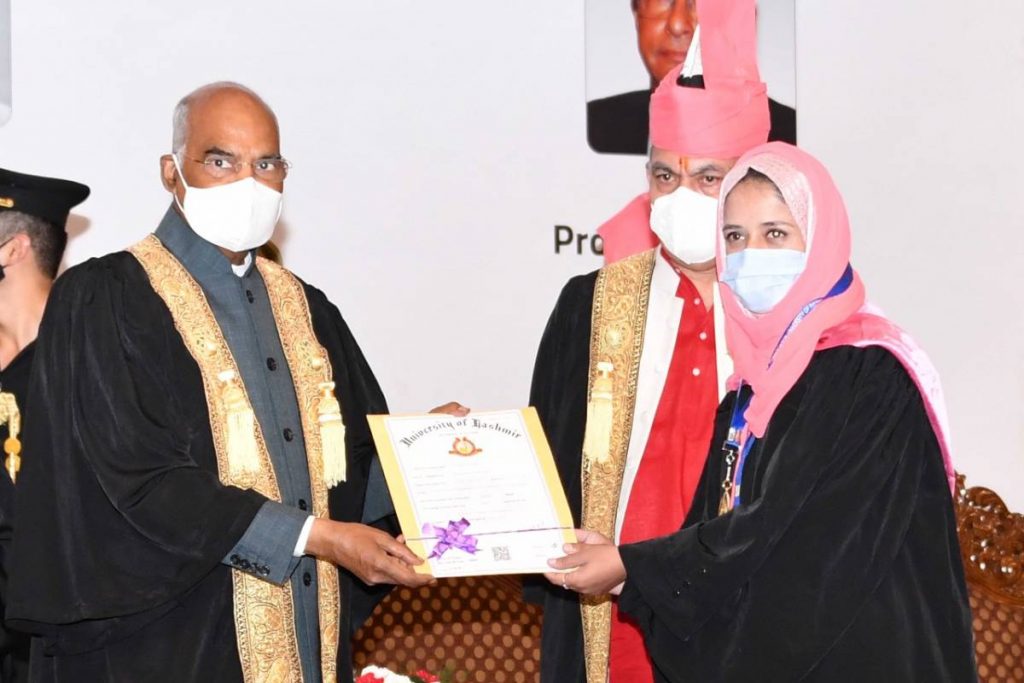 "Violence, which was never part of 'Kashmiriyat', became the daily reality. It is alien to Kashmiri culture, and it can only be termed as an aberration – a temporary one, much like a virus that attacks the body and needs to be purged," he pointed out.
"Now there is a new beginning and determined efforts to regain this land's lost glory," President Kovind said.
Kashmir has always been a beacon of hope for the rest of India. "It's spiritual and cultural influence has its imprint all across India," the President added.
The President said that he firmly believed that democracy has within it a capacity to reconcile all differences and also a capacity to bring out the best of citizens' potential. Kashmir was already realizing this vision, he added.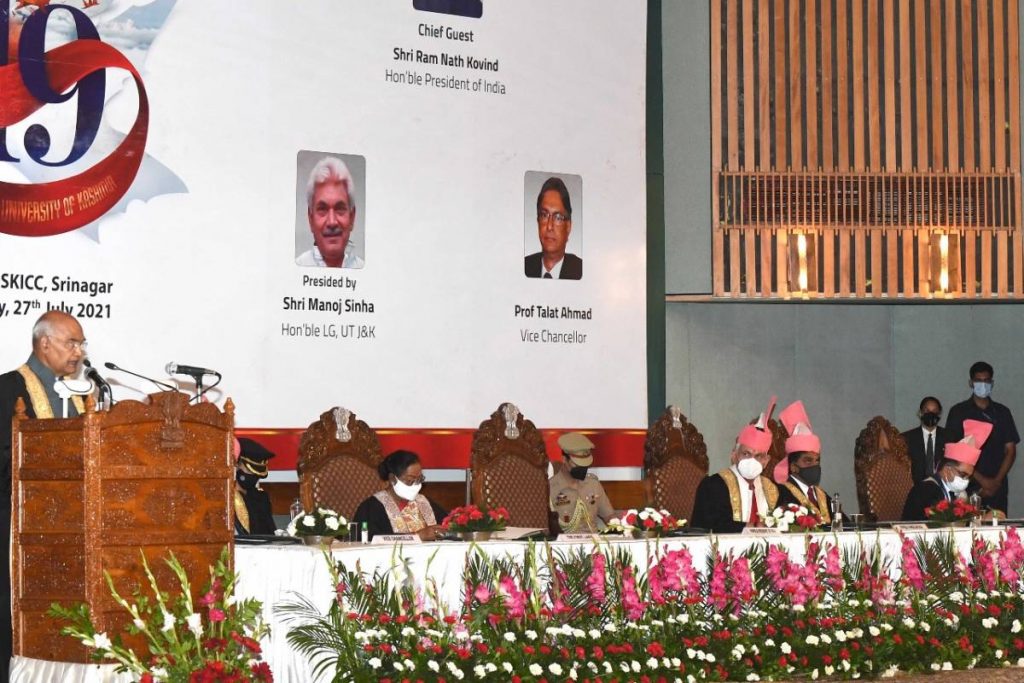 "Democracy lets Kashmiri people build their own future, a peaceful and prosperous tomorrow. The youth and women especially have high stakes in it, and he was confident that they would not let go of this opportunity to rebuild lives and rebuild Kashmir," President Kovind explained.
Addressing the students at the convocation, he expressed pride at the fact that about half of the students of University of Kashmir receiving degrees at the 19th convocation were women and 70 percent of gold medals winners were also women.
Pointing out that education was the cornerstone in the foundation of our nation-building, he said India had always prided itself in placing knowledge above all.
"We had great traditions in learning, and Kashmir too has been home to some of them," he said. (India News Network)