Advertisement

Sadiq Khan said violent extremism remains one of the biggest threats facing many cities around the world, including London, reports Asian Lite News
Mayor of London Sadiq Khan on Friday joined BGC Charity Day to raise cash for various charities ahead of the 20th anniversary of the horrific 9/11 attacks in US that killed 2,977 people.
BGC Partners, a global financial services company, held its annual charity day on Friday to remember its 658 colleagues and the 61 Eurobrokers employees who lost their lives in the World Trade Center attacks on September 11, 2001, the Evening Standard reported.
According to the report, all profits made on trades on Friday will go to charities including Blood Cancer UK, Help for Heroes, The Pret Foundation and Wellbeing For Women.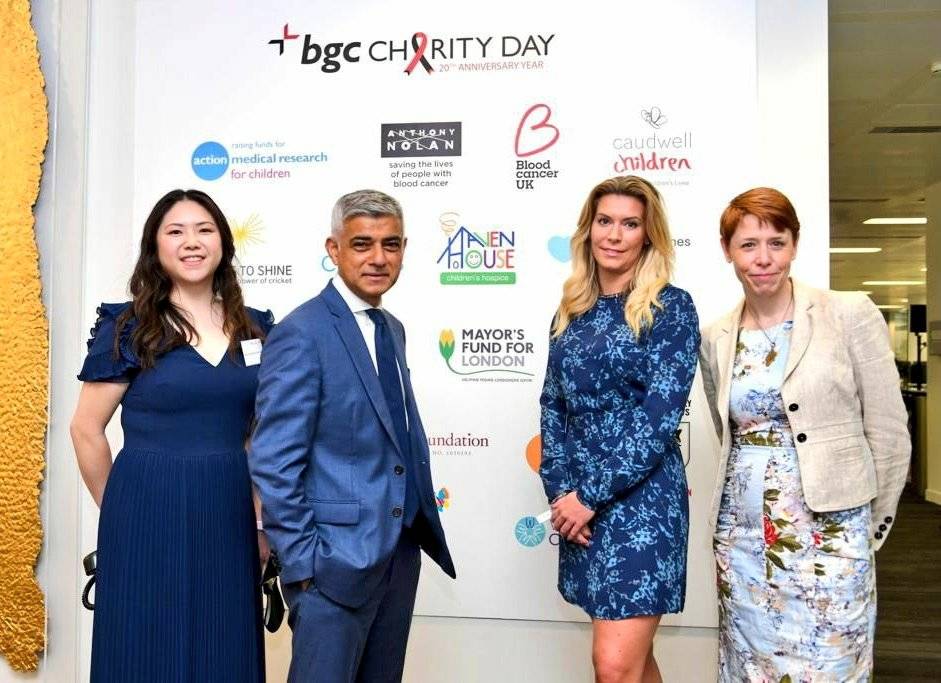 "Brilliant to be back on the phones for the BGC Charity Day. BGC Partners tragically lost hundreds of colleagues in the 9/11 terror attacks. To honour the memory of their colleagues – they've helped raise $180m in the last 20 years for charities – including the Mayor's Fund," Khan tweeted.
"My thoughts are with all those who lost friends and family members, and everyone who suffered life-changing injuries because of the horrific acts of terrorism on September 11 2001, Khan was quoted as saying. "Londoners stand united with our friends in America and remain determined to show the world that those who seek to destroy our way of life will never win."
Khan, had earlier announced an additional £400,000 investment in a grassroots fund to empower communities to counter extremism, tackle the rise in hate crime offences and keep vulnerable Londoners safe from radicalisation.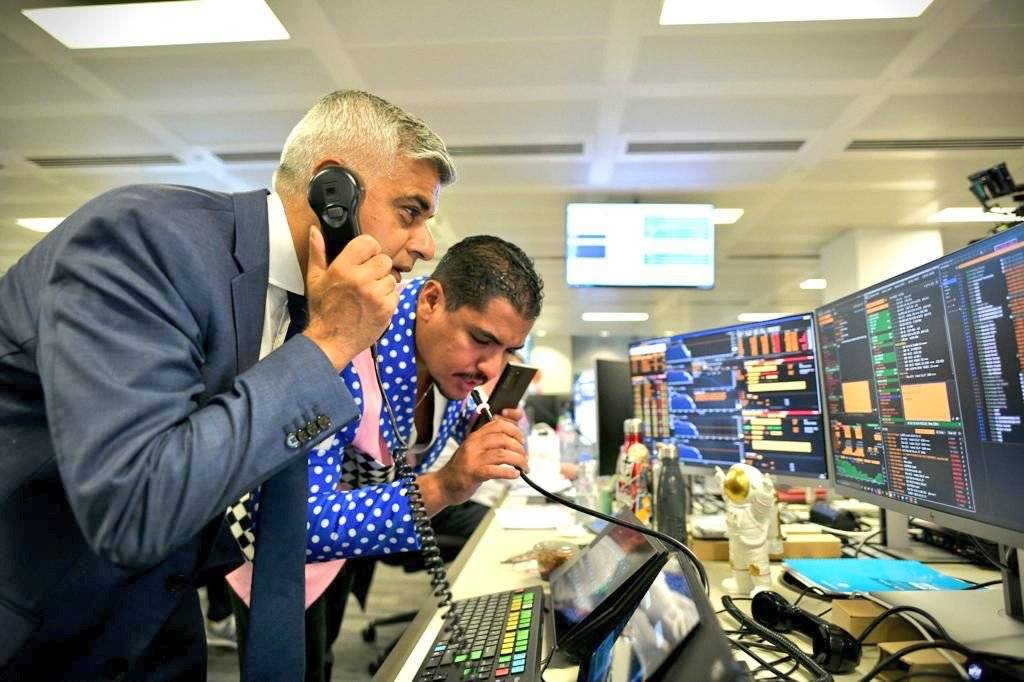 Ahead of the 20th anniversary of the 9/11 terrorist attacks, the Mayor reaffirmed his commitment to tackling violent extremism in all its forms and has made it clear that racism and hate crime have no place in the capital as London prepares to welcome more than 150 families from Afghanistan.
New City Hall investment builds on the work of the Mayor's Shared Endeavour Fund, which has directly benefited 25,000 participants and reached more than 600,000 Londoners overall since it launched in 2020 – enabling community groups to deliver vital grassroots projects that tackle all forms of violent extremism, racism, antisemitism, Islamophobia and misogyny.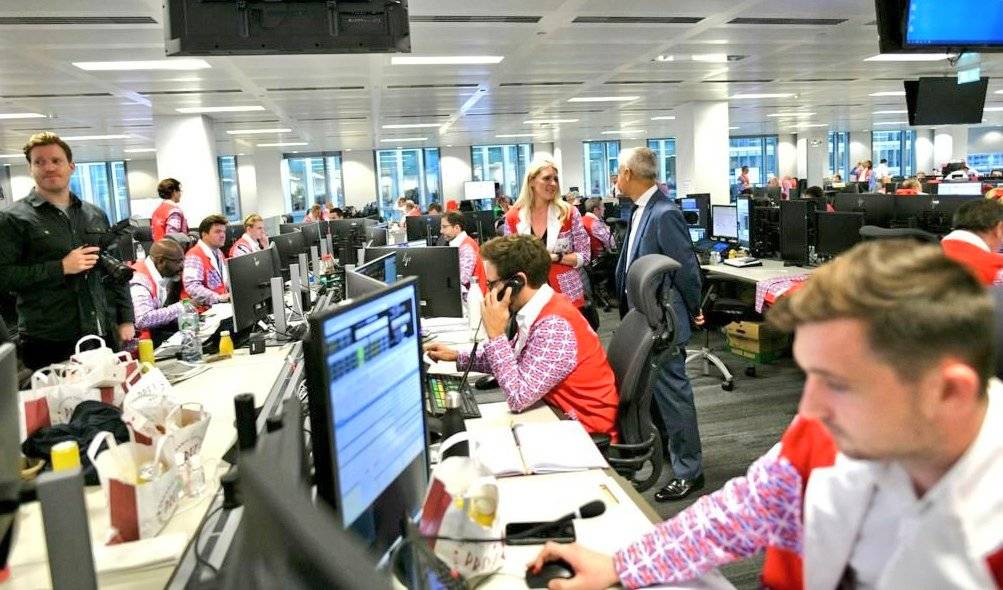 Projects have taken place in every London borough, including during lockdown, and the new funding will empower grassroots organisations to continue to engage with Londoners of all ages and backgrounds to tackle a broad array of issues, from right-wing extremism, racism, Islamophobia and anti-Semitism to extremist content online and misogyny.
Ahead of the 20th anniversary of the horrific 9/11 terrorist attacks, Sadiq Khan said violent extremism remains one of the biggest threats facing many cities around the world, including London.
"Nothing is more important to me than keeping Londoners safe. That's why I asked Lord Harris to complete a new independent review into what can be done to improve our city's preparedness for a major terrorist attack, and it's why I'm announcing that we'll be investing an additional £400,000 to do even more to help tackle violent extremism in all its forms," he said.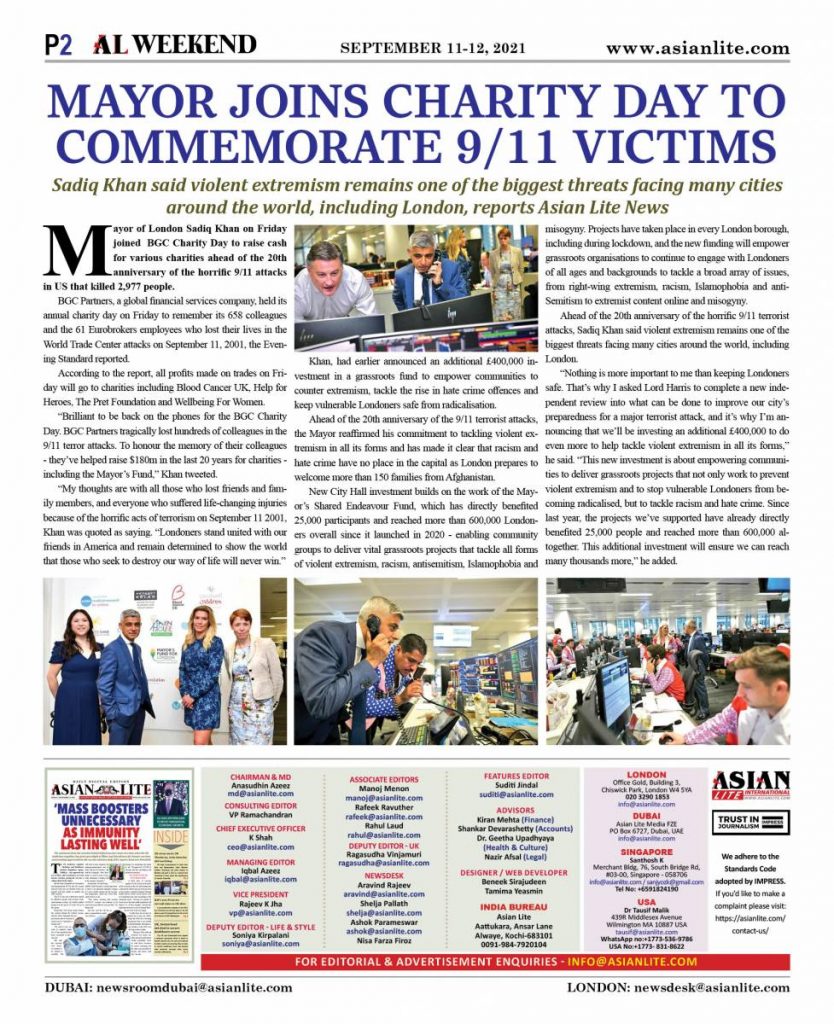 "This new investment is about empowering communities to deliver grassroots projects that not only work to prevent violent extremism and to stop vulnerable Londoners from becoming radicalised, but to tackle racism and hate crime. Since last year, the projects we've supported have already directly benefited 25,000 people and reached more than 600,000 altogether. This additional investment will ensure we can reach many thousands more," he added.
ALSO READ – Sadiq launches new 'London Refugee Response' fund