Advertisement

Sadiq welcomed the government's pledge to resettle up to 20,000 Afghan refugees and called on Ministers to provide refugees with indefinite leave to remain and a package of funding to help councils, reports Asian Lite News
The Mayor of London, Sadiq Khan, has announced that City Hall is working through The London Community Foundation to provide a way for more people to donate funds to help refugees. The new London Refugee Response will be used to enable refugees to build a new life in London, including through support in finding jobs and learning English.
Sadiq paid tribute to the incredible generosity of Londoners helping refugees arriving from Afghanistan as he announced a new fund to help those wanting to donate.
He made the announcement as he visited the Lewisham Donation Hub, in Ladywell, to thank the volunteers, a number who are refugees, and hear from those that have been directly impacted by events in Afghanistan.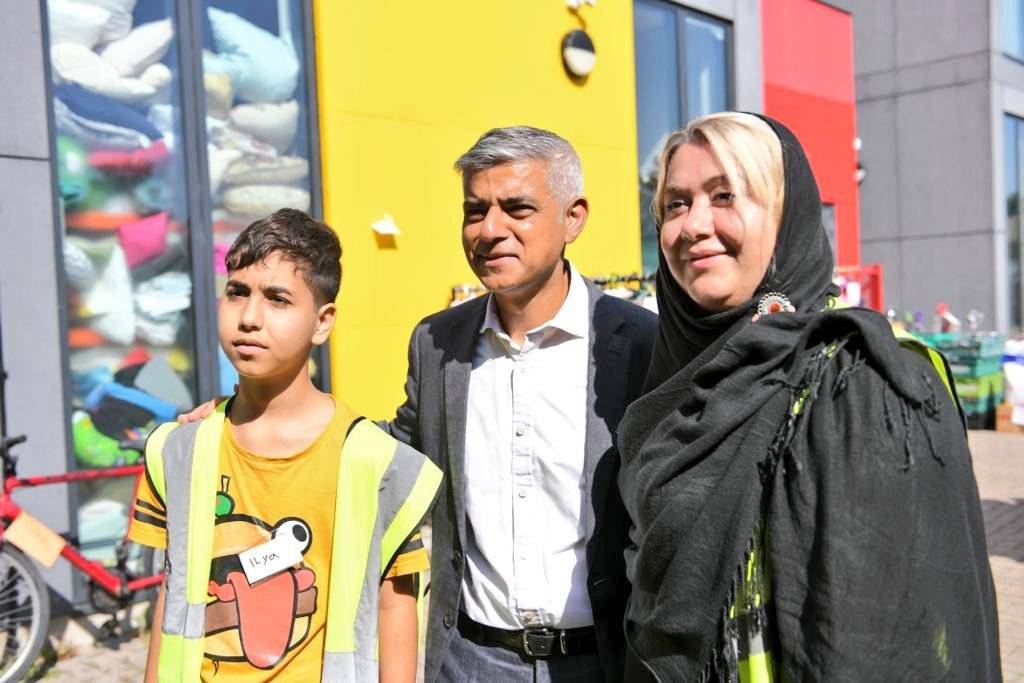 The donation hub has been collecting a wide range of donations – from electrical items to nappies – to send to refugees in hotels across the city.
In a further show of solidarity, Piccadilly Lights and the TFL network will today carry the message 'Refugees Welcome' in English, Dari and Pashto. London has a proud history of providing refuge to those seeking sanctuary and the images will reiterate that our city is open and welcoming.
Last month the Mayor made clear that the capital stood ready to help the Afghan refugees and set out plans to help councils and housing associations secure funding to provide homes.
Sadiq welcomed the Government's pledge to resettle up to 20,000 Afghan refugees and called on Ministers to provide refugees with indefinite leave to remain and a package of funding to help councils – commitments which have since been made.
However, Sadiq continues to urge Ministers to provide councils with sufficient long-term support – including through dedicated provision in healthcare, education and social integration – to ensure refugees can establish a long-term future in the city.
"I'm immensely proud that our city has once again demonstrated that we are welcoming and open to all," the Mayor said. "The response from Londoners has been incredible and I'd like to thank everyone who has offered donations to help Afghan refugees and all the volunteers who are giving their time to help."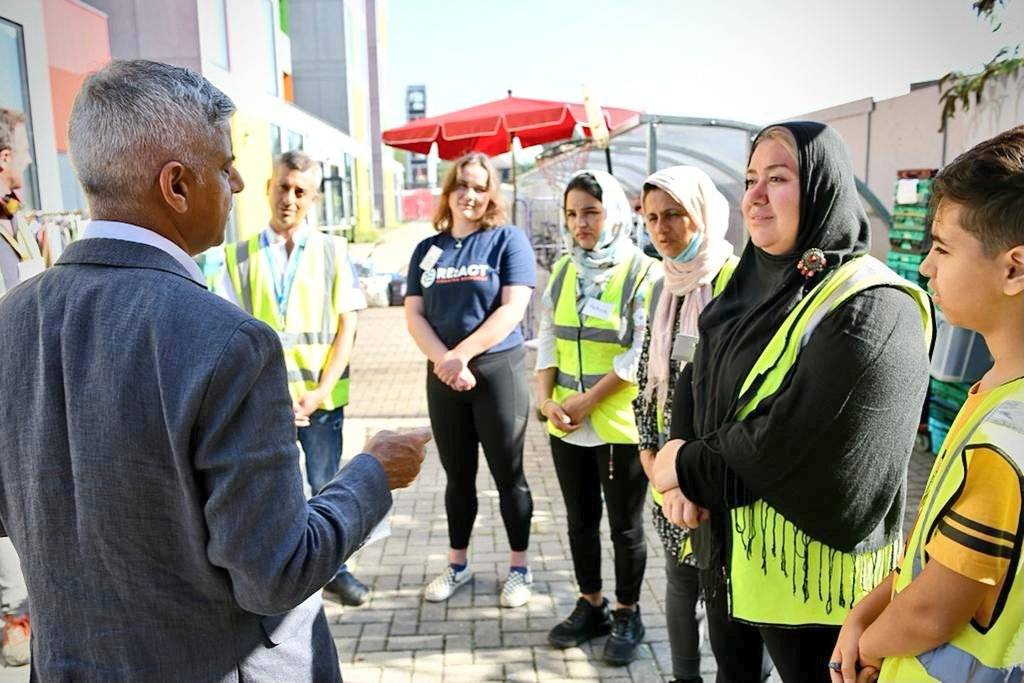 "I'm also deeply humbled by the courage and resilience of all those who have arrived in our city in the most difficult of circumstances. Our charities, voluntary organisations and councils are doing all they can to help them settle into our city, and showing that we will always provide refuge to those seeking sanctuary, and I'm delighted to today launch the new London Refugee Response to help even more Londoners donate," he added.
Sadiq said he wants to work with government to ensure boroughs and community organisations have all the support they need to help resettle Afghan families and help them to establish a long-term future in the city.
ALSO READ-London Event Lauds Legacy of Indian Cricket
READ MORE-Unemployed Londoners offered free training to secure jobs