Advertisement

Sadiq on Wednesday announced a total package of £11m of funding focussed on supporting Londoners into good jobs in sectors that are key to London's recovery and long-term economic growth…reports Asian Lite News
The Mayor of London, Sadiq Khan, is offering unemployed and low-paid Londoners the chance to retrain for free to secure qualifications and good jobs in a range of industries including hospitality, digital, health and the green economy.
Londoners who are unemployed or in low paid work, regardless of their prior qualifications, can now access fully funded training opportunities at local colleges and adult education providers across the city to help them retrain, learn or upskill and help them into work that will support London's recovery.
Sadiq on Wednesday announced a total package of £11m of funding focussed on supporting Londoners into good jobs in sectors that are key to London's recovery and long-term economic growth.
£5m will deliver the Mayor's Academies Programme (MAP), of which £3m will support new Academy Hubs and will bring skills providers, employers and other partners together to help tackle skills gaps.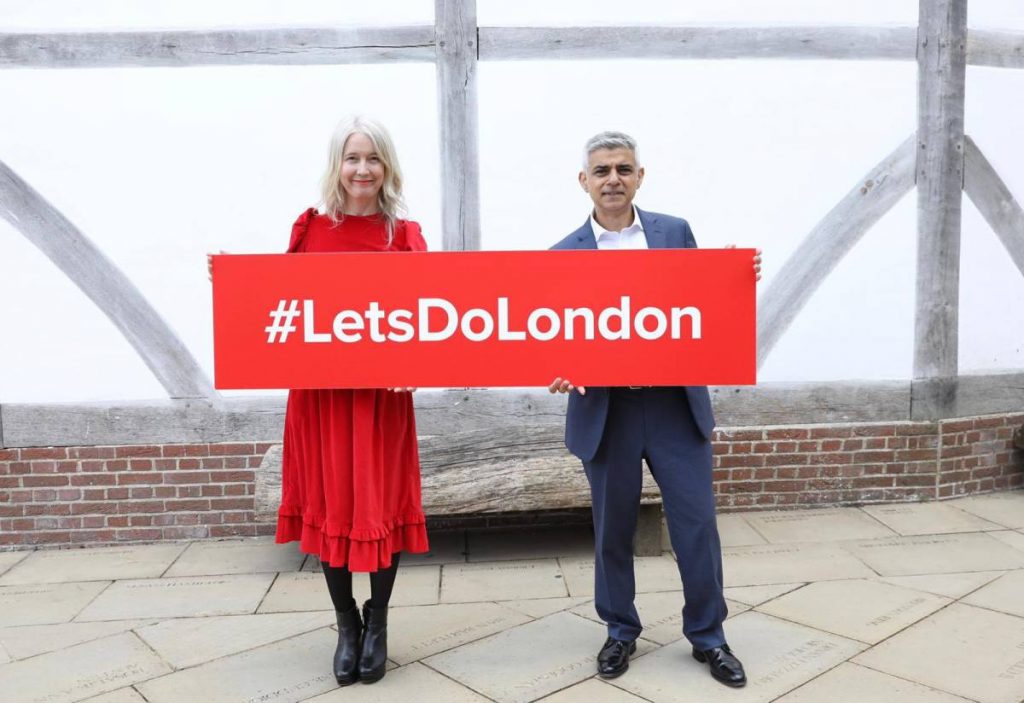 The MAP aims to support Londoners hardest hit by the pandemic into good jobs in the hospitality, digital, creative, green and health and social care industries. The programme will coordinate and improve the quality of training in London, including adult education, and will also help to address the employment gap between different groups of Londoners and improve diversity and representation in these industries.
£6m of London's Adult Education Budget (AEB) has been made available to providers working within an Academy Hub to provide bespoke support that will help these newly skilled people into work.
Londoners have been heavily impacted by the COVID pandemic. There were around 345,000 jobs on furlough in London in the middle of August 2021 and the capital had the highest take up of the coronavirus job retention scheme of any region, the Mayor's Office said in a press release.
Provisional estimates showed that 21 per cent of the jobs on furlough at the end of June were in the accommodation and food services sector. London's unemployment rate was 6.4 per cent in the three months to June 2021, compared with 4.7 per cent a year earlier, it stated.
Mayor Sadiq Khan said: "This funding will provide crucial support to many Londoners whose jobs were most affected by the pandemic and will help hundreds of people get back into work by offering them a chance to learn new skills or hone their existing ones for free, in sectors that are vitally important to the growth and recovery of London.
"The hospitality sector was one of the industries hardest hit by the pandemic. As the Government's furlough scheme comes to an end, many workers may unfortunately find themselves out of a job that they love in a vibrant and buzzing industry.
He added: "By working closely with adult education providers and partners, we can help support people who are in need of good, sustainable work and industries that are crying out for passionate and newly skilled Londoners."
On Wednesday, the Mayor had visited Mercato Metropolitano (MM), a food and drinks market in Elephant and Castle, who support Londoners getting jobs in the hospitality industry, as well as roles in warehousing, security and management. MM is an accredited London Living Wage employer with a business model focusing on sustainability and environmental protection.
The Mayor met Tavie Agama, Paige Afum and Shevone Parris who have all recently trained in the hospitality and digital sectors. Tavie took part in a Create Job's Creativity Works: Content Production course in Autumn 2020, which was a part of the Mayor's Digital Talent Programme, Paige has completed levels 2 and 3 of a Catering and Hospitality course at Westminster Kingsway College, and Shevone started her AEB funded Culinary Cooking course in February 2021.
Mary Vine-Morris, Area Director (London) and National Lead Employment at the Association of Colleges said: "London's colleges have been integral in the delivery of the Mayor's Adult Education Budget, and we are pleased to see an emphasis on the importance of this learning for Londoners who have been particularly affected by the pandemic.
"We also welcome the Mayor's Academy Programme which will build on best practice from colleges across the capital. The support provided through this programme will help to address some of the acute skills challenges across hospitality, alongside other sectors that are key to London's recovery. As well as sector-specific training, a renewed focus on good work is needed to ensure that Londoners are able to progress into high quality, sustainable careers.
ALSO READ-Anti-Taliban protest in London enters second week