Advertisement

The OIC also urged Afghanistan's rulers to abide by "obligations under international human rights covenants, especially with regards to the rights of women, children, youth, elderly and people with special needs", reports Asian Lite Newsdesk
The Organisation of Islamic Cooperation (OIC) has vowed to set up a humanitarian trust fund for Afghanistan as the country is witnessing a major crisis with millions facing poverty and hunger.
Pakistan organised a summit of foreign ministers from the OIC. An OIC resolution released after the meeting said the Islamic Development Bank would lead the effort to free up assistance by the first quarter of 2022, Al Jazeera reported.

It also urged Afghanistan's rulers to abide by "obligations under international human rights covenants, especially with regards to the rights of women, children, youth, elderly and people with special needs".
The OIC meeting did not give the new Taliban government any formal international recognition and Afghan Foreign Minister Amir Khan Muttaqi was excluded from the official photograph taken during the event.
Muttaqi said his government "has the right to be officially recognised".
"The current Afghanistan government is cooperating with every foreign organisation," he told reporters, adding that sanctions "must be removed".
"Any government when it can't pay its salaries for its public servants, hospitals, doctors, nurses, any government is going to collapse but chaos suits no one, it certainly does not suit the United States."
Addressing the meeting virtually, UN Emergency Relief Coordinator Martin Griffiths Afghanistan's economy is in "free fall" and warned that if decisive and compassionate action is not taken immediately, it may "pull the entire population with it".
Griffiths painted a grim picture of 23 million people facing hunger; malnourished children overflowing in health facilities; 70 per cent of teachers working without salaries; and millions of students – Afghanistan's future – out of school.
Moreover, this is occurring as the value of the Afghani currency plummets, a lack of confidence in the financial sector destroys trade and the space for borrowing and investment dramatically constricts.
Afghanistan assets
Afghanistan's acting foreign minister Amir Khan Motaqi said that the United States must unfreeze billions of dollars of Afghanistan as the country desperately needs cash.
Speaking at the OIC's extraordinary session on Afghanistan, Amir Khan Motaqi said that weakening the government of Afghanistan will not benefit anyone, Khaama Press reported.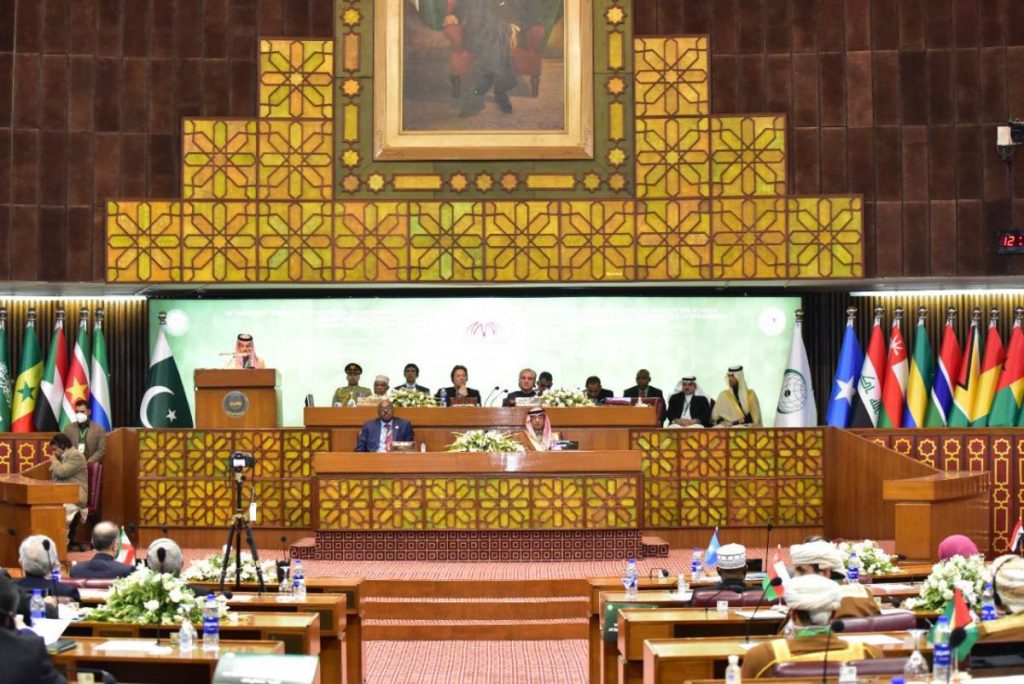 He said that drought, COVID-19, and the stoppage of foreign aids have contributed to the already fragile economic situation of Afghanistan and called on the member states of OIC to provide Afghan people with humanitarian aids.
"Afghan people have hardly been affected by COVID-19 and drought. Over $9.5 billion of Afghanistan's funds have been frozen and the foreign aids of the World Bank, Asian Banks, and IMF have been stalled. All foreign-funded projects have also been stopped that affected the educational and health sector that ultimately impacts the lives of millions of people," Said Motaqi.
The international community does not recognise the hardline Islamist group, which gained control of Afghanistan in August after foreign troops hastily withdrew from a two-decade deployment.
More than half of Afghanistan's 38 million people are facing food shortages, according to the United Nations.
Washington seized nearly USD 9.5 billion in assets belonging to the Afghan central bank after the Taliban gained control of the country and the aid-dependent economy has effectively collapsed.
6-point proposal
Pakistani Foreign Minister Shah Mahmood Qureshi on Sunday presented a six-point proposal to avert a crisis in Afghanistan, which includes the creation of a mechanism for immediate and continuous delivery of humanitarian and financial aid to the Afghan people.
The Foreign Minister said: "The consequences of a humanitarian crisis and an economic collapse will be horrendous… we must not allow this to happen."
"We should also agree to increase investment in the people of Afghanistan, bilaterally or through the OIC, in areas such as education, health and technical and vocational skills to the Afghan youth," he said during the 17th extraordinary session of the OIC Council of Foreign Ministers in Islamabad, as quoted by Pakistani newspaper Dawn.
Meanwhile, Prime Minister Imran Khan has warned that "If Afghan government fails to counter-terrorism, other countries may face spillover".
Khan said that owing to a dearth of resources, if the Afghan government remained unable to counter-terrorism, other countries may also face its spillover impact, reported Geo News.
ALSO READ: OIC meet on Afghanistan kicks off in Pakistan
While Pakistan has been blamed globally the for burgeoning Afghanistan crisis and helping the Taliban, Prime Minister Imran Khan put the onus on corrupt government, suspension of foreign aid, freezing of foreign assets and a dysfunctional banking system for the collapse of Afghanistan.
He also underscored the need for humanitarian aid to Kabul and said that if the world failed to act in a timely manner, Afghanistan could potentially become the "biggest man-made disaster."
Highlighting the collapsing hospitals, education sector, and the deteriorating humanitarian situation in Afghanistan, the prime minister called for the world to take immediate action as Afghanistan was heading towards chaos, reported Geo News. (ANI)