Advertisement

First in the series author Geetha Balsara takes a closer look at the myriad contributions India has gifted to the world.
'Sone Ki Chidiya' or 'The Golden Sparrow' is an endearing term Bharat, aka India, goes by. Famed for her rich culture, traditions, and heritage, alongside the spectacular art and architecture, 'Sone Ki Chidiya' is a befitting nomenclature for this country, that never ceases to surprise. History speaks of her association with trading in luxury goods, textiles, spices, accepting in return only gold. This unique practice prompted the Roman empire to then label India as 'The Golden Sparrow'. The idiom 'Like attracts Like' was the basis for this exchange, as Indians believed that gold would in turn attract more gold, leading to prosperity and peace.
As India celebrates her 'Azadi ka Amrit Mahotsav' signifying 75 glorious years of Independence, 'Sone Ki Chidiya' pays a tribute to this fascinating land effusing a hint of mysticism, overflowing with philosophy, showcasing a tapestry of multi-culturalism, and glowing with the luminescence of scriptural knowledge. Yoga, Vedanta, Mantras, Bhagwad Geeta have become household terms world-over. Indian cuisine has tickled palates across the globe, while many words from Indian regional languages have found their way into the Oxford Advanced Learner's Dictionary.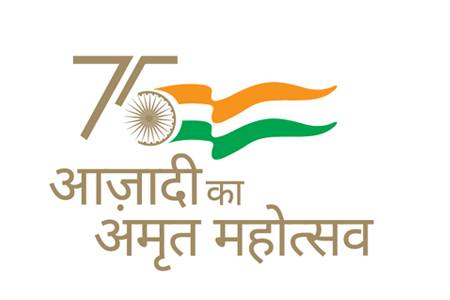 A closer look at the myriad contributions India has gifted to the world are a matter of pride. Be it the numeral Zero, the game of Chess, the world's first university – Takshashila University, ornamental buttons used in the Indus Valley civilization, the Snakes & Ladders board game, it is indeed a long list.
'The Golden Sparrow' series of articles shall endeavour to glorify not just the past, but will also touch on the present. Learnings from the Vedanta, the evolution of Indian Classical Music & Dance over the years, the dynamism of Spiritual practices ensuring wellness, the richness of Indian textiles, demystifying temple architecture, and many other subjects of interest shall be honoured through this weekly column.
We look forward to an enriching interaction, making this beautiful journey even more meaningful.
(Geetha Balsara is a spiritual seeker with a keen interest in Indian Culture and Performing Arts. Currently she is also the Festival Ambassador at the SAJDA FESTIVAL UK. She can be reached at gsb.vedanta@gmail.com | www.geethabalsara.com )
Advertisement