Advertisement

All is not well between Sindh and federal authorities. More families are crying foul as federal agencies nabbing relatives and the cases of enforced missing persons are on the rise; crops are withering because of lack of irrigation water and children are out of school as fund paucity affecting the basic maintenance of government buildings. The plight of Sindhis in Imran Khan's Naya Pakistan… A special report by Dr Sakariya Kareem
Sindhis celebrate the first Sunday in December as Cultural Day. The day is to showcase the rich Sindhi culture and heritage. But this year, instead of jubilation, the heartland of Sindh was simmering with pain and anger. The dissent is brewing in Sindh. They are struggling for existence. More Sindhi families are crying foul as federal agencies nabbing relatives and the cases of enforced missing persons are on the rise; crops are withering because of lack of irrigation water and children are out of school as fund paucity affecting the education system.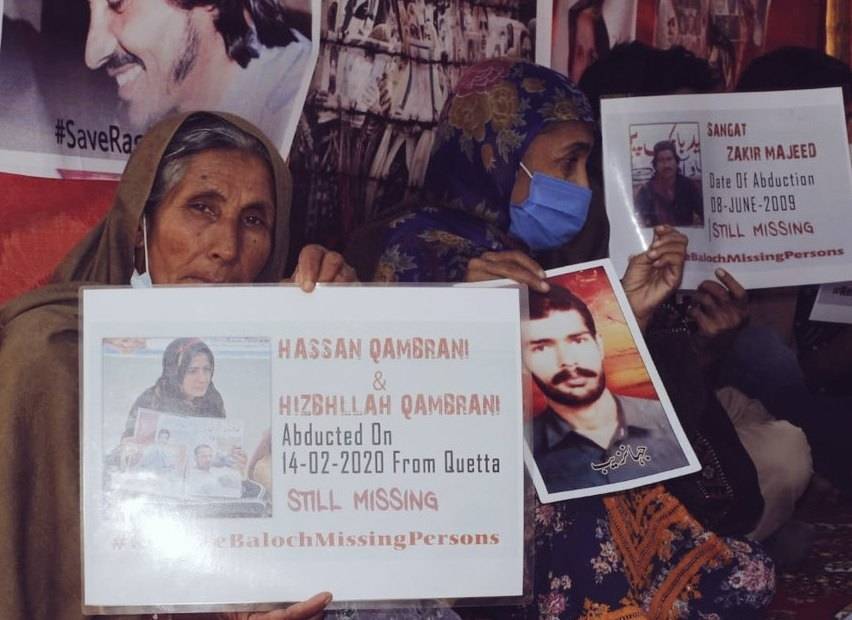 The ghost of Pakistan's rebel leader GM Syed, known as the father of Sindhi nationalism may be stalking urban and rural Sindh simmering with unrest for different reasons.  Lurking in the unrest is the Sindhi assertion of the ownership of the natural resources of their province including sea, islands, forests and mountains. They are emotionally attached to Indus river which is the source of their culture and civilisation. They go up in arms when they do not get their just share of water from the River.  The unrest, in fact, is a reflection of their imprisoned nationalism.
GM Syed believed Sindhis could not get their rights as long as they were a part of Pakistan. That is why he gave a call "Pakistan must breakup now". This was the target of his Jeay Sindh (long live Sindh) party. Pakistani newspaper Kawish recently says that till the Federal Government recognise Sindhis ownership of its natural resources and institutions, a situation of "all is not well between Sindh and federal authorities" will continue.
In October, thousands of Sindhis joined Pakistan People's Party (PPP)-led rallies and sits-in in a number of towns to warn the federal government to stop what they called anti-Sindh polices or get ready to face road blockades by Jiyalas (PPP workers). At a rally in Dadu, speakers said the federal government had rendered thousands of Sindh-domiciled people jobless and punished the province for its love for the Bhuttos.
In other places, speakers accused Prime Minister Imran khan's government of creating artificial shortage of irrigation water in Sindh. They also accused it of deviating from the Water Apportionment Accord, 1991, and denying Sindh its due share, seriously affecting agriculture. This accord was brokered by Nawaz Sharif during his first Prime Ministership with the consensus of all the four provinces-including Sindh. But Sindh soon complained that upper riparian Punjab was stealing its share of water. This stealing has since continued despite Sindh's protests to the Federal Government. The Imran government is interested in revising this Accord. Federal Minister for Water Resources Choudhary Momis Elahi vainly tried to persuade Sindh Chief Minister Syed Murad Ali Shah to accept Centre's three tier form in instead of the 1991 Accord.
The speakers at the rallies also criticised Prime Minister Imran Khan for ignoring Sindh's share in National Finance Commission Award. They lamented that though Sindh was a major producer of gas and coal, it suffered sharp cuts in gas supply and prolonged electricity outages. There are other reasons for the unrest.  They include protests against the provincial government led by the PPP, Jamaat-i-Islami campaign to recapture Karachi and establish its presence in Sindh, Crime and corruption.
Addressing a meeting of bearers of the Pakistan Sarzameen Party (PSP) in Karachi, one of the breakaway factions of Altaf Hussains Mutehda Quami Movement (MQM), its (PSP's) chairman Syed Mustafa Kamal said the people of Sindh were fed up with the federal and provincial governments. The people wanted to get rid of corrupts and biased PPP government. He said children were dying of dog bites in the province while in Tharparker they were dying of malnourishment. The government, he alleged, had destroyed education, health institutions and the transport system while people have no clean water to drink. More than 7 million children are out of schools although the government had spent Rs.23,00 billion on education, he said.
Jamaat-e-Islami, which was eased out from Karachi by the MQM in the 1980s, is trying to recapture this capital city of Sindh now that the MQM is broke up into week factions. It has been holding intellectual level discussions to demand fresh census and local body elections under its slogan "Rebuild Karachi". Karachi's present population is said to be around 3 crores.
One crime that hangs over the heads of most homes of Sindhi nationalists is that of enforced disappearances of their members. As Army's intelligence agencies are known to be behind this crime, even the courts cannot help the victims and their wailing relations. At best they can hold agitations in front of Press clubs or take out march but in vain. In October 2021, Army and police jointly raided the house of a popular Sindhi nationalist Faqir Noor Chandio and took away IR of his family members include his old parents. As their whereabouts remained unknown, their relations, the voice of Missing Persons of Sindh (UMPS) and Sindh Sujagi Forum (SSF) held protests in front of the Qambar Press Club.
UMPS chairman Sorth Lohar and others said Pakistan agencies were creating Baluchistan-like situation in Sindh. Sindh nationalists all over the world condemned these enforced disappearances. Chief of Jeay Sindh Freedom Movement(JSFM) tweeted: "Pakistan stop atrocities against historical secular Sindhi nation". He also released a video showing Pakistani agencies committing atrocities on Sindhi nationalists. He asked the United Nations and the international community to take note of such incidents in Pakistan.
The fate of enforced missing persons is seldom known. In October, the Sindh High Court was told by police that the whereabouts of a person picked up by law-enforcement agencies personnel in 2016 were not known yet.  The irony is that kidnapping is done by the Army intelligence personnel but it is the police that has to respond to courts' queries and face their rebukes. The number of missing persons in Sindh is 306, according to Sindh Home Department. 
READ MORE: Rising religious extremism in Pakistan
READ MORE: Pak Opposition firm on decision over long march on Pakistan day