Advertisement

Gatherings, shaking hands among other advisories issued; parents told to monitor children and educate them not to accept Ediya from strangers, reports Asian Lite News
Stressing that UAE is continuing its battle against the pandemic and highlighting the achievements if its national strategic plans, Dr. Saif Al Dhaheri, said that returning to normalcy is an effort from community awareness and leadership.
Al Dhaheri, the official spokesperson of the National Emergency Crisis and Disasters Management Authority (NCEMA), said Eid al-Fitr prayers can only be performed for 15 minutes and must follow relevant precautionary measures, such as wearing facemasks and maintaining physical distancing.
People infected with Covid-19 who are being under treatment, those exposed to infected people, and people with chronic diseases are prohibited from going to Eid prayers, he added, that gatherings and shaking hands are also prohibited.
Prayers will take place in approved mosques and musallas around the country and services facilities will be closed, he noted, affirming that elderly people over the age of 60 and children under the age of 12 should not go to mosques for their own safety.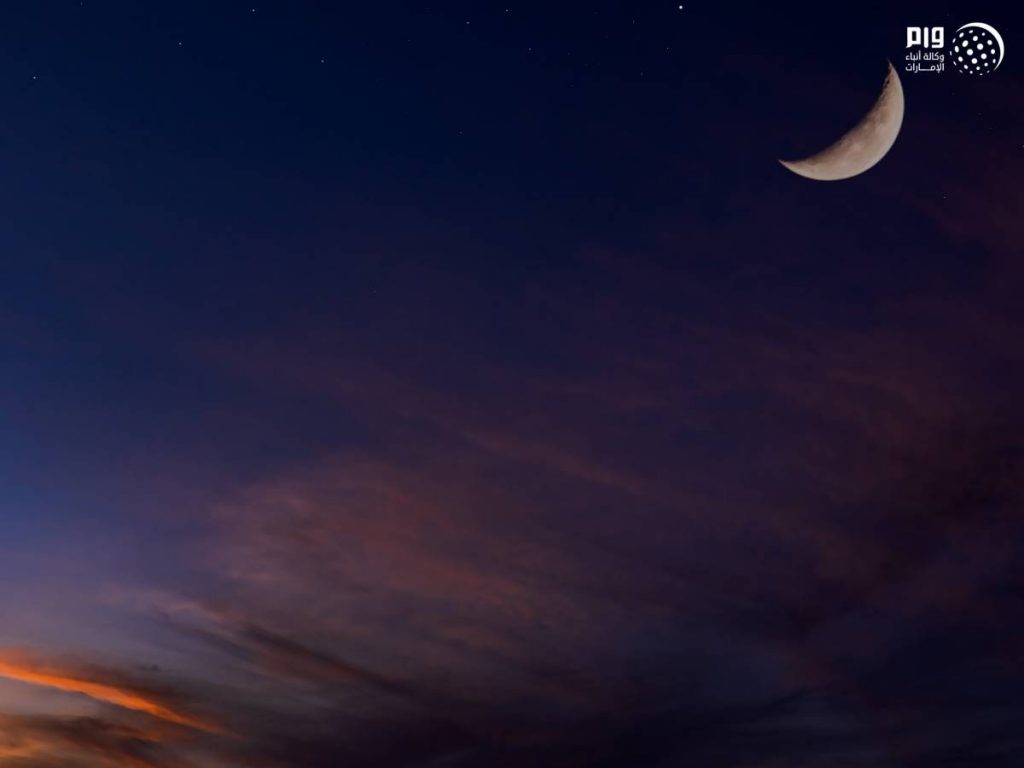 He noted that relevant authorities will supervise the process of entry and exit from mosques to avoid overcrowding and organise prayers, adding that mosques will open 15 minutes before prayers and will be closed immediately after prayers.
Dhaheri stressed the importance of adherence to precautionary measures during Eid al-Fitr, including avoiding visits and family gatherings, wearing face masks and maintaining physical distancing with the elderly and those with chronic diseases.
He urged the public to exchange Eid greetings with friends and families via virtual platforms and to refrain from exchanging gifts and food between neighbours, and not give children Eid presents and cash bonuses.
Meanwhile, Farida Al Hosani, official spokesperson of the UAE Health Sector, said that a study conducted on the efficiency of the national vaccination campaign, had revealed that non-vaccinated persons were vulnerable to severe complications caused by Covid-19.
Al Hosani added that the National Vaccination Campaign in the UAE continues to achieve its goals, with over 72.03 percent of the eligible criteria of the population (people over 16 years), and 79.03 percent of those over 60 years having been vaccinated.
She said that the UAE has provided over 11 million doses of the vaccine, at a rate of 113.10 doses for every 100 persons, while the number of Covid-19 tests carried out in the country exceeded 46 million.
"This makes the UAE one of the world's most efficient examples in managing and curing the spread of the virus." Al Hosani stressed that the country's health authorities are closely monitoring the efficiency of vaccines, by observing the developments of clinical trials and their effectiveness in the community and tracking positive cases registered in the country.
Dubai Police urges precautionary measures
Lieutenant-General Abdullah Khalifa Al Marri, Commander-in-chief of Dubai Police, urged the public to abide by the precautionary measures against Covid-19 during the Eid holidays when visiting tourist places, beaches and commercial centres, as well as to practice social distancing and wear masks when in public.
Al Marri said that Dubai Police have stepped up their readiness to secure Eid Al Fitr and patrol internal and external roads of the Emirate, as well as markets, commercial areas and locations of intense congestion.
He also advised motorists to drive safely and to refrain from committing serious violations, such as speeding, overtaking and reckless driving that leads to serious accidents.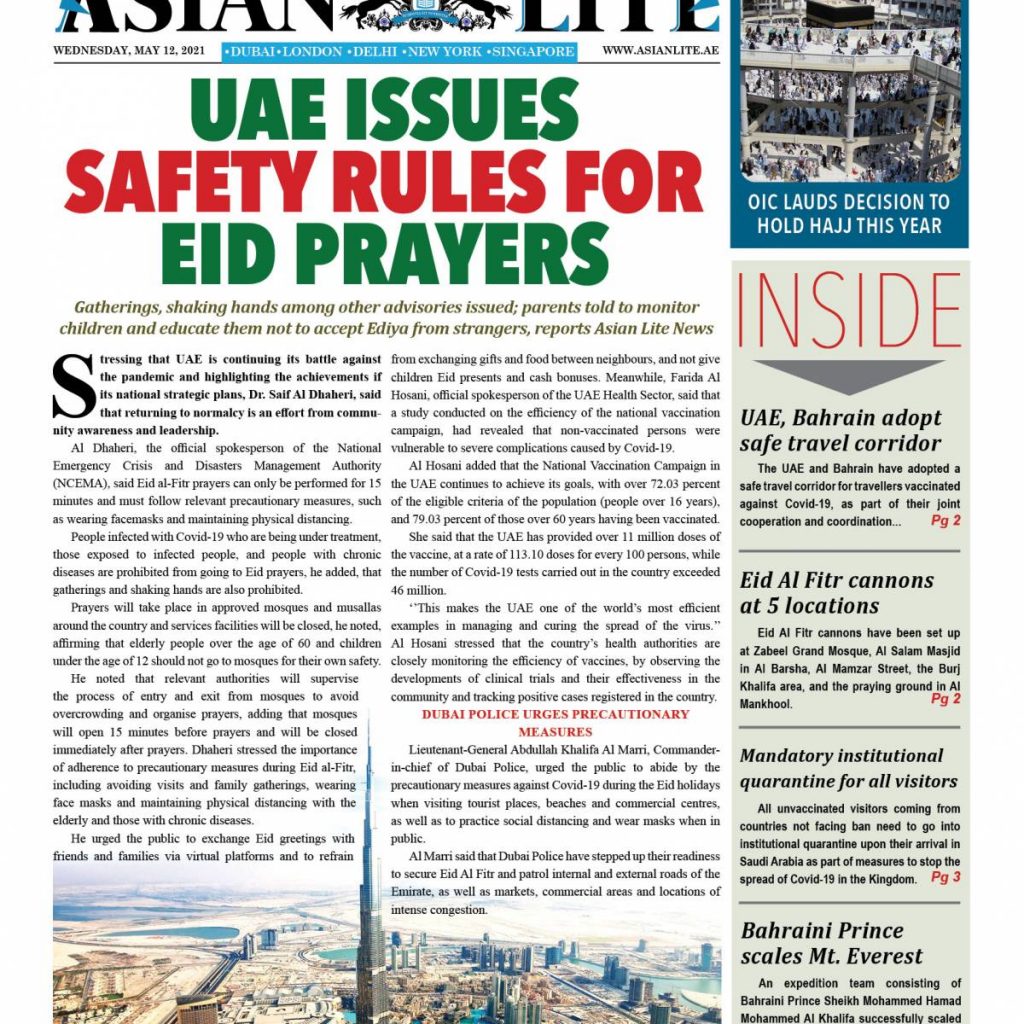 He called upon members of the public to stay informed about the latest safety tips and traffic updates published through the Dubai Police smart app and social media accounts.
Al Marri further urged parents to monitor their children and educate them not to accept Ediya from strangers. He also called upon the public to adhere to the safety and security regulations at homes to avoid accidents of fires, wishing them a safe and happy Eid.
ALSO READ:UAE suspends arrivals from 4 countries