Advertisement

Since the pandemic's onset, the UAE has provided more than 2,250 metric tonnes of aid to more than 136 countries….reports Asian Lite News
The UAE dispatched an aircraft, which arrived in the Philippines' capital of Manila, carrying medical supplies, including 100,000 COVID-19 vaccine doses, as part of the UAE's ongoing efforts to support countries in containing the COVID-19 pandemic.
Khaled Al Hajri, Chargé d'Affaires at the UAE Embassy in Manila, said that this step aligns with the UAE leadership's keenness to support efforts made by authorities in the Philippines to curb the spread of the COVID-19 pandemic.
He noted that the Philippines was among the first countries to receive medical aid from the UAE, wherein the UAE sent an aircraft carrying 7.3 metric tonnes of medical supplies in April 2020.
Al Hajri highlighted the deep ties between the UAE and the Philippines, which span several decades.
Two days ago, UAE dispatched an aircraft to the Comoros loaded with 300,000 COVID-19 vaccine doses and other medical supplies, including 600,000 injection needles, to facilitate the local vaccination process.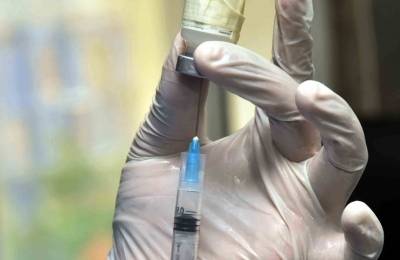 Saeed Mohammed Al Maqbali, UAE Ambassador to Comoros, said dispatching the medical supplies aimed at addressing the COVID-19 pandemic underscores the ongoing support of the UAE for the Comoros, through providing a sizeable quantity of vaccines for a large segment of its population, especially the elderly and those with chronic diseases.
"In the past three months, the UAE has sent three aircraft loaded with 21.7 metric tons of medical supplies, in addition to an aircraft in April 2021 loaded with 43 metric tons of food aid," he added.
Since the pandemic's onset, the UAE has provided more than 2,250 metric tonnes of aid to more than 136 countries.
Last month, The UAE had sent a plane carrying 56 tonnes of medical supplies, including oxygen cylinders, respiratory equipment and COVID-19 vaccines, to Indonesia to fight Covid-19 pandemic.
Abdullah Salem Al Dhaheri, UAE Ambassador to Indonesia, praised the strong relations between the UAE and Indonesia, which are reflected in continuous contacts, cross visits and growing cooperation between the two countries.
"Indonesia was among the first countries to receive medical aid from the UAE to combat COVID-19. In April 2020, the UAE sent to Indonesia a plane carrying 20 tonnes of medical supplies, to help healthcare workers to contain the spread of the pandemic," he added.