Advertisement

The US action against the IS-K leadership comes at a crucial time in Afghanistan when terrorist groups like IS-K are busy finding territories to control and influence with the Taliban unable to govern what it has captured with Pakistan's aid and assistance … writes Dr Sakariya Kareem
The US decision to designate Islamic State Khorasan (IS-K) leaders Sanaullah Ghafari, Sultan Aziz Azam, and Maulawi Rajab as Specially Designated Global Terrorists is a clear signal that Washington will continue to play a major role in the region, this time against new global terrorist groups, some with close ties to Pakistan Army. The move comes in the wake of intelligence reports of a possible attack on the US interests by a combine of Al Qaeda and IS-K.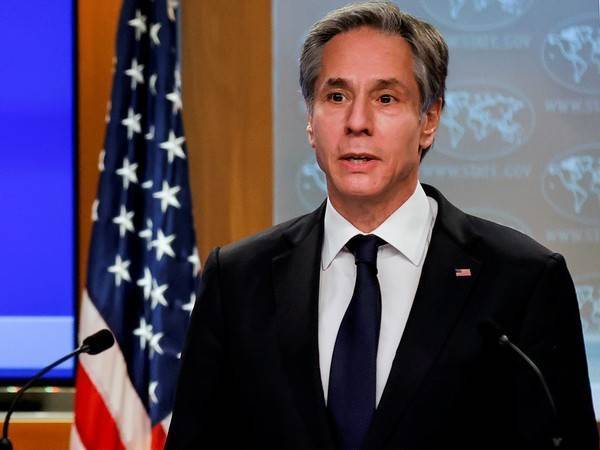 Sanaullah Ghafari or Shahab al-Muhajir has been heading IS-K since May 2020. Ghafari is known to be operating out of Kabul where his group has established a strong network of sleeper cells. Sultan Aziz Azam, also known as Sultan Aziz, has been working as the group's spokesperson ever since it emerged in Afghanistan. Maulawi Rajab, also known as Maulawi Rajab Salahudin, is a senior leader of IS-K in Kabul Province and is known to be the group's operational commander in Kabul.
Ghafari's profile shows the close links his group has with Pakistan. A recent report of the UN Secretary General on the threat posed by ISIL, Ghafari, before joining the IS-K, was a hard-core member of the Haqqani Network, a global terrorist outfit with close ties to Pakistan Army. Besides the working relationship, these two groups are also bound through tribal and marriage ties. A recent New York Times report gave evidence of this complex relationship when it pointed out that how the biometric profiling of detained IS-K terrorists had revealed that biometrics data of certain terrorists were already stored in the database; they were previously arrested as Haqqani Network members.
Another telling evidence of this close ties surfaced when the Pakistani leader of IS-K, Aslam Farooqi (Abdullah Orakzai) was arrested by Afghan security forces in Kandahar last year. He was involved in the March 2020 attack on a gurdwara in Kabul which killed over 25 persons.
Farooqi revealed how the IS-K was not only associated with the Haqqani Network but was also deeply involved in Pakistani groups like LeT and JeM. Farooqi was in fact a LeT leader before he migrated to IS-K. Another former LeT leader whose arrest in April 2020 confirmed this troika was Muneeb alias Abu Bilal. He was an IS-K leader with close ties to the Taliban's Peshawar shura, LeT and the Haqqani Network.
Last year, a documentary by an Afghan media group, Tolo News, revealed how ISI was acting as a HR department for the Haqqanis as well as IS-K supplying them with cadres from LeT and JeM besides giving the group around $200 million as aid every year. Former Pakistan ambassador to the US and author, Hussain Haqqani, labelled the relationship quite succinctly- "ISKP is an outcome of the ideological extremism of Pakistani jihadi movements."
What has worried the international community is the quick return of the IS-K in Afghanistan after the Taliban takeover of Kabul this year. The UN monitoring report pointed out the rapid expansion of the group both in terms of recruitment and financial transactions. It has reserves about 25 to 50 million US Dollars. Its affiliates are also on the rise.
The UN and other reports point out a projection of 500 to over 10000 fighters, a widely variant figure which confirms the rise of the group. Its presence in and around Kabul has been noticed by many independent agencies. Its increased involvement in attacks on minorities, civil society, government employees and personnel of the Afghan National Security and Defense Forces has been noticed.
The IS-K came into public light when it drove the Taliban out of the mountainous Tora-Bora region in 2017. It was the region which al Qaeda chief Osama Bin Laden had made its operational headquarters immediately after the September 2001 attacks.
The group's rise has since been phenomenal. As per the United Nations Assistance Mission in Afghanistan (UNAMA) count, 77 attacks by IS fighters were detected in the first four months of 2021 year alone. In May, the group carried out a car bombing at a school attended primarily by Shiite girls in Kabul that killed 85 people and injured 300 more. The latest, and perhaps the most fearsome attacks, was the one that took place 10 days after the Taliban took over Kabul in August this year. In the suicide bombing carried out by IS-K at the Hamid Karzai International Airport, over 183 persons, including 13 US military personnel, were killed.
The US action against the IS-K leadership comes at a crucial time in Afghanistan when terrorist groups like IS-K are busy finding territories to control and influence with the Taliban unable to govern what it has captured with Pakistan's aid and assistance.
READ MORE: Blinken discusses Afghanistan with Qatari counterpart
READ MORE: India, Central Asian countries vow to help to Afghanistan