Advertisement

Several followers posted screenshots of the notice which they received when they tried to access the accounts….reports Asian Lite News
Chinese tech giant Tencent's WeChat social media platform has deleted over a dozen LGBT accounts run by university students, sparking fear of crackdown on gay content.
LGBT rights supporters protested on social media the abrupt closure of these accounts, which the company said, were removed after "receiving relevant complaints", reported CNN.
Several followers posted screenshots of the notice which they received when they tried to access the accounts.
"After receiving relevant complaints, all content has been blocked and the account has been put out of service," the notice read, citing violation of government regulation on the management of online public accounts.
China decriminalized homosexuality in 1997 and removed it from its official list of mental disorders in 2001.
But same-sex marriage is still illegal in the country, and people who identify as LGBT continue to face discrimination in both personal and professional spheres.
Chinese authorities have tightened control of views that are not in line with official policies or positions.
The blocking of WeChat accounts triggered outrage on Chinese social media.

"The era is regressing. China wasn't like this 10 years ago. Gradually we're losing all our freedoms," said a comment on Weibo.
But the move has been welcomed by online nationalists, some of whom claimed, without evidence, that these LGBT groups have been infiltrated by "foreign forces."
"I support the blocking of the accounts…why should we keep these public accounts run by anti-China forces in our higher education institutions? Are we waiting for them to brain wash university students who have yet to form their values?" said one comment on Weibo.
Last month, a lecturer from a top Chinese law school has been suspended from teaching after he argued in favour of allowing polygamy, a practice of having multiple spouses, for some intellectuals.
Bao Yinan, an associate professor of international law at East China University of Political Science and Law in Shanghai, wrote on his WeChat Moments – a social media platform restricted to friends – that teachers at Chinese colleges and universities should be given "special treatment" in marriage and as well as lifelong allowances.
But his comments on polygamy in the private channel were leaked to public platforms, prompting a backlash.
The teachers work unit under the university's Communist Party committee issued a statement over the weekend, saying Bao had been removed from all teaching duties for "publishing wrong views online".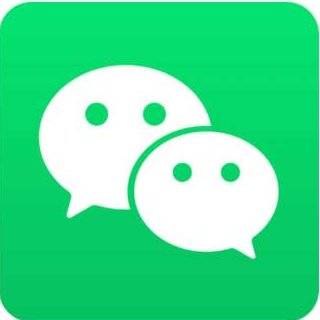 The statement said the school would take further unspecified action against Bao.
Chinese authorities have tightened control of views that are not in line with official policies or positions.
Bao's comments were initially made about an article on a ruthlessly competitive tenure system for young lecturers at Chinese universities, where only a small percentage of young teachers get tenured jobs.
It was part of his argument for better treatment for younger university workers – an issue brought to the fore when a 39-year-old mathematics teacher at Shanghai's prestigious Fudan University killed a Communist Party official after learning that he was about to lose his teaching job. (ANI)
ALSO READ: Biden ends ban on TikTok, WeChat