Advertisement

Nurturing Excellence in Higher Education Program builds on Nepal's previous successful higher education projects supported through results-based financing, said World Bank statement…reports Asian Lite News
The World Bank has approved USD 60 million to improve the quality of Nepal's higher education, scale up online learning, and expand access to academic institutions for underprivileged students.
"The COVID-19 pandemic has highlighted the critical importance of building back better and prioritizing human capital development," stated Faris Hadad-Zervos, World Bank Country Director for Maldives, Nepal, and Sri Lanka.
"Improving access to quality higher education and helping students acquire the skills that are in demand in the labor market will contribute to Nepal's COVID-19 recovery and strengthen its resilience."
In a press release published on Friday, World Bank said that the Nurturing Excellence in Higher Education Program builds on Nepal's previous successful higher education projects supported through results-based financing.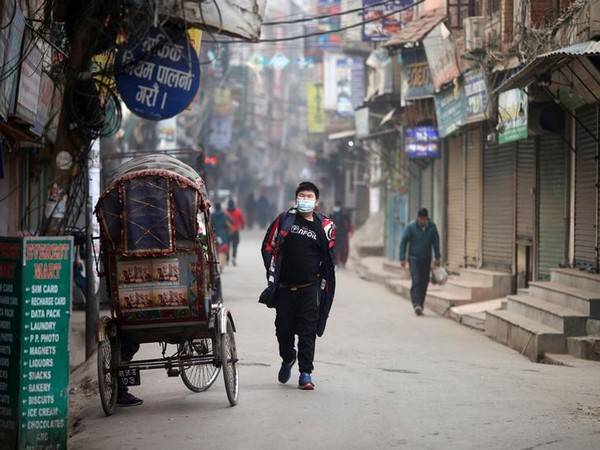 It will help the government of Nepal align its higher education sector with labour market needs, boost collaborative research and entrepreneurship, improve governance, and access to quality higher education, especially for disadvantaged students, the release said.
The COVID-19 pandemic has created strong incentives to expand online platforms and blended learning, which the program will help scale up across Nepal's universities.
"A key priority of the program is to promote the inclusion of disadvantaged students, including those facing economic hardship due to COVID-19," stated Mohan Aryal, World Bank's Program Task Team Leader.
"The program will expand targeted scholarships to help disadvantaged students pursue labor market-driven academic programs and support equity grants to higher education institutions in needy and disaster-affected areas in Nepal."
1st liquid oxygen plant
Nepal Prime Minister KP Sharma Oli has laid a foundation stone virtually for the construction of the country's first liquid oxygen plant which is expected to help substitute oxygen import from India.

"As they will be insufficient at the time of a pandemic, the liquid oxygen plant will be important in meeting the deficit in oxygen supplies," Oli said during the virtual inauguration ceremony on Sunday.

Shankar Oxygen Gas Pvt. Ltd, the sole importer of liquid oxygen in Nepal, is setting up its own liquid oxygen plant in the southwestern city of Bhairahawa, reports Xinhua news agency.

Covering an area of 3,716 square metres, the plant will have a production capacity of 60 tons per day, according to the company.
The excess production could be exported to neighbouring countries and used in the industrial sector once the Covid-19 pandemic is over, said Oli.

Some hospitals in Nepal which were relying on imported liquid oxygen were forced to resort to bottled oxygen for several days last month after Indian authorities ordered a halt to exports due to a surging demand for oxygen at home to cope with a deadly second wave of the pandemic.

In May, some Nepal hospitals had to turn away Covid patients due to an acute shortage of medical oxygen and beds as 8,000-9,000 new cases were reported in most days of the month after a second wave hit the nation in April.

In response, the Nepal government had made it mandatory for hospitals with over 100 beds to establish their own oxygen plants. (ANI/IANS)
ALSO READ: India must step up game to support Nepal