Advertisement

Sukanya Chakraborty, Head – Corporate Communications & CSR in VFS Global, writes on the benefits of an inclusive work culture … A special for Asian Lite International
2020 has been a watershed year for individuals, businesses and communities at large, disrupting entire systems of functioning. From a D&I lens, working women particularly have faced the pressures of managing their careers alongside a curtailed or non-existent support system at the home front for months on end. However, VFS Global has been committed to implementing Equal Opportunity policies and procedures that have benefited our women employees over several years.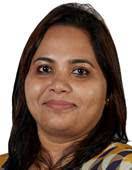 Workplace diversity goals are sometimes not met when there is a gap or disconnect between organisational policies that support diversity, and the daily work-life behaviours of staff. To bring more synergies between policies and practice, it is important to develop a culture that appreciates and acknowledges diversity – this is the first step to creating an inclusive work culture where everyone can work with confidence with higher productivity levels.
Women returning to work after maternity period often face challenges such as derailed career growth, flexibility in the initial days, lack of accessible childcare facilities, and managing manager and team members' perceptions. Ways in which organisations can ensure these challenges are addressed may include:
1. Preparing managers and work force to embrace some of these life events and support their women colleagues. This could be part of employee on-boarding or training programs / workshops. For example, today many organizations have a separate life-events team that supports employees during such periods.
Leaders must encourage managers to engage in regular discussions with employees about the demands they face at work and in life. These coaching conversations help employees reintegrate and reengage at work — but only when employees feel like their manager truly cares about them as a person. Managers need the right development, tools and resources to individualize their approach with each team member and to facilitate ongoing employee check-ins that deepen relationships and build trust.
2. Build a robust transition plan to ease some of the responsibilities of women in their maternity journey. The best organizations maintain accountability, incentivize exceptional performance and promote long-term career success — while simultaneously supporting working moms through life's ups and downs.
3. People practices and workplace amenities wherever possible must support women. It's up to leaders to ensure their work culture consistently accommodates employees, especially as mothers resume work responsibilities. Doing so not only meets employees' desire for, but also promotes business success.
 4. Continuous communication, training or support if required, of women during their maternity leave period. Some say that the only constant in parenting is change. Similarly, the transition back to work is rife with change — and that journey will look different for everyone. The only way organizations can understand and cater to each woman's unique and evolving needs and preferences is through frequent, transparent communication.
Taking the lead on Diversity and Inclusion
Our global operations include employees from over 130 nationalities. With such a diverse workforce, it is important for us to have an inclusive learning and development programmes that helps foster a culture based more on meritocracy than on gender. As a process, all our employees (men and women), including those returning from breaks, are required to certify and re-certify periodically in the visa application processes for specific governments they work for. Employees in a customer-facing roles are deputed on the floor only after clearing the assessments and obtaining certification/ re-certification.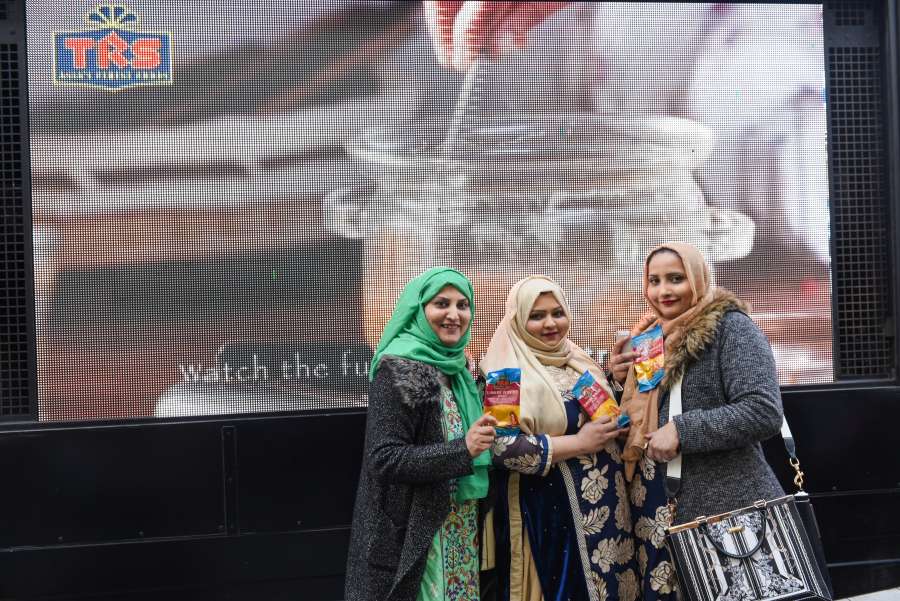 That said, we will be taking things a step further with the launch of the VFS Global Women's Network in 2021 under a senior leader who has had precious experience in being part of several D&I initiatives. This network is aimed at the personal and professional development of women, enabling them to build valuable connections to further their growth.
Last year, with most of our employees working remotely, we introduced 'Learn From Home' programme – a series of sessions that encouraged our staff to sharpen their professional and personal skills. Three key initiatives were taken up in 2020 that focussed on women, such as Women in Leadership (focussed on challenges and roadblocks that women face, sharing of success stories and strategies with close to 600 participants), 'Brand YOU' – focussed on various aspects of presentation, grooming, and building a brand at the workplace, and 'Family Learning Month' where families of employees were encouraged to attend. This was attended by over 3,400 participants from across the world and topics included wholistic well-being, health & wellness week and book review sessions among others.
With such a high proportion of people taking or witnessing the return to work experience we had a chance to explore what works and what we can do better to help those returning to work.

READ MORE: DAMAC Celebrates Women's Day
READ MORE: Kamala to join Quad summit with Biden