Advertisement

It was further delayed owing to the Supreme Court's ruling on March 31, 2022, which ordered the cancellation and conduction of a special round of counselling for the Mop-up round…reports Asian Lite News
The Indian Medical Association (IMA) on Wednesday requested Union health minister Mansukh Mandaviya to reschedule the NEET PG exam scheduled for May 21. Highlighting the delay in All India Quota (AIQ) counselling for NEET PG 2021, the association said that the difference between the NEET PG 2022 exam date and the completion of 2021 counselling is too short for an aspirant to prepare and appear for such an "extremely difficult exam".
The NEET-PG 2021 was held five months after the scheduled date due to Covid-19 and the counselling, which was scheduled to begin on October 25, 2021, started in January due to a pending decision on seat reservations. It was further delayed owing to the Supreme Court's ruling on March 31, 2022, which ordered the cancellation and conduction of a special round of counselling for the Mop-up round.
"Another innocent five to ten thousand interns, who served as COVID warriors during COVID-19 pandemic, are ineligible to appear for NEET-PG due to delay in completion of their final examination and consequently their internship beyond eligibility criteria set for the examination," the IMA wrote.
Citing scenarios and Supreme Court judgments on the timetable for postgraduate courses, the IMA stressed the need to defer NEET 2022 examinations as it "concerns career paths of lakhs of medical graduates".
"Since the NEET PG 2022 examination date is 21st May 2022, we request your timely intervention and urgent consideration of postponement of the NEET PG 2022 for a reasonable period of time, so that, the current NEET PG 2021 aspirants have adequate time to prepare and appear for the upcoming NEET-PG 2022 examination and the eligibility of all interns is also ensured," the IMA said.
"We are sure that the issue shall be dealt with urgency by granting the prayer as made herein above in larger academic and societal interest as a whole," it added.
Only 75 apply for 549 vacant BDS seats in Punjab
Only 75 eligible candidates applied for 549 vacant seats in private dental colleges in the state during the fifth round of counselling by the Baba Farid University of Health Sciences (BFUHS) at Faridkot.
After four rounds of counselling for admissions to undergraduate dental courses, 43% of BDS seats remained vacant in 10 private dental colleges in Punjab. Following this, the BFUHS started the second mop-up round for admissions to vacant BDS seats. However, as per the provisional merit list displayed by the medical university, there were only 75 eligible students, who had applied for the admissions.
The National Testing Agency (NTA) will conduct the NEET UG 2022 on July 17. As per experts, most of the medical students prefer MBBS and they only move towards BDS after they fail to secure a better rank in NEET. So it is likely that many would prefer to reappear with the hope of getting an MBBS seat or BDS seat in a government college as NEET is just two months away. There are two government colleges in the state offering 90 BDS seats in the state, which were filled in the second round of counselling.
Of 1,240 BDS seats in 14 private colleges in Punjab, 549 were left vacant after the fourth round. According to data provided by the BFUHS, only four private colleges — Christian Dental College, Ludhiana (40); SGRD institute, Amritsar (60); Baba Jaswant Singh college, Ludhiana (100); and SKSS dental college, Ludhiana (40) — managed to fill all their BDS seats.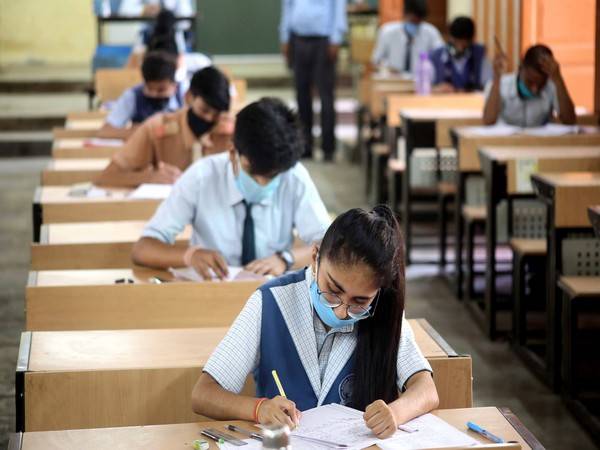 Meanwhile, eight colleges could not even fill 50% of the seats after four rounds, with Gian Sagar Dental College, Patiala — which was allowed an intake of 100 BDS seats after a gap of four years — filling just 16, lowest among all colleges.
Vacancies in BDS courses have been a matter of concern for years now. In 2014, 104 of the then 1,190 seats were left vacant, and the number surged to 540 the next year and remained high thereon. Even after lowering the qualifying cut-off percentile by 10 points for each category, the number of vacant BDS seats stood at 355 in the 2019-20 session and jumped to 503 in 2021-22.
ALSO READ-Stalin terms NEET 'knowledge untouchability of 21st Century'