Advertisement

The Assembly has taken up an automation project that will enable the MLAs to work digitally — submit questions and notices and table Bills online….reports Asian Lite News
In an attempt to go paperless, all the members of the Delhi Legislative Assembly received iPads for receiving information and documents on legislative proceedings online.
Speaker Ram Niwas Goel urged the legislators to carry the iPads, provided by the Delhi government's finance department, during the ongoing Budget session, according to a PTI report.
"We want to implement a completely paperless system for availing the documents and information online. The Assembly has also been provided with WiFi connectivity and the budget address of the Finance minister and other documents will be available on the iPads of the legislators," he said.
The Assembly has taken up an automation project that will enable the MLAs to work digitally — submit questions and notices and table Bills online.
A request for proposal was issued by the Delhi Assembly Secretariat for selecting a successful bidder for the implementation of the automation project.
The project also includes the creation of a facility to make the MLAs attend the House proceedings virtually.
It aims at switching the functioning of the Assembly from manual to a web-based digital solution for speed and efficiency along with going paperless, it was reported.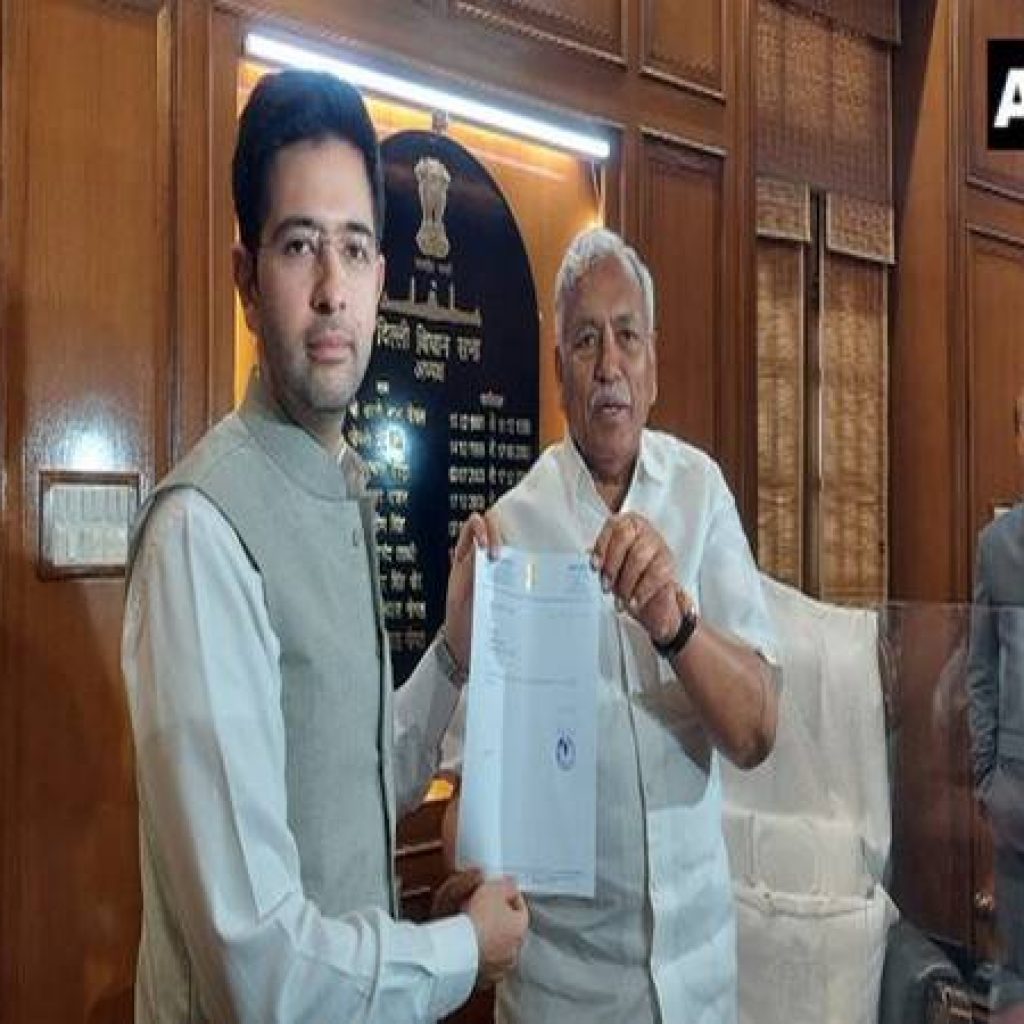 AAP MLA resigns from Assembly
Aam Aadmi Party (AAP) MLA Raghav Chadha on Thursday tendered his resignation from Delhi Legislative Assembly to Speaker Ram Niwas Goel.
The AAP has nominated Chadha for Rajya Sabha from Punjab.
Chadha is an MLA from Delhi's Rajinder Nagar Assembly constituency while also being party's co-incharge for Punjab.
The AAP has also nominated former cricketer Harbhajan Singh, Sandeep Pathak, Chancellor of Lovely Professional University (LPU), Ashok Mittal, founder of Krishna Pran Breast Cancer Care Charitable Trust, and Sanjiv Arora to Rajya Sabha from Punjab.
Five current Rajya Sabha MPs from Punjab are retiring on April 9. The last day for filing the nominations is Monday.
Congress leaders Partap Singh Bajwa and SS Dullo, BJP's Shwait Malik, SAD's Naresh Gujral and SS Dhindsa from SAD-Sanyukt are the five Rajya Sabha MPs who are retiring from the Rajya Sabha.
In all, Punjab has seven seats in the Upper House.
The term of SAD's Balwinder Singh Bhunder and Congress leader Ambika Soni, who are also Rajya Sabha MPs from Punjab, will end on July 4. Elections to these two seats would be held later this year.