Advertisement

The program is the culmination of the first-ever nationwide competitions for under 20 age group in classical dance and vocal streams marking the special milestone year of Azadi ka Amrit Mahotsav, reports Asian Lite News
A rich confluence of music and dance was beheld at The Nehru Centre in London on Thursday, 1st December.
Organised by Sanskruti Centre for Cultural Excellence in association with ICCR (Indian Council for Cultural Relations), the program is the culmination of the first-ever nationwide competitions for under 20 age group in classical dance and vocal streams marking the special milestone year of Azadi ka Amrit Mahotsav.
Winners in Kathak, Bharatanatyam, Kuchipudi, Carnatic and Hindustani vocal and instrumentals have demonstrated their prowess and impressed the attendees.
An excellent opening message was rendered by Sanjay Sharma, Deputy Director at The Nehru Centre, Cultural Wing of the High Commission of India.
This was followed by a vibrant array of presentations starting with Hindustani Vocal by Diksha Murli and Pearl Chokshi (accompanied by Hari Goswami on Tabla and Prabhat Rao on Harmonium), Sampada Purohit, Isha Joshi, Carnatic Vocal by Thersan Ganalingam, Violin recital by Vinitha Murali, Bharatanatyam presentations by Diya Ponsudhahar, Sanvika Kommineni, Tanvi Rao, Kathak presentations by Rakshika Chaudhary, Alisha Sriram, and Kuchipudi by Shwiti Talluri.
The performances were followed by the Awards ceremony and acknowledgements to the Judges panel Prabhat Rao, Chitra Suresh, Sampath Kumaracharya Daruri, Balu Raghuraman, Kajal Sharma and Dr Geetha Upadhyaya OBE. Niya Sajesh, Rithika Ravishankar, Swadha Gupta, Tvisha Shaiva, Arya Kumar and Ira Angre's awards were received by Sandhya Mantravadi, Sujatha Das and Ashwini Kalsekar.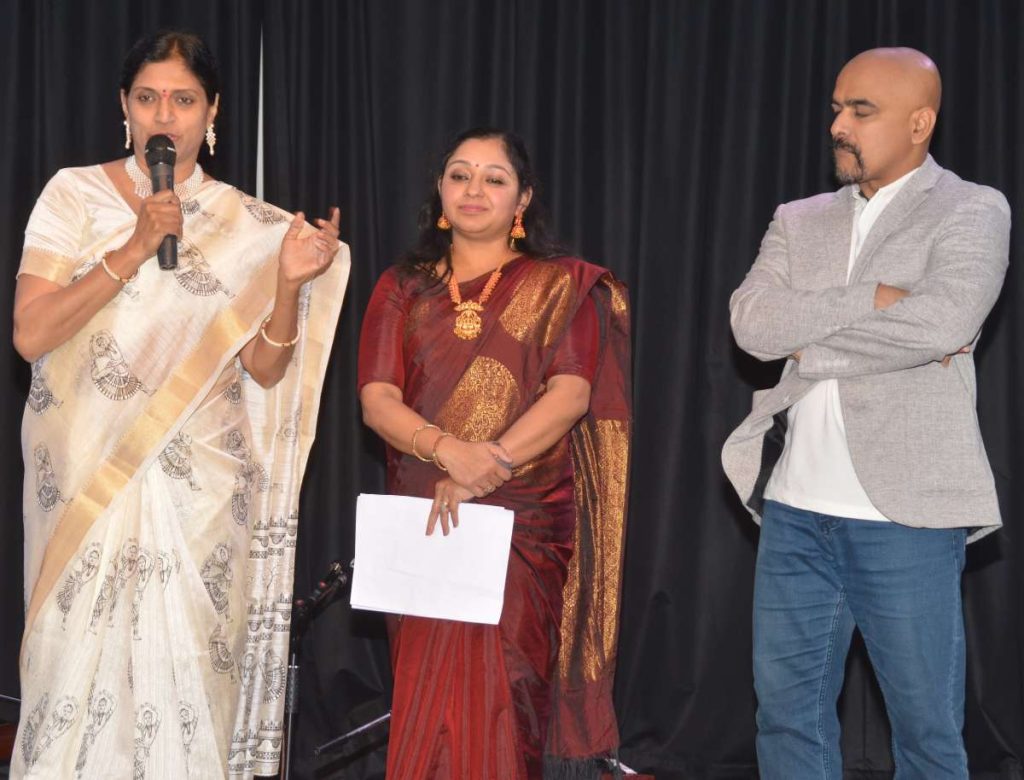 The Vote of Thanks was presented by Sushil Rapatwar on behalf of Sanskruti Centre and a clarion call is given by Founder Ragasudha Vinjamuri to continue teaching, presenting and promoting authentic art forms for the overall socio-cultural well-being of the society.