Advertisement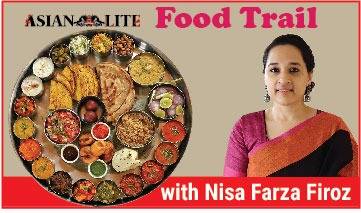 Carrot halwa is also known as gajar ka halwa is a north Indian desert made up of freshly grated carrot with milk, milkmaid, ghee and khoya which enhances the taste and makes the sweet richer. Gajar halwa is very popular in Indian households during occasions. This classic dessert gets its name from 'gajar' which means carrots in Hindi and 'halwa' is a pudding-like dessert from the Indian subcontinent. Although this gajar halwa recipe might seem long and time-consuming, it's totally worth it.
 People all over India make this for special occasions and festivals. There's a lot of handwork in this recipe so makes for a good arm workout. Gajar ka halwa along with being a delicious dessert also is very healthy. The milk in Gajar ka halwa adds to the nutritional value of the dessert with its protein and calcium content.
This is just the right dish for you whether you want to satisfy your sweet tooth, excite your kids or entertain guests, serve this classic, rich, creamy sweet as dessert.
Ingredients
Carrot-1kg
Cinnamon sticks-1 (small)
Cardamom – 4
Milk-350 ml
Khoya or mawa-1/4cup
Milkmaid- 300gms
Cashews-2tbsp(chopped)
Badaam-2tbsp(chopped)
Raisons- 2tbsp(chopped)
Ghee—3/4cup
Method
Rinse the carrot nicely and peel them. Grate  them in a food processor.
Heat ghee in a heavy bottom pan on low medium flame.
Add cinnamon stick and cardamom to the ghee to splutter.
Now add in the grated carrots and sauté for 2 minutes in the ghee until nice aroma comes out.
Add in the milk. Stir and cook on medium flame. Keep stirring in intervals to prevent burning at the bottom
Cook until the milk is completely evaporated
Add in the milkmaid and stir and cook till the moisture is gone (if you want you can add more milkmaid according to your sweetness)
Add the khoya or Mawa in to it. Stir and cook until the halwa thickens. You will see fine milk solids in the mixture.
Heat another pan add 2tsp of ghee. roast the dry fruits and add it to the halwa.
Serve the carrot halwa warm and enjoy it.
ALSO READ-Minty Black Chickpea Salad: A perfect recipe to boost heart health