Advertisement

Biden said the US plans to establish a permanent headquarters for the Fifth Army Corps in Poland and maintain an additional rotational brigade of 3,000 troops in Romania….reports Asian Lite News
President Joe Biden on Wednesday announced significant US reinforcements of NATO forces in Europe to meet threats across every domain — land, air and sea, as the much-awaited transatlantic summit began in Madrid amid the raging conflict in Ukraine.
Addressing alongside the NATO secretary-general Jens Stoltenberg, Biden declared new troop movements, equipment shipments and military installations amid the Russia-Ukraine war.
"The United States and our allies are stepping up and proving that NATO is needed now more than ever, and is as important as it ever has been," Biden was quoted as saying by CNN.
Biden said the US plans to establish a permanent headquarters for the Fifth Army Corps in Poland and maintain an additional rotational brigade of 3,000 troops in Romania.
Besides this, Washington will also enhance rotational deployments to the Baltic States, send additional F-35 fighter jet squadrons to the UK and station additional air defence and other capabilities in Germany and Italy.
"Together with our allies, we are going to make sure that NATO is ready to meet threats from all directions across every domain, land, air, and sea," Biden said.
Biden has also announced Washington's plan to build up air defence capabilities in Germany and Italy.
"We are going to send two additional F-35 squadrons to the UK and station additional air defence and other capabilities in Germany and in Italy," Biden told reporters on the sidelines of the NATO summit in Madrid.
The US is also going to enhance its rotational deployments in the Baltic states, as well as increase the number of destroyers based at the Rota naval base in Spain to six, Biden added.
NATO summit began in Madrid on Tuesday, allowing the western military alliance to show a joint front against Moscow, and start the process of Finland and Sweden's inclusion in the alliance.
This summit comes as Turkey lifted its veto over Finland and Sweden's bid to join NATO, ending a dispute that tested the unity of the alliance amid the Ukraine conflict.
This deal signals a significant shift in security dynamics in Europe as the Nordic countries abandon their decades-long neutrality to enter the military alliance.
Finnish President Sauli Niinisto on Tuesday said that Turkey has agreed to support Finland and Sweden's NATO membership bids, removing the main hurdle to the two countries joining the alliance.
Niintso said that a joint memorandum on the matter was signed by Turkey, Finland and Sweden in Madrid. The joint memorandum underscores the commitment of Finland, Sweden and Turkey "to extend their full support against threats to each other's security," Niinisto said.
"The concrete steps of our accession to NATO will be agreed by the NATO allies during the next two days, but that decision is now imminent," he added.
Stoltenberg said he is "confident" that Finland and Sweden will be able to successfully join NATO after the signing of the trilateral memorandum of understanding.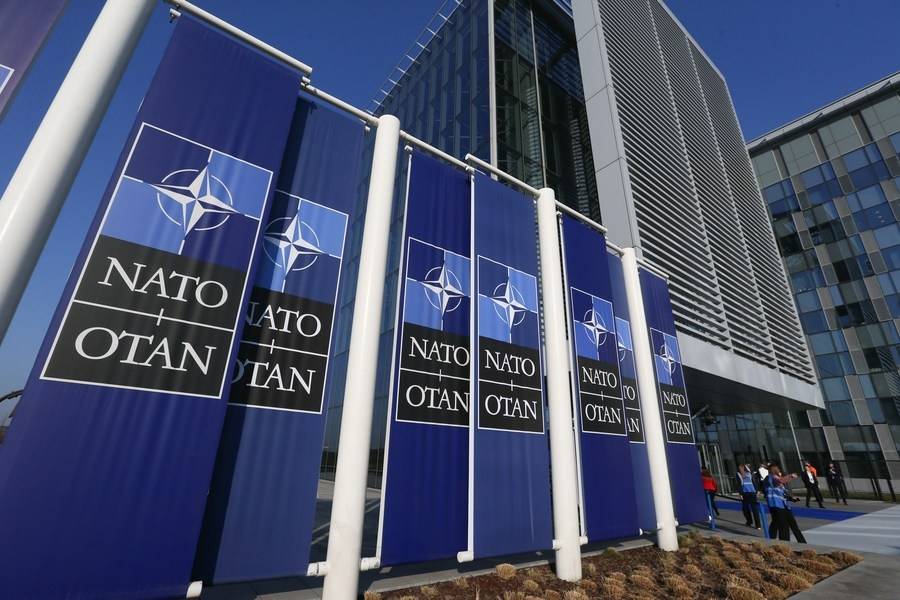 Russian 'Salad' on NATO menu raises eyebrows
As they waited for the arrival of Biden and other world leaders in the high-security NATO summit venue on the outskirts of Madrid on Tuesday, international officials and journalists were bemused to find "Russian Salad" on the top of the in-house restaurant menu.
The melange of peas, potatoes, carrots and mayonnaise is a staple on Spanish restaurant menus but ahead of a summit at which Russia is expected to be labelled as a security threat in the alliance`s new strategic concept over its invasion of Ukraine, its presence on the menu caused consternation.
"Russian salad at a NATO summit? I`m a little surprised by that choice of dish," journalist Iñaki López told Spanish media outlet La Sexta. The dish`s attractively high carb content appeared to trump its questionable name, however, and it reportedly sold out within hours.
More diplomatic thought was applied to the menu served to visiting defence and foreign ministers at a banquet at the Baroque Santa Cruz Palace in Central Madrid on Tuesday evening.
Jose Andres, the Spanish chef featured in the Netflix series Chef`s Table who coordinated the meal, served the classic tapa but added "tomato dumplings" and re-christened it "Ukrainian salad" as he has done in his restaurants across Spain.