Advertisement

Labour is preparing for the general elections in 2024. The party promises to reform non-dom tax rules which benefit a 'privileged few.' The non-dom status applies to about 75,000 people and most of them living in London…reports Asian Lite News
The Labour party said that if elected it would cut the length of time for non-doms to enjoy tax benefits. The move to cut the duration from 15 to 5 will benefit genuine applicants.
The party's plans come after the disclosures about the tax status of Chancellor Rishi Sunak's wife Akshata Murthy and Health Secretary Sajid Javid.
Labour said it was time to shake up the rules, which are more than 200 years old, bringing them into line with other major economies such as France, Germany and Canada.
"If you make Britain your home you should pay your taxes here," Shadow chancellor Rachel Reeves told Sky News. "That is more important than ever because at the moment we are in a cost of living crisis. Everybody is noticing those rising prices."
She said that with taxes being increased for working people and employers it was "absolutely right that loopholes are closed down that mean that there are a privileged few who are getting out of paying their fair share of taxes".
Labour leader Keir Starmer confirmed that he would not have those claiming non-dom status in his cabinet as believed it was an issue of fairness.
Ms Reeves described the system as "outdated, unjustifiable and unfair".
She said: "We would abolish non-dom status but like in other modern economies we would have rules for people who are temporarily in the UK for a short period of time. In Germany and in Canada that is six months, in Japan it is five years.
"We will work with businesses for getting the appropriate period of time – but in the UK you can be here for year after year after year… if you live in the UK for 15 years you should be paying your taxes here."
"We're in the middle of a cost-of-living crisis at the moment and the Conservatives are increasing taxes for working people," Ms Reeves told BBC radio. "The government should do much more to crack down on some of the loopholes which mean some of the wealthiest in our society aren't paying their fair share of tax."
"If you make Britain your home you should be paying your taxes here, which is why we would abolish the non-dom status to ensure that that actually happens," Reeves added.
She said the policy would bring Britain in line with France, Canada and Japan that allow for "temporary" respite from domestic taxes for foreigners present in their countries for as long as 5 years.
Ms Reeves said Labour would consult on the time period. Scrapping non-dom status could earn the Treasury up to 1 billion pounds ($1.3 billion) a year in extra taxes, she said.
In a briefing paper, Labour said 1,900 non-doms who have been in the UK for between seven and 15 years pay the annual charge of £30,000 to £50,000 to keep that status. Those fees raise £70m a year for the Treasury but save those people "significantly more", the party said.
It cited a study by the EU tax observatory estimating that the gain to the Treasury from eliminating non-dom rules could be more than £1bn.
Tax leak Probe
Chancellor Rishi Sunak is demanding a Whitehall inquiry to find out who leaked details about his wife Akshata Murty's tax arrangements.
Murty has said she will pay UK taxes on her overseas income, following a row over her non-domicile status, the BBC reported.
Downing Street has rejected newspaper reports that its staff leaked damaging stories about Sunak to the media.
The Chancellor has asked senior civil servants for a full investigation to establish who divulged his wife's tax status.
His allies say very few people had access to the personal information, which Sunak declared to Whitehall officials when he became a minister in 2018, the BBC reported.
Some Conservative MPs say he was naive to think the details would remain private, and that he should have predicted that the tax arrangements would be criticised as inappropriate, despite being legal.
Sunak's team has dismissed suggestions of a rift with Downing Street and say the prime minister has been "incredibly supportive".
he Chancellor's brand, vigorously promoted since he came to office, has been damaged, with some members of the ruling Conservative Party questioning his judgement.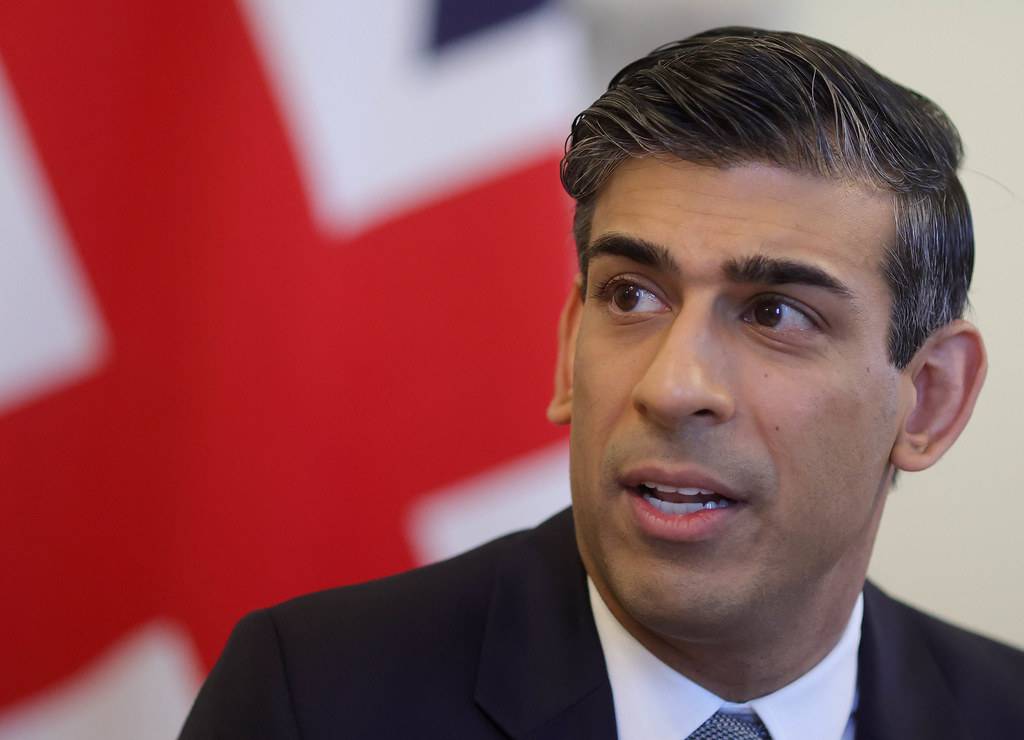 Opposition MPs have said Sunak's family is benefiting at a time when he is putting up taxes for millions of others, the BBC reported.
Opposition Labour Party MP Louise Haigh said: "I think the question many people will be asking is whether it was ethical and whether it was right that the Chancellor of the Exchequer, whilst piling on 15 separate tax rises to the British public, was benefiting from a tax scheme that allowed his household to pay significantly less to the tune of potentially tens of millions of pounds."
ALSO READ-LABOUR SEEKS EMERGENCY BUDGET TO TAME COST OF LIVING