Advertisement

The 73rd Republic Day of India was celebrated at London Sri Mahalakshmi Temple, East Ham by an enthusiastic group of people recently.
Organised and led by Cllr. Pushpa Makwana, Reena Pankhania, Tarla Mashru, Sharda Joshi and Raju Pankhania, the celebration included drawing of a beautiful Rangoli at the temple premises.
Marking the day India's constitution came into effect, annually celebrated in New Delhi with a spectacular show demonstrating her incredible military strength, technological advances and cultural diversity, equally jubilant people of varying ages have come together in the borough of Newham to observe the occasion diligently and traditionally.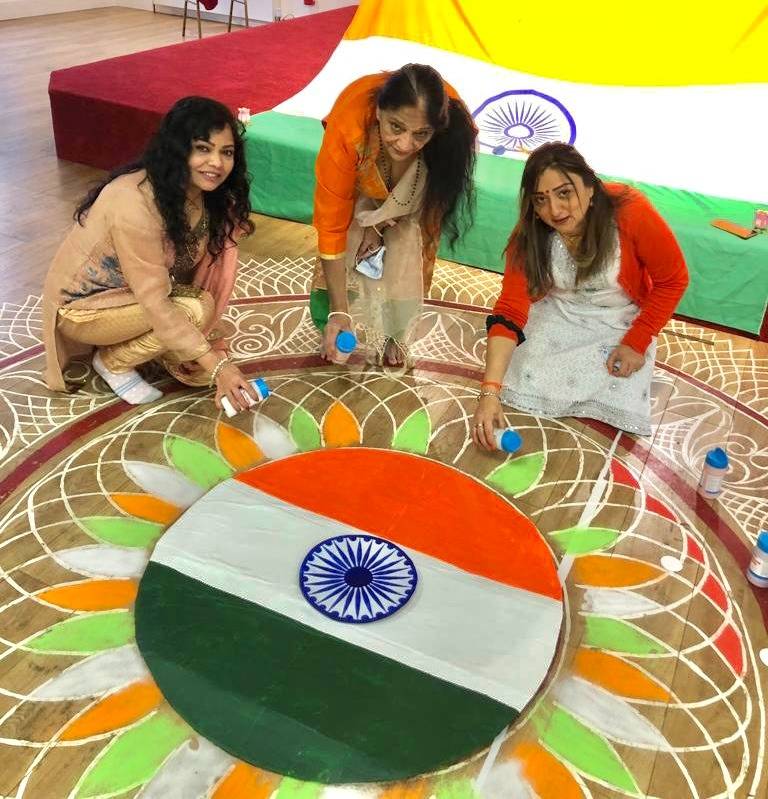 The East London Ladies took about three hours to collectively make the colourful Rangoli decorated with lamps with Indian tricolour in the middle.
Speaking to Asian Lite, Cllr Makwana said "Occasions like these bring out solidarity among members of the community. It is a day when people of all faiths, cultures, communities and sections come together to celebrate the rich history and culture of the country we originated from. It is also important for us to understand and also let the young generation understand the meaning of the tricolour, that the saffron colour signifies the strength and courage, while the green colour shows the fertility and growth, and the white colour indicates peace and truth"
The High Commission of India has encouraged several community groups in the UK to draw Rangolis and there was a great response to the activity.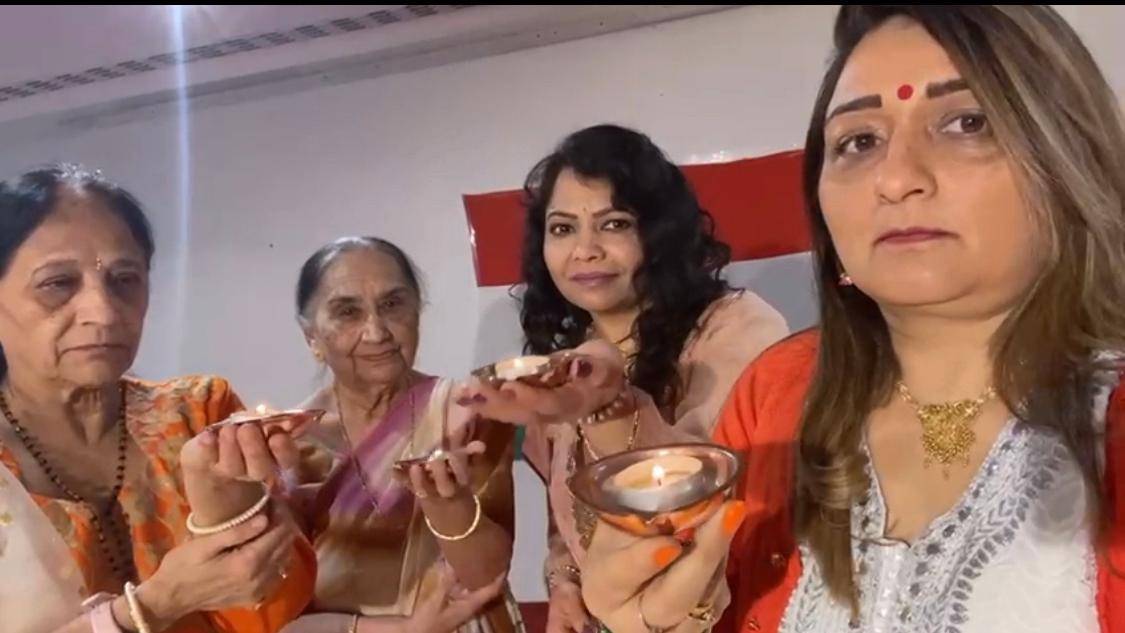 ALSO READ: Sanskruti Darshayaami – Captivating Republic Day celebrations in London