Advertisement

Despite the ongoing political impasse in Afghanistan after the Taliban takeover last year, 85 per cent of India's total requirements for nuts and dry fruits are being sourced from Kabul…writes Mahua Venkatesh
India has prominently featured among the few countries that provided assistance to Kabul, since the withdrawal of the US troops in August last year. Aid from India in the form of food and medicine to Kabul has been continuously flowing since the beginning of this year. Flights between the two countries have also been resumed now.
Afghanistan's Ambassador to India Farid Mamundzay, who was appointed by the ousted Ashraf Ghani government told India Narrative that New Delhi, which shares a special chord with the Afghans, now needs to play a more important role in engaging with the Taliban and bring the latter to the negotiating table. He noted that India can emerge as the key peace negotiator for Afghanistan.
"Our expectation from India is that it utilises its influence and power to persuade the Taliban and the world to come to a negotiating table..the Taliban is here to stay but now there has to be a roadmap," Mamundzay said.
The US-Taliban peace deal signed in Doha in early 2020 was based on four issues: reduction of violence, withdrawal of foreign troops, intra-Afghan negotiations, and guaranteeing that Afghanistan should not again become a refuge for terrorists.
While the US troops withdrew Afghanistan last year, the Taliban is yet to start intra Afghan negotiations. To adhere to the Doha accord, the Taliban would now need to fulfil the rest of the clauses.
Meanwhile, a large chunk of payment settlement for bilateral trade estimated at around $1 billion between India and Afghanistan is currently being routed through informal channels due to a paralysed banking system.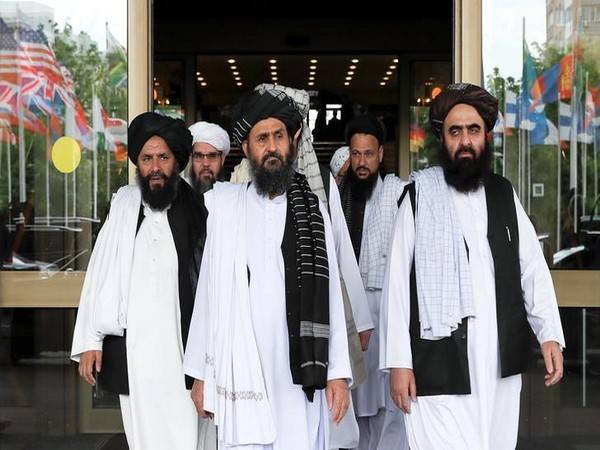 Despite the ongoing political impasse in Afghanistan after the Taliban takeover last year, 85 per cent of India's total requirements for nuts and dry fruits are being sourced from Kabul.
"But since there is no banking system in Afghanistan, the money does not come into the formal channel," Mamundzay told India Narrative.
Besides dry fruits and nuts, fresh fruits, saffron and asafoetida or heeng imported from Afghanistan continue to dominate the Indian markets.
Most of the goods are being sourced through the Wagah border. Once the goods are brought into India through the Wagah border, they are then distributed to other cities which include Mumbai, Kolkata and even in the metros in southern India.
Mamundzay also said that India needs to look at issuing visas to the Afghan students who have been studying in India. Approximately 2500 Afghan students are stranded in Kabul due to visa issues. "We have been talking to the Indian government on this matter…we have urged the Indian authorities to at least allow the women stuedents to
Last month External Affairs Minister S Jaishankar said that the delay in issuing visas to the students was due to certain logistical challenges.
"No one can doubt India's feelings for Afghans. We had a situation where we had to pull out our embassy, we did not even have a presence on the ground to verify what is what. At that time there was a lot of uncertainty about which passport was whose, whose visa was whose..these are real issues out  there,'' Jaishankar said while speaking at an event—Rising India and the World– in Vadodara.