Advertisement

The relationship between China and the United States has always been turbulent, with their differing government philosophies at the centre of those differences…reports Asian Lite News
President Joe Biden revealed in a speech to the US Naval Academy's graduating class that Chinese President Xi Jinping warned him that democracies are on the decline and that "autocracies will run the world".
Joe Biden who recently travelled to Asia to meet with the leaders of the Quad talked about a phone call he had with Xi Jinping the day he got elected to become the 46th President of the United States of America.
Talking about the phone conversation, the US President said, "We're living through a global struggle between autocracies and democracies. And I will note — and my co — I've met more with Xi Jinping than any other world leader has. When he called me to congratulate me on election night, he said to me what he said many times before. He said 'Democracies cannot be sustained in the 21st century. Autocracies will run the world'. Why? 'Things are changing so rapidly. Democracies require a consensus, and it takes time, and you don't have the time'. He's wrong."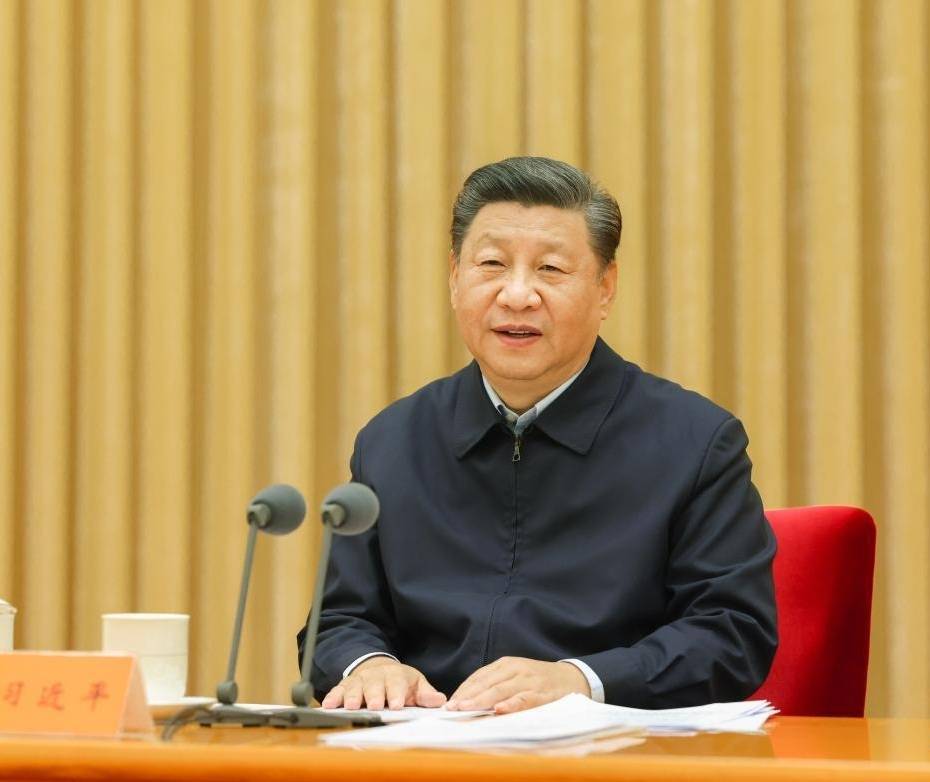 He went on to say, "Each of you, as you go out into the world, will not only be a proud member of the armed forces of the United States of America, you'll be representatives and defenders of our democracy. It sounds corny but, literally, our democracy. That's why you swear an oath not to me as your Commander-in-Chief or to any political leader, but to the Constitution."
The relationship between China and the United States has always been turbulent, with their differing government philosophies at the centre of those differences.
The most recent tensions between the countries has been around the issue of Taiwan which China believes to be a part of its nation but has a separate government allied with the United States. During his meeting with Quad leaders, Biden reaffirmed Washington's commitment to ensuring the security of the Taiwan Strait and preventing any change in the status quo unilaterally.
When asked whether the US is ready to get involved militarily to defend Taiwan, he replied in the affirmative, adding that this is the commitment that the US has taken on.
China in response said that the US was "playing with fire".
Biden visits Uvalde
Biden has visited a memorial to the 19 students and two teachers killed in a mass shooting at an elementary school in Texas earlier this week.President Joe Biden and First Lady Jill Biden visited the small Texas city of Uvalde on Sunday, as it mourned the loss of victims in a mass shooting at an elementary school.
The president stopped at a makeshift memorial of 21 white crosses — one for each of those killed during Tuesday's massacre.
The crosses have been erected around a fountain at Uvalde's courthouse square, where people have left growing piles of toys and flowers, as well as messages like "Love you" and "You will be missed."
The first lady later added a bouquet of white flowers to a pile in front of the Rob Elementary School sign.
The Bidens then headed for Mass at a local Catholic church and were later expected to meet with first responders and families affected by the attack, which killed 19 students and two teachers.
Outside the church, people urged Biden to "do something," to which Biden said, "we will."
This was Biden's second trip within weeks to comfort a community affected by such a loss. The president had visited Buffalo, New York, on May 17 to meet with families of victims after a shooter killed 10 Black people at a supermarket.
"We have to stand stronger. We must stand stronger. We cannot outlaw tragedy, I know, but we can make America safer," Biden said on Saturday, at a commencement address at the University of Delaware.
Public discourse has been focused on gun control, as recent incidents have brought the issue back into the spotlight.
"If there's anything I could tell Joe Biden, as it is, just to respect our community while he's here, and I'm sure he will. But we need change. We need to do something about it," said Mckinzie Hinojosa, whose cousin was killed in the Tuesday attack.
The police response to the shooting has been under scrutiny after the attack in Uvalde. Officials said on Friday that students and teachers repeatedly begged 911 for help as a commander told police officers to wait in a hallway.
Officers said the commander believed the suspect was barricaded in an adjoining classroom, and was not active anymore.
"When in God's name are we going to stand up to the gun lobby? Why are we willing to live with this carnage? Why do we keep letting this happen?'" Biden had said in a speech hours after the shooting.
Biden, who has lost two of his children, also spoke about the pain of the death of a child.
Biden has spoken against gun violence on numerous occasions and has propagated more control over arms.