Advertisement

Flooding occurred in more than 10 provinces and caused severe damage to public infrastructure, including highways and roads…reports Asian Lite News
The Taliban-led government in Afghanistan confirmed that at least 120 people died and 152 other injured due to floods in the past one months, which also caused heavy financial damage by affecting thousands of acres of agricultural land.

The announcement was made by the State Ministry for Disaster Management on Sunday, reports TOLO News.

Flooding occurred in more than 10 provinces and caused severe damage to public infrastructure, including highways and roads.

According to the Ministry, more than 600 houses have also been been fully or partially damaged.

Till Sunday, a heavy rain warning was in place for the provinces of Badakhshan, Kunar, Nuristan, Laghman, Nangarhar, Kabul, Ghazni, Zabul, Kandahar, Logar, Paktia and Paktika.

The Afghanistan Meteorological Authority had also warned of sandstorms in Balkh, Herat, Farah, Helmand, Kandahar and Nimroz, with wind speeds between 20-90 km/h.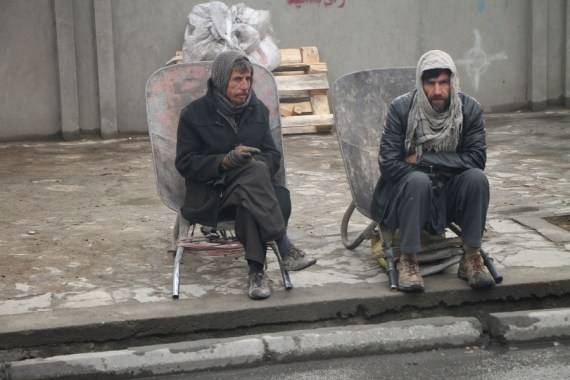 WFP faces fund shortage
The World Food Organisation (WFP) in Afghanistan said it is facing a shortage of funds to continue humanitarian operations in Afghanistan.

WFP's spokesman in Afghanistan, Waheedullah Amani said that the Organization needs more than $900 million for the next six months of operations, reports TOLO News.

He said that Organization has helped nearly 19 million Afghans since the start of 2022 and the aid includes foodstuffs and cash.

"$172 million is urgently needed to provide 150,000 metric tons of foodstuffs before winter in remote areas, in the areas where roads are being blocked by the first snow of the year," Amani said.

Meanwhile, residents of the capital city of Kabul complained about the lack of transparency in aid organizations.

"They took my name and ID card in every round of aid, but the community leader provided it to his relatives. I haven't received even one grain of rice," said Sikandar, a resident of Kabul.

"The poor people are destroyed. There is no aid to reach the poor," said Ahmashah, a resident of Kabul.

Some economists believe that the aid has not had a positive impact on the life of the citizens.

"Lacking a better assessment of the situation and the recognition of truly needy people, as well as lacking monitoring for transparency, and the high administrative and logistics expenses of the aid organizations, means that the aid will not be effective," said Shakir Yaqobi, an economist.