Advertisement

The Pakistani Meteorological Department has now warned that the country is expected to receive "above-normal" rains this month…reports Mahua Venkatesh
The Shehbaz Sharif government in Pakistan, which is already battling several economic challenges, has an added worry. The torrential rains in Pakistan after extreme heatwaves have damaged vast swathes of crops which include wheat and cotton. The rains have not only damaged crops but supply chain too has been hit as many roads and highways remained submerged under water, causing delay in transportation. This is likely to push food prices in the country further.

Already domestic inflation in July stood at a record 24.9 per cent.

The Pakistani Meteorological Department has now warned that the country is expected to receive "above-normal" rains this month.

According to New York based humanitarian information portal Relief Web, Pakistan has already received 60 per cent of total normal monsoon rainfall in just three weeks since the start of the monsoon season.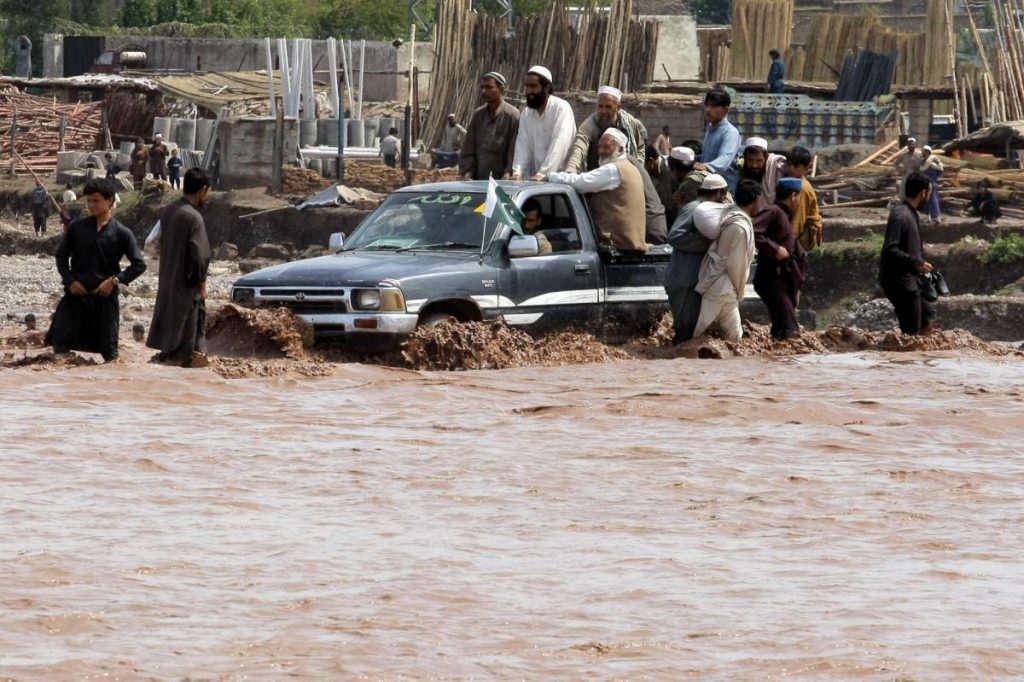 Heavy rains have resulted in urban and flash floods, landslides, and Glacial Lake Outburst Floods (GLOF) across Pakistan, particularly affecting Balochistan, Khyber Pakhtunkhwa, and Sindh Provinces, it said.

Along with heavy rains, the ongoing Russia-Ukraine war, extreme weather conditions and the overall economic health of the country are directly impacting food security in the South Asian nation.

The country's foreign exchange reserves at less than $9 billion at $8,575.16 million have also limited its room for expanding food imports. The annual food imports bill touched an all time high of $9 billion in 2021-22.

"Though the current coalition government has little to do with the situation, it may be tough for Shehbaz Sharif and his team to explain the status to the people," an analyst told India Narrative.

In 2021-22, Pakistan's sugar import bill touched $191.7 million. It imported 312,393MT of sugar in 2021-22 compared to 281,328MT, which cost $128.6 million. Tea imports had also risen. However, the government in a bid to reduce the imports of this beverage, has urged its citizens to consume less tea.

The government is hoping to get a bailout package from the International Monetary Fund but the delay in releasing the funds is only adding to the problems.

(The content is being carried under an arrangement with indianarrative.com)