Advertisement

With cumulative investments at $73.9 billion from 1996-2021, India is among the top five investors in Africa, says India's External Affairs Minister Jaishankar …reports Asian Lite News
Being a trusted partner in the journey of socio-economic development, India has extended concessional loans of over $12.3 billion to Africa, External Affairs Minister S. Jaishankar said on Tuesday.
The country has also granted $700 million of grant assistance, the minister said in his address at the 17th CII-EXIM Bank Conclave on India-Africa Growth Partnership.
He said that since post-colonial reconstruction is the shared goal of India and African countries, it is only to be expected that development partnership would have primacy in India's Africa policy. "This has been the centerpiece of the India-Africa Forum Summit (IAFS) that first commenced in 2008. Since then, the IAFS process has expanded very significantly both in scope and complexity of projects," Jaishankar said.
He noted that particularly after 2015, the intensified engagement underlines Prime Minister Narendra Modi's personal commitment to greater equity and sustainable development. "We have completed 197 projects so far, 65 more are currently under execution and 81 at the pre-execution stage," Jaishankar added.
He asserted that India's development projects in various sectors such as drinking water schemes to irrigation, rural solar electrification, power plants, transmission lines, cement, sugar and textile factories, technology parks and railway infrastructure have generated local employment and changed the life of many people in Africa.
'Committed to skill development'
"We are committed to enhancing capacity building and skill development among African youth. In this context, you would recall that we had announced 50,000 scholarships during IAFS-III in 2015, out of which more than 32,000 scholarship slots have already been utilised," the minister said while addressing the 17th CII-EXIM Bank Conclave on India-Africa Growth Partnership.
The Minister noted that it is a matter of pride for India that several high ranking leaders, ministers, officials from Africa have studied in Indian universities and other institutions. Apart from these, a number of students and officials from Africa have also been trained under the ITEC programme.
"To provide high quality virtual education and medical services to our partners, the e-VidyaBharti and e-ArogyaBharti networks were launched in 2019 for tele-education and tele-medicine respectively," Jaishankar said, adding that under these initiatives, youth from 19 African countries have enrolled for various degree and diploma courses.
"India has helped African countries to promote digital transformation through setting-up of IT Centres, Science and Technology Parks, and Entrepreneurship Development Centres (EDC)."
"I think there is ample scope in the sphere of technology, and with our emphasis on trust and transparency, India and Africa make natural partners," the minister asserted.
India among top five investors in Africa
External Affairs Minister S. Jaishankar on Tuesday said that India is among the top five countries that have invested in the African continent.
"With cumulative investments at $73.9 billion from 1996-2021, India is among the top five investors in Africa," Jaishankar said.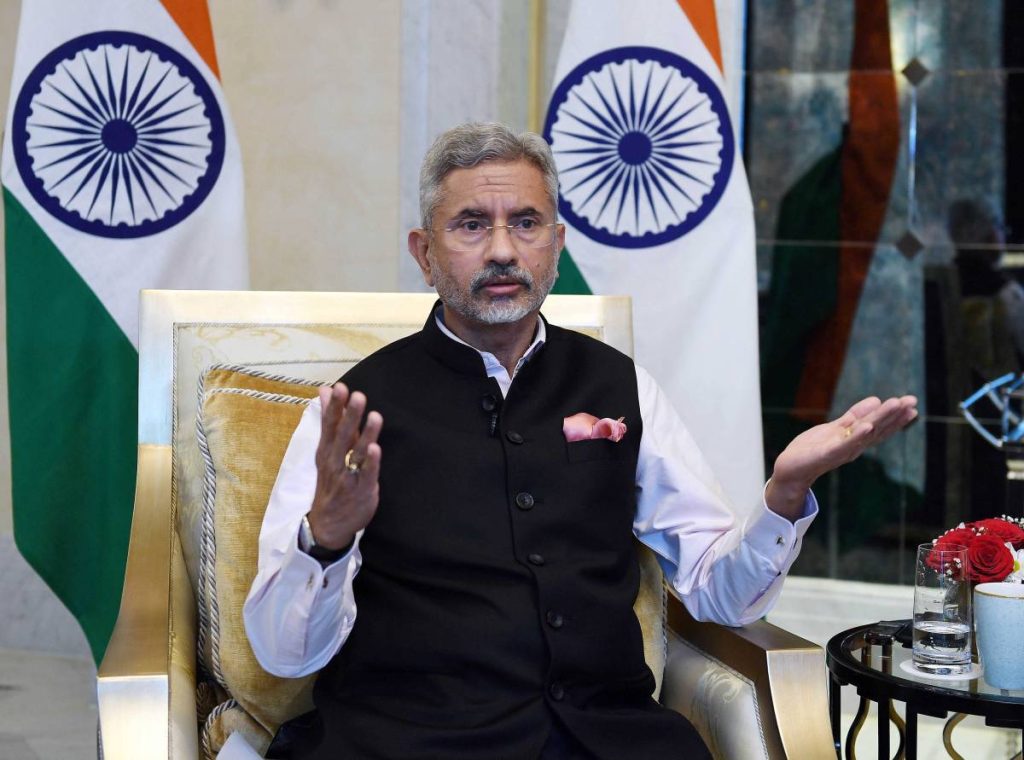 He said that India's bilateral trade with Africa has now reached $89.5 billion in 2021-22 compared with $56 billion the previous year. "Notably, through the Duty Free Tariff Preference (DFTP) Scheme that extends duty free access to 98.2 per cent of India's total tariff lines, India has opened its market to African countries. So far 33 LDC African nations have been entitled to get benefits under this scheme."
"We hope that the African Continental Free Trade Area Agreement (AfCFTA) which was commenced in 2021 would be helpful to Indian companies to enhance and intensify the business footprint in Africa," he said.
Jaishankar noted that in India, there is a growing recognition of the need of Atma Nirbharta (self-reliance). "Responsible governance today requires that critical needs of people are not held hostage by the vagaries and uncertainties of international markets. Food security and energy security have come into special focus in the context of the Ukraine conflict. Here too, India and Africa can work together for mutual benefit," the minister added.