Advertisement

Yadav praised Saudi Arabia and Egypt for hosting the Middle East Green Initiative Summit 2022, an event that aims to bring countries from all over the world under one roof …reports Asian Lite News
India is committed towards clean and green energy sources, Union Minister for Environment, Climate Change and Forests Bhupender Yadav said on Monday.
Speaking at the Middle East Green Initiative Summit 2022, which is taking place in Egypt's Sharm El-Sheikh on the sidelines of COP27, he stated that the National Hydrogen Mission is a leap in that direction.
Yadav praised Saudi Arabia and Egypt for hosting the Middle East Green Initiative Summit 2022, an event that aims to bring countries from all over the world under one roof to build the infrastructure necessary to cut emissions and safeguard the environment.
He commended them for the initiative, which aims to plant 50 billion trees across the region and will increase employment prospects and national resilience. He also appreciated Egypt's efforts to achieve net-zero shipping through the generation of green fuels.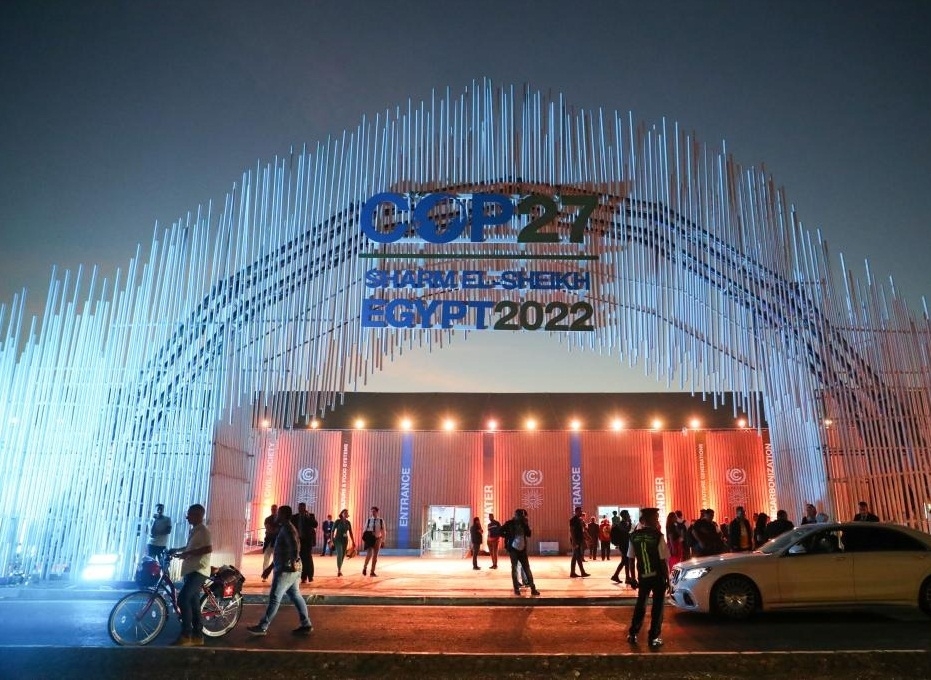 During his address, Yadav also said that India has come to COP27 with hopes and expectations that nations will implement their "enhanced commitments" speedily. This would make "tangible differences in the lives of the most vulnerable people," he added.
He pointed out that India has highlighted the role of people on this planet to achieve the goals of combating climate change.
He continued by saying that as part of the UN's Decade of Action for the SDGs, India had started a number of initiatives to promote resource efficiency and the circular economy, including waste management and prevention.
Union Minister Yadav also mentioned the International Solar Alliance, describing it as a testament to India's goal of supplying cheap and clean energy.
He extended an invitation to other nations to join India-led initiatives like the Coalition for Disaster Resilient Infrastructure, which focuses on the easy and quick mobilisation of technology, finance, and necessary information for small island developing states, and the Leadership Group in Industry Transition (Lead IT) track, which includes Sweden and focuses on difficult-to-abate industrial sectors. (India News Network)