Advertisement

Jaishankar is on a three-day visit to France to attend EU Ministerial Forum for Cooperation in the Indo-Pacific….reports Asian Lite News
External Affairs Minister S Jaishankar on Monday met his Bangladesh counterpart Dr AK Abdul Momen and said that 2021 was a great year for the India-Bangladesh relationship.
Taking to Twitter, he said, "Good meeting with Bangladesh FM Dr. AK Abdul Momen. Appropriate that it should be on International Mother Language Day. Noted that 2021 was a great year for the relationship. Committed to taking it to an even higher level in 2022."
Jaishankar is on a three-day visit to France to attend EU Ministerial Forum for Cooperation in the Indo-Pacific.
During his visit, Jaishankar met with French counterpart Jean-Yves Le Drian and French Defence Minister Florence Parly. He also met his New Zealand counterpart and exchanged perspectives on Indo-Pacific.
India-Bangladesh Friendship Dialogue
India is looking forward to the next BIMSTEC (The Bay of Bengal Initiative for Multi-Sectoral Technical and Economic Cooperation) Summit, said Foreign Secretary Harsh Vardhan Shringla on Monday.
Shringla made these remarks at the Interaction with Bangladesh Delegation at the 10th India-Bangladesh Friendship Dialogue organized by the India Foundation.
Shringla said that India remains committed to building the momentum of regional cooperation under the BIMSTEC Framework. It can be an important vehicle for enhancing economic cooperation, development and connectivity in the region. We are looking forward to the next BIMSTEC Summit, the Ministry of External Affairs (MEA) said in a statement.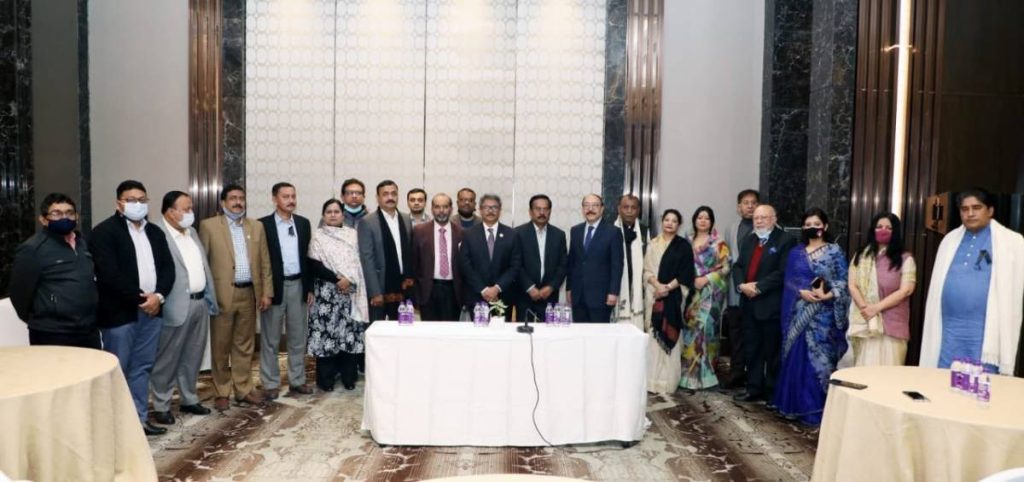 The summit will be hosted by Sri Lanka next month. BIMSTEC constitutes a unique link between South and South-East Asia with five Members from South Asia (Bangladesh, Bhutan, India, Nepal and Sri Lanka) and two from South-East Asia (Myanmar and Thailand).
"Bangladesh is commemorating 'Ekushey' or Language Day. 70 years ago on this day, the youth of the then East Pakistan made supreme sacrifices for the recognition and respect for their mother language. Now the whole world celebrates this day as International Mother Language Day. I pay my tributes to the language heroes who laid down their lives for a very noble cause," Shringla said.
Shringla highlighted the relationship between India and Bangladesh and said "we have been able to achieve some remarkable feats together in recent years."
He said that 2021 was a milestone in their bilateral ties as both the President of India and Prime Minister paid a visit to Bangladesh to celebrate the 'Triveni' of the historic anniversaries of Bangladesh's independence, Victory Day and the birth centenary of Bangabandhu Sheikh Mujibur Rahman.
External Affairs Minister Dr S Jaishankar also paid a visit to Dhaka last year. "These high-level engagements are reflective of the priority that both countries attach to this relationship. More importantly, they reflect the trust and confidence that we have in each other," he said.
Talking about Bangladesh's growth, Shringla said, "as Bangladesh commemorates 50 years of its independence, I am happy to note that its growth has proven its detractors wrong. Bangladesh has emerged as a role model for strong socio-economic growth. The growth of Bangladesh is not just in the interest of the people of Bangladesh, but equally, in the interest of the region and beyond. It is this spirit of interdependence and fraternal ties that drive our development cooperation with Bangladesh, which is the largest that we have with any country."
Foreign Secretary stressed on working closely to strengthen border infrastructure to ensure smooth transit of goods and people while ensuring that illegal activities are kept under check. An example of this approach is our objective of establishing additional border haats. (ANI)