Advertisement

Sheikh Mohamed interacted and exchanged talk with the heads of the participating delegations about the importance of their engagement in the twin shows, reports Asian Lite News
His Highness Sheikh Mohamed bin Zayed Al Nahyan, Crown Prince of Abu Dhabi and Deputy Supreme Commander of the UAE Armed Forces, on Tuesday visited the fifth edition of UMEX & SimTEX 2022, being staged at Abu Dhabi National Exhibitions Centre.
The three-day event, which opened on 21 February, is being organised by Abu Dhabi National Exhibitions Company (ADNEC) in cooperation with the UAE Ministry of Defence. This year's edition sees the participation of 134 companies from 26 countries.
During the tour of a number of national, regional and global pavilions, His Highness Sheikh Mohamed viewed the latest technological innovations and solutions in areas of unmanned systems, simulation, training, AI, robotics, and multi-use systems for defence and civilian sectors.
Sheikh Mohamed interacted and exchanged talk with the heads of the participating delegations about the importance of their engagement in the twin shows.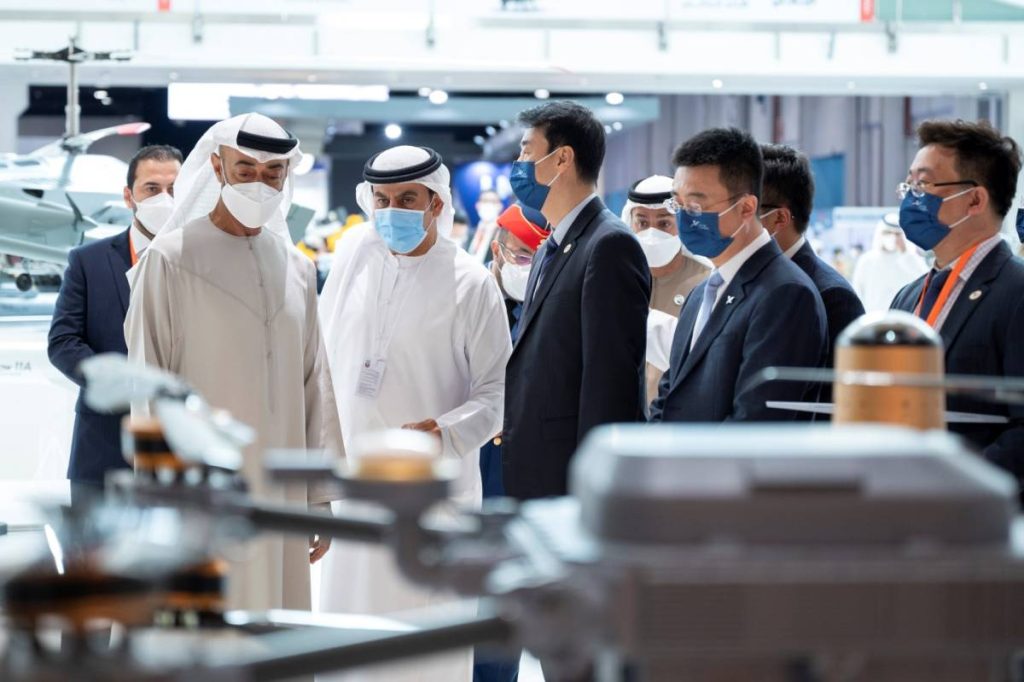 Sheikh Mohamed commended the neat organisation of the event in a manner that, he said, befits the prominent status of the UAE. He praised the high level and quality of this year's turnout that, Sheikh Mohamed said, reflects the significant developments happening in the field of unmanned systems.
"By hosting such global exhibitions, UAE aims to strengthen cooperation and partnerships and support defence capabilities with the objective of facing common challenges, based on its pivotal role in enhancing regional security and stability," Sheikh Mohamed said.
Meanwhile, Lt. General Hamad Mohammed Thani Al Rumaithi, Chief of Staff of the UAE Armed Forces, held separate meetings with Field Marshal Birhanu Jula, Ethiopian Chief of General Staff, and Lt. General Mukhtar Bellah Shaaban, Commander of the General Staff of the Mauritanian Army, at his office at UMEX 2022 and SimTEX 2022.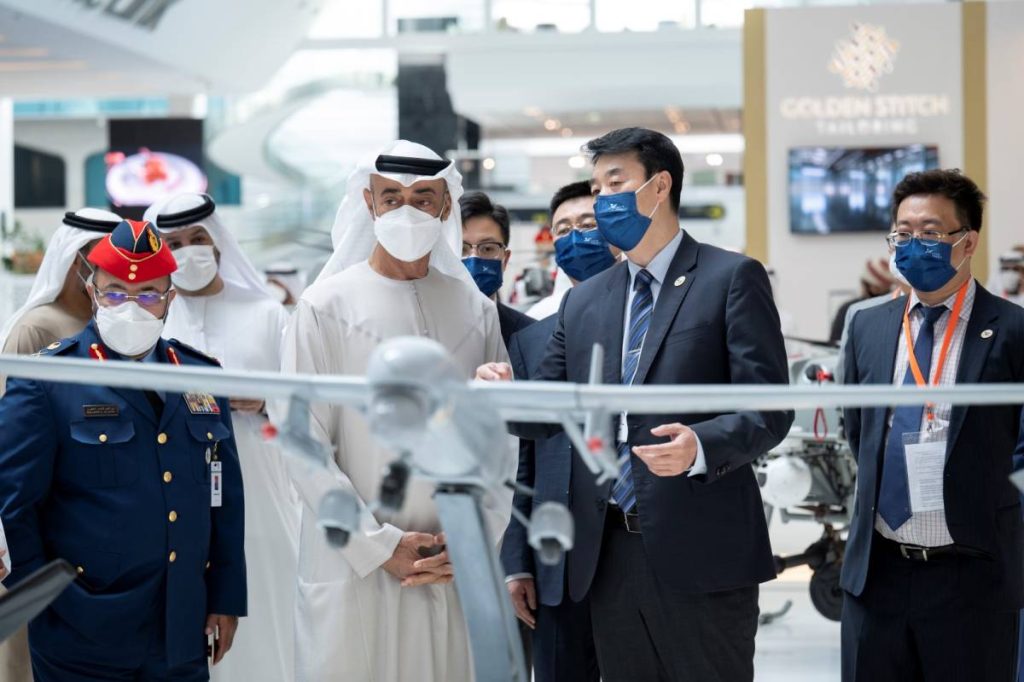 During the meetings, they discussed their bilateral cooperation, especially in military and defence areas, and ways of developing them to serve their mutual interests.
The two meetings were attended by high-ranking officers and the delegations accompanying the two guests.
Remote Control Weapon Station
EDGE Group, an advanced technology group for defence and beyond and one of the top 25 defence contractors globally, has unveiled the 7IS Remote Control Weapon Station (RCWS) at UMEX 2022.
The 7IS is a two-axis, servo-controlled, stabilised system developed by EDGE entity HALCON, and provides the operator with a 360-degree coverage. The vehicle-mounted system features an optical payload with seven lenses and a weapon cradle armed with a M4 Colt 5.56mm assault rifle that has 30 and 50 round magazines, providing an immediate and effective armed response to detected threats.
ALSO READ: UAE leaders meet in Abu Dhabi to discuss future projects
The 7IS can operate in weather conditions between -5 to 50 degrees Celsius.
The EDGE stand at UMEX demonstrates HALCON's technological leadership in the aerial defence domain. In addition to the 7IS, other products on display are the Shadow 25 and Shadow 50 loitering aerial munitions, the Hunter series of tube-launched unmanned aerial vehicles (UAVs) and the REACH-S UAV.