Advertisement

A ship hijacking and COVID-19 cases dominated the headlines in India today, as election battles played out in the background.
Ship hijacking: India working on to secure release of seven nationals: India is closely monitoring developments following the seizure of the UAE flagged ship Rwabee in Yemen, the Ministry of External Affairs has confirmed. "We are in touch with the company operating the ship and have been informed that out of the 11 crew members onboard the ship, seven are from India," MEA spokesperson Arindam Bagchi said on Tuesday in a statement. He added that all crew members are "safe" and New Delhi is making all efforts to secure their early release.
COVID-19 updates: The country reported 1,94,720 COVID-19 cases in the last 24 hours, a number that is 15.8 per cent higher than yesterday's 1.68 lakh cases, according to Indian government data this morning.
Though the Omicron strain is milder and is leading to less hospitalisation, everyone will eventually get the virus at some point, a top government official said today.
The Omicron variant of Covid-19 is "almost unstoppable" and booster vaccine doses won't stop the rapid spread of the virus, said Dr. Jaiprakash Muliyil from the Indian Council of Medical Research to NDTV. "It makes no difference. The infection will occur. It has occurred all over the world regardless of this," he added, about booster doses.
Assembly election battles intensify: Uttar Pradesh, one of the most hotly contested states in India has seen some striking developments. In a massive hit to the ruling BJP and Yogi Adityanath government, a minister and four MLAs quit the party yesterday (January 11) and joined the party's main challenger, Akhilesh Yadav's Samajwadi Party. Swami Prasad Maurya, a top minister in the Yogi Adityanath government, posted his resignation letter on Twitter, reported NDTV.
Shortly after his resignation, four more MLAs close to him – Roshan Lal Verma, Brijesh Prajapati, Bhagwati Sagar and Vinay Shakya – also quit the party.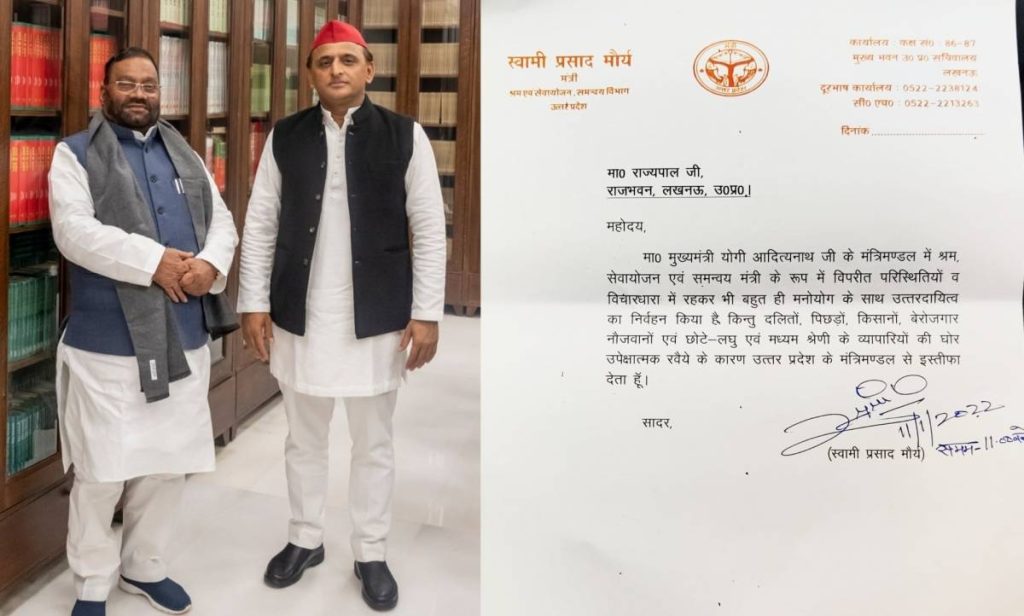 Five states will go to the polls over the next two months starting February 10.
Pakistan
PPP Chairperson Bilawal Bhutto-Zardari has slammed the PTI government for bringing a "tsunami of taxes" through the mini-budget, reported Dawn.
He warned that the burden of the PTI government's agreement with the International Monetary Fund (IMF) would fall on the common man, which would lead to "economic slaughter" across the country. The Pakistan government has tabled controversial legislations required to meet conditions of the IMF in the National Assembly.
Bangladesh
Cattle smuggling results in death of BSF personnel: An Indian Border Security Force (BSF) constable was allegedly killed by cattle smugglers at Malda in north Bengal on Monday, officials said. According to senior BSF officials, the 30-year-old constable, Vivek Tiwari, 30, was overpowered and drowned in a canal by cattle smugglers close to the Indo-Bangladesh border when he tried to stop them.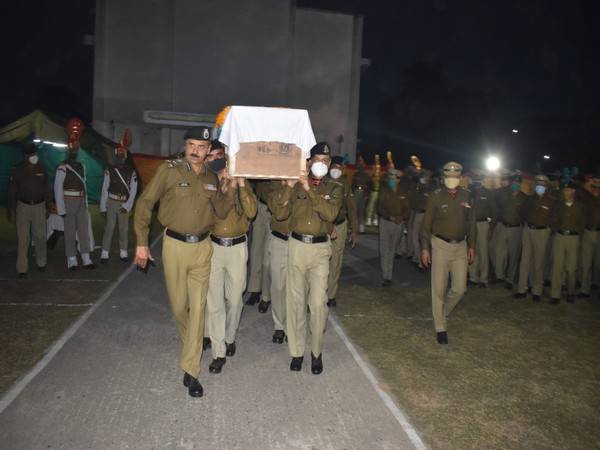 "We have lodged a complaint with the Bamangola police station in Malda. A case has been initiated," said SS Guleria, DIG BSF (South Bengal Frontier).
Sri Lanka
Sri Lanka luxury train: the Indian High Commission in Sri Lanka has called the launch of a train in Colombo, a 'significant landmark in India-Sri Lanka ties'. The luxury train service, which was started with a Line of Credit from India, is likely to significantly boost tourism in the crisis-hit nation.
The train will connect the Jaffna district with the capital city of Colombo and is being cited as a significant landmark in the strategic and cooperation ties between the two nations.
On a lighter note…
Siddharth has apologised to Saina Nehwal for his tweet, and she said she is "happy" with his apology.
Recently, Siddharth's response to a tweet by badminton player Saina Nehwal had triggered an uproar for its sexist undertones. However, the actor has since apologised for it on Twitter, saying that his "word play" had "none of the malicious intent" that was attributed to it.
The badminton star today said: "Happy that Siddharth has apologised."
On January 5, Saina had condemned the security lapse in Punjab during Prime Minister Narendra Modi's visit. In response, Siddharth had tweeted, "Subtle cock champion of the world… Thank God we have protectors of India. Folded hands. Shame on you Rihanna."
Meanwhile, in a chat with AsianLite, actress Soha Ali Khan spoke about her OTT debut with 'Kaun Banegi Shikharwati' and why she finds the online space so very exciting. Read the full story here.
ALSO READ: India, UK businesses hope for win-win deal with launch of FTA talks