Advertisement

In February 2021, President Joe Biden and Russian President Vladimir Putin had agreed on an extension of New START…reports Asian Lite News
The US has not yet offered any new talks on nuclear arms control, according to Russian Foreign Minister Sergei Lavrov.
"They have not even proposed to resume these talks," Lavrov said on Wednesday during a visit to Myanmar.
At issue is a replacement for the New START disarmament treaty, the only remaining major arms control agreement between the US and Russia. The treaty limits the nuclear arsenals of both countries to 800 delivery systems and 1,550 operational warheads each, dpa news agency reported.
In February 2021, President Joe Biden and Russian President Vladimir Putin had agreed on an extension of New START.
Earlier in the week a month-long UN conference to review the Treaty on the Non-Proliferation of Nuclear Weapons (NPT) got under way.
Biden said at the UN conference that his administration was ready to negotiate "expeditiously" on a new arms control framework to replace the New START treaty when it expires in 2026. "But negotiation requires a willing partner operating in good faith," Biden had stressed.
And Russia's war on Ukraine represents an attack on the cornerstones of the international order, he added.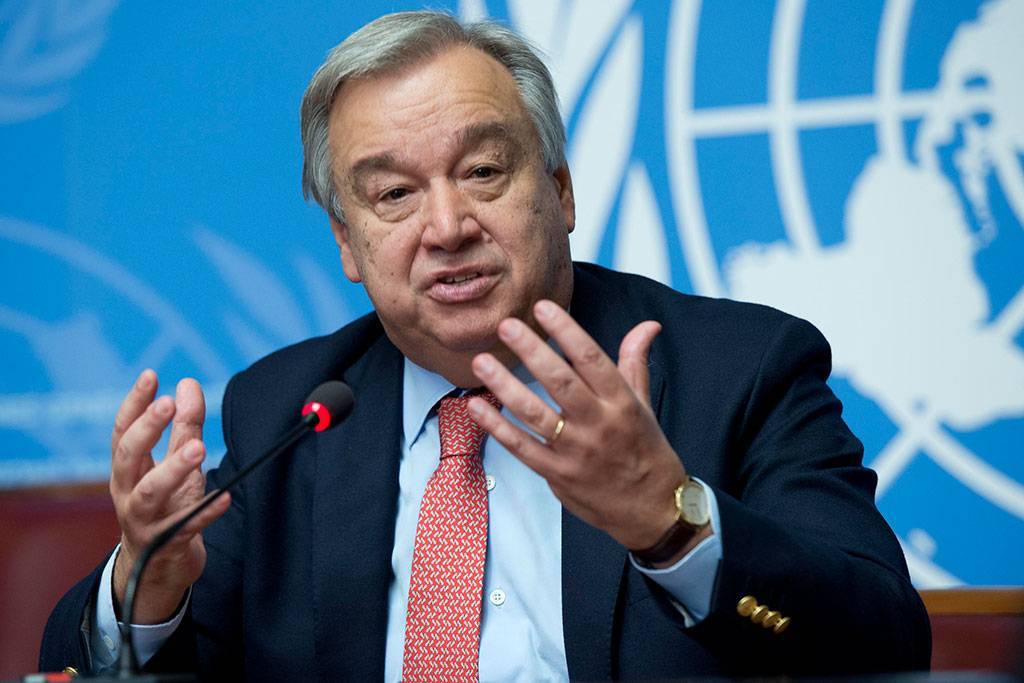 Guterres warns of 'nuclear annihilation'
Meanwhile, United Nations Secretary-General Antonio Guterres warned that once-unthinkable nuclear conflict is back in the realm of possibility, speaking at the start of a conference in New York.
His warning came as leaders met at the United Nations for the 10th review conference of the Treaty on the Non-Proliferation of Nuclear Weapons (NPT), which came into force in 1970.
"Today, humanity is just one misunderstanding, one miscalculation away from nuclear annihilation," he said.
"The climate crisis, stark inequalities, conflicts and human rights violations, and the personal and economic devastation caused by the COVID-19 pandemic, have put our world under greater stress than it has faced in our lifetimes," Guterres said.
This was occurring "at a time of nuclear danger not seen since the height of the Cold War," he said. "Humanity is in danger of forgetting the lessons forged in the terrifying fires of Hiroshima and Nagasaki," Guterres said.
The war in Ukraine has raised geopolitical tensions to levels not seen since the 1962 Cuban Missile Crisis, Guterres stressed.
The NPT is a landmark international treaty to prevent the increase of nuclear weapons and to promote cooperation in the peaceful use of nuclear energy.
Under normal circumstances, it is subject to review every five years, but the 10th conference was postponed due to the COVID-19 pandemic.
It comes as concerns are rising about China's rapid uptake of nuclear arsenal and the spread of nuclear technology, especially in Iran and North Korea.
India, Pakistan, Israel and North Korea are not part of the pact that 191 states have signed. All five leading nuclear powers, the United Kingdom, Russia, France, China and the United States are part of the NPT while North Korea withdrew in 2003.