Advertisement

Russia's Deputy Minister of Foreign Affairs says that while Moscow prefers a diplomatic approach towards the Korean peninsula but blames US and allies in the region taking a different path…reports Asian Lite News
Russia on Friday said that the United States was testing the patience of Moscow's tacit ally North Korea after Pyongyang fired an intercontinental ballistic missile that landed near Japan.
Deputy Minister of Foreign Affairs of Russia Sergei Ryabkov told the state-run RIA Novosti news agency that while Moscow prefers a diplomatic approach towards the Korean peninsula, "it's been particularly evident recently that the United States and its allies in the region, prefer a different path."
"It's as if Pyongyang's patience is being tested," he was cited as saying.
South Korea president calls for strong sanctions
South Korea's President Yoon Suk-yeol ordered officials to push for strong sanctions on North Korea after the reclusive regime fired a suspected intercontinental ballistic missile on Friday.
During an emergency national security council meeting, Yoon also called for implementation of strengthened extended deterrence to counter the North's threats, his office said in a statement.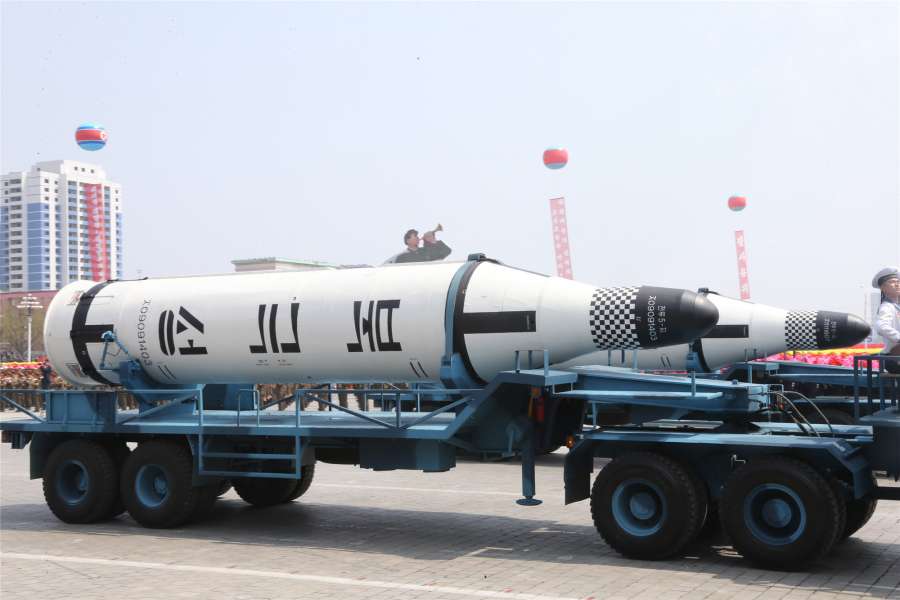 N Korea missile had the range to reach US mainland
The missile fired on Friday by North Korea had sufficient range to reach the United States mainland, Japan's defence minister Yasukazu Hamada said. The missile was capable of flying as far as 15,000 km (9,320 miles, the minister informed.
Earlier Hirokazu Matsuno, the chief cabinet secretary, had said that the projectile, in the class of intercontinental ballistic missiles (ICBM), reached an altitude of 6,000 km (3,730 miles), covering a range of 1,000 km (622 miles).
APEC summit disrupted
Asia-Pacific leaders gathered in Bangkok on Friday for a summit to focus on economic woes but their schedule was disrupted by a North Korean suspected intercontinental ballistic missile test while police fired rubber bullets to disperse protesters.
An official in charge of the security for the summit said police fired rubber bullets to disperse about 350 Thai anti-government protesters after a clash about 10 km (6 miles) from the summit venue in the capital, Bangkok.
APEC host Prime Minister Prayuth Chan-ocha of Thailand, earlier urged participants at the summit to seek sustainable growth and development after economic and social challenges from COVID, climate change and geopolitical rivalries.
Established to promote economic integration, APEC groups 21 economies that account for 38% of the global population, and 62% of gross domestic product and 48% of trade.
Prayuth did not refer to North Korea's missile, which Japanese officials said landed just 200 km (130 miles) off Japan and had sufficient range to reach the mainland of the United States.
Japanese Prime Minister Fumio Kishida, who is in Bangkok for the APEC meeting, told reporters that North Korea had "repeated its provocations with unprecedented frequency".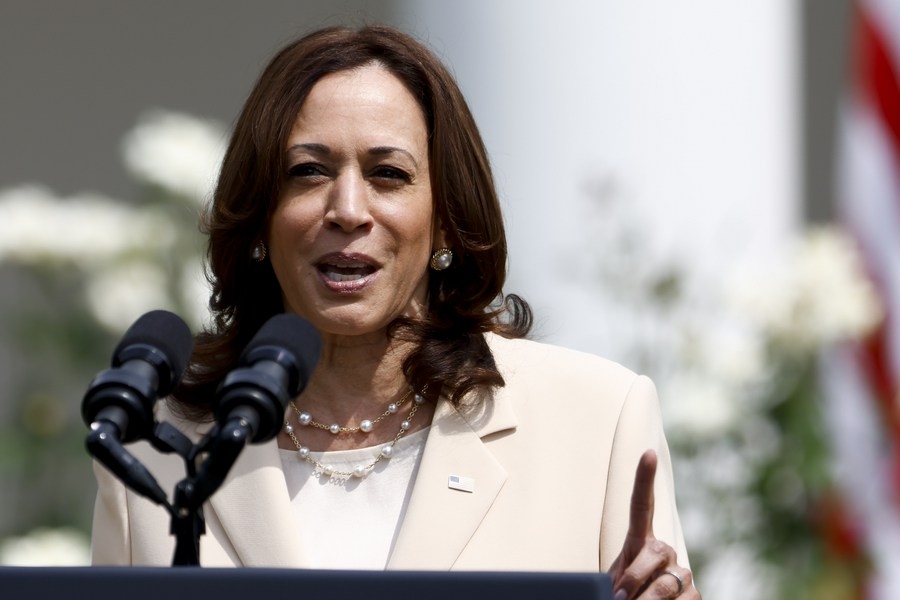 Stop destabilising acts, says Kamala Harris
Manwhile, Vice President Kamala Harris and leaders from Japan, South Korea, Australia, New Zealand and Canada vowed to pressure North Korea as they held urgent talks Friday on Pyongyang's launch of an intercontinental ballistic missile.
Hours after North Korea fired a missile that Japan said was capable of striking the US mainland, Ms Harris met the leaders of close US partners on the sidelines of an Asia-Pacific summit in Bangkok.
"We strongly condemn these actions and we again call for North Korea to stop further unlawful, destabilising acts," Ms Harris told reporters at the start of the talks.
"On behalf of the United States I reaffirm our ironclad commitment to our Indo-Pacific alliances," she said.
"Together the countries represented here will continue to urge North Korea to commit to serious and sustained diplomacy."
Japan said the missile landed in its waters. The launch follows weeks of spiralling tensions with North Korea, which US intelligence believes is preparing a seventh nuclear test.
Japanese Prime Minister Fumio Kishida, taking part in the meeting, warned: "There is the possibility that North Korea will launch further missiles."
South Korean Prime Minister Han Duck-soo called the launch by the North, officially called the Democratic People's Republic of Korea, a "great provocation" that violated UN Security Council resolutions.
"We strongly condemn this brazen act and would like to emphasise that such illegal activities by the DPRK will never be tolerated and the international community must respond in a resolute manner," Han said.
President Joe Biden met Sunday to discuss North Korea with both Kishida and South Korean President Yoon Suk-yeol on the sidelines of a Southeast Asian summit in Cambodia.
They issued a joint warning of consequences if North Korea carries out a nuclear test. Pyongyang denounced the three-way meeting as evidence of US hostility.
On Friday, the three allies were joined by more countries in their joint campaign against the isolated state.
"These unprecedented multiple ballistic missile launches undermine our security. They are reckless actions," Australian Prime Minister Anthony Albanese said.
The leaders are "calling for North Korea to stop this reckless activity — this provocation — and to stand by and to comply with previous United Nations resolutions", Albanese said.
Canadian Prime Minister Justin Trudeau said he joined allies in "condemning in the strongest terms" the "continued irresponsible actions of North Korea".
New Zealand's Prime Minister Jacinda Ardern also took part in the talks.
Harris is participating in the Asia-Pacific Economic Cooperation (APEC) meeting after Biden flew home for his granddaughter's wedding.
The Biden administration is hoping to raise pressure on North Korea but also believes that the ultimate key to coaxing Pyongyang will be its primary ally — China.