Advertisement

The crown prince is visiting Greece and France, where he will discuss bilateral relations and ways to enhance them in various fields with both countries…reports Asian Lite News
Saudi Arabia's Crown Prince Mohammed bin Salman held talks with Greece's Prime Minister Kyriakos Mitsotakis during an official visit to the country on Tuesday.
"I'm very glad to be in Greece and very thankful for the warm welcome which means a lot to me and Saudi Arabia," Prince Mohammed said.
A welcome ceremony was held in honour of the crown prince and both leaders inspected the honor guard.
Agreements in the fields of investment, science, technology, and the military were signed between both countries on Tuesday evening.
Memoranda of cooperation regarding the military and economy were also signed.
Prince Mohammed was received on arrival in Athens by Greece's Deputy Prime Minister Panagiotis Pikrammenos.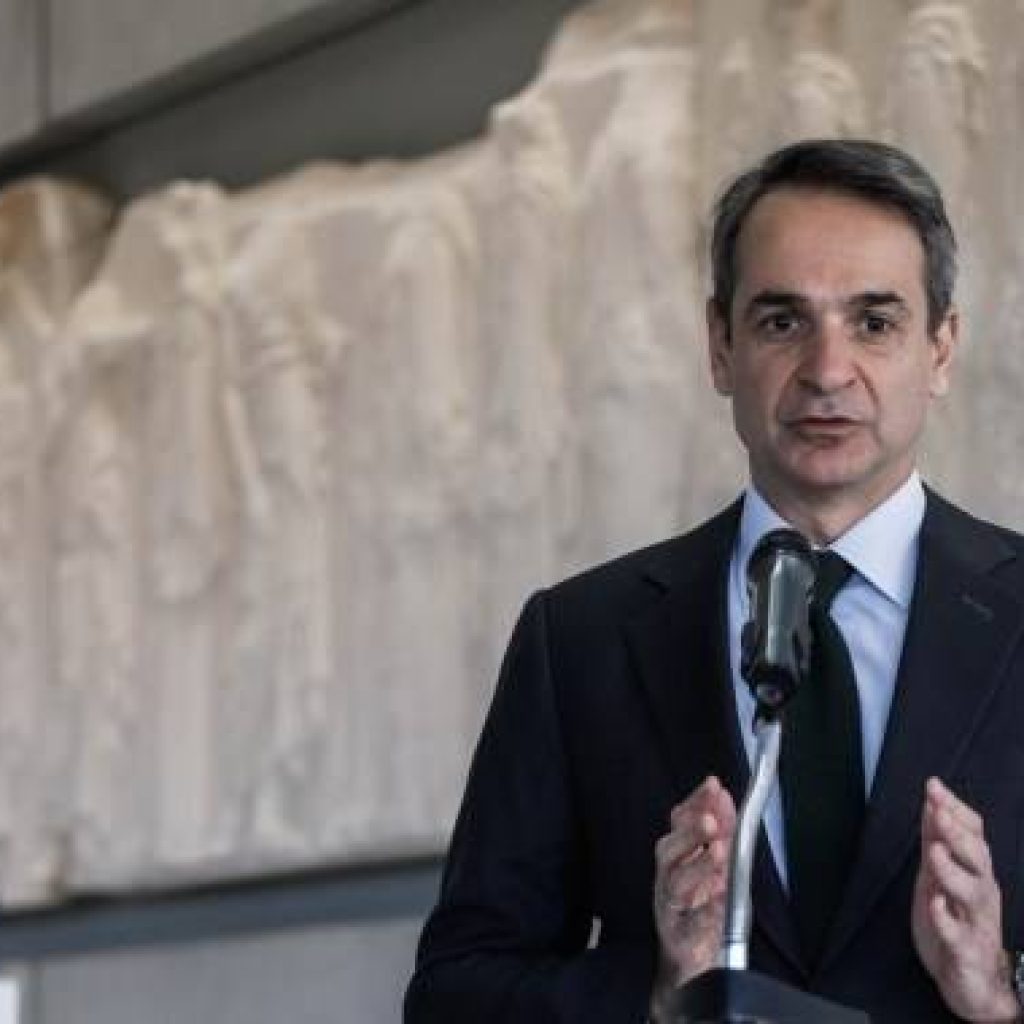 The crown prince is visiting Greece and France and will discuss bilateral relations and ways to enhance them in various fields with the leaders of both countries. He will also discuss issues of common interest.
The visits come in response to invitations extended to Prince Mohammed and on the directives of King Salman who is keen to communicate with and strengthen relations between the Kingdom and friendly countries in all fields.
Crown Prince attends signing of cultural MoU
Saudi Arabia's Crown Prince Mohammed bin Salman attended the signing of a memorandum of understanding (MoU) between the Kingdom and Greece, for cooperation in the cultural field.
The signing ceremony took place at the Acropolis Museum in Athens on Tuesday night, Saudi Press Agency (SPA) reported.
Greek Prime Minister Kyriakos Mitsotakis then hosted a dinner at the Acropolis Museum in honor of the crown prince's visit, SPA added.
The crown prince, accompanied by Mitsotakis, was also given a tour of the museum and the Acropolis site – including the Erechtheion, the Belvadere, the Parthenon, the Theatre of Dionysus, and the ancient Odeon of Herodes Atticus theatre.
The crown prince is visiting Greece and France, where he will discuss bilateral relations and ways to enhance them in various fields with both countries. He will also discuss issues of common interest.
Strong ties
Saudi Arabia and Greece share strong bonds of friendship and cooperation. The ties is not limited to the political arena, but spans economic, commercial, investment, defense, security, cultural and tourism fields among others.
Even so, both sides continuously seek to identify new opportunities for cooperation with the aim of opening diverse fields of economic engagement, facilitating ongoing interactions between Saudi and Greek business sectors, and enabling commercial and investment partnerships within the framework of the Kingdom's Vision 2030 reform plan.
In recent decades, investors from both countries have collaborated on a number of joint ventures, and bilateral trade has played a prominent role in the flowering of their commercial relationship.
In 2020, Greek exports to Saudi Arabia were valued at $339.04 million, while its imports from the Kingdom stood at $620.57 million, according to the UN Comtrade database on international trade.
Viewed through the prism of history, the ties that bind the two countries today are a continuation of Greek-Arab relations that date back centuries.
For proof, one need only look at the artifacts preserved in the Riyadh Museum for History and Archaeology, including Greek coins dating back more than 2,000 years.
More broadly, scholarly and architectural influences of ancient Greece can be seen to this day throughout the region, from Europe, the eastern Mediterranean and the Levant to Mesopotamia, Iran and even India.
Through the trade links and conquests of antiquity, Hellenistic ideas blended with those of Arab and later Muslim thinkers, in everything from mathematics and medicine to astronomy and philosophy.
Both Saudi Arabia and Greece are endowed with rich cultural diversity, with efforts underway by both countries to preserve it and share it with the world.
Vision 2030 is based on a new philosophy to revive the Arab and Islamic heritage of the Arabian Peninsula, and to enhance Saudi Arabia's contribution to culture, arts and global civilization.
Today, the Kingdom's most important export to Greece is crude oil, while the latter has been a longstanding supplier of cotton seeds, metals, pharmaceuticals, and food items such as margarine, processed goods, nuts and fruit.
Another area that has united both economies is construction. In the 1970s, when the booming city of Riyadh needed the skills of a master planner, authorities called in Constantinos Doxiadis, an architect and urban planner who had worked on several projects in his native Greece.
With Riyadh in the midst of oil-fueled economic and demographic growth, Doxiadis experimented with the idea of a US-style grid system, still in evidence in the city's Al-Olaya district.
However, the Saudi-Greek relationship extends far beyond brick and mortar. In April 2021, Greece signed an agreement to lend the Kingdom a Patriot air defense battery, which was delivered in September that year, representing a major step forward in defense cooperation.